This article first appeared in The Edge Malaysia Weekly, on September 17, 2018 - September 23, 2018.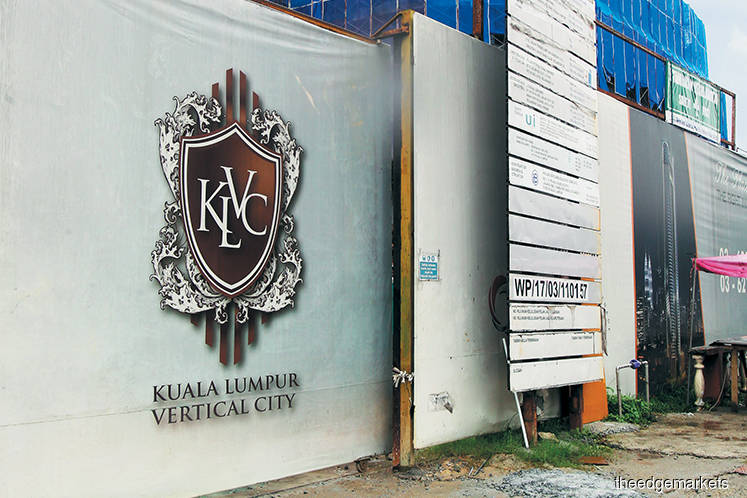 OVER the next few weeks, the management and board of privately held Synergy Promenade Sdn Bhd will decide on possible legal action against the Federal Land Development Authority (FELDA) over a dispute in the development of the RM8.3 billion Kuala Lumpur Vertical City (KLVC).
Late last year, the project, its developer Synergy Promenade and landowner FELDA came under the spotlight when a transfer of about 20 acres of land involving 16 titles to Synergy Promenade was said to be dubious.
According to reports, FELDA lost ownership of the strategic tract due to "questionable transactions" but investigations by the Malaysian Anti-Corruption Commission and the police revealed nothing of the sort.
The Edge understands that FELDA transferred the land to Synergy Promenade for it to be developed, and was set to get RM500 million or 10% of the total gross development value (GDV) of the project, whichever was higher.
It is also understood that Synergy Promenade would have had difficulty in obtaining funding from banks unless the land was transferred to it.
Synergy Promenade is equally owned by Datuk Abd Rahman Soltan and Datuk Noraini Soltan, who are also shareholders of KLVC.
"We have written to FELDA's new chairman, Tan Sri Megat Zaharuddin Megat Mohd Nor, for a meeting in order to discuss and resolve this matter amicably. If this does not materialise, we shall have no choice but to (seek) legal remedies against FELDA and/or Felda Investment Corp Sdn Bhd (FIC) in order to seek compensation," a Synergy Promenade spokesperson says via email.
It seems there were other issues as well, such as FELDA continuously changing the specifications of the development. For example, the plan for one 68-storey tower was later changed to three towers.
The KLVC project comprises seven buildings in total, including a 68-storey tower to be known as KLVC Tower 1A, a 70-storey skyscraper and a 75-storey tower housing a four-star hotel, which is part of FIC's hospitality business plan.
Synergy Promenade is in the process of building the 68-storey tower.
The construction cost, however, has increased from RM800 million for just the 68-storey tower to more than RM2.4 billion for all three towers.
The plan was for FELDA and its 34% unit FGV Holdings Bhd to move out of their current premises in Platinum Park to the Jalan Sultan Yahya Petra (formerly Jalan Semarak) area, where many of FELDA's buildings have stood for years.
It is understood that the plan for the development of the three towers hinged on Synergy Promenade getting a good plot ratio from the government. Initially, the plot ratio was a mere 1 to 2 but the company managed to get this increased to 1 to 7 and, upon further appeal, to 1 to 10.
It was only with a 1 to 10 plot ratio that the developer managed to get a GDV of RM8.3 billion.
The issue with FELDA's land in Jalan Sultan Yahya Petra involves the surrounding buildings that house, among others, the Ministry of Defence, a police training centre and Jabatan Ukur dan Pemetaan Malaysia.
Synergy Promenade alleges that it was negotiating the retransfer of the 16 titles to FELDA when the "questionable transactions" news broke, and claims that some of the parcels were transferred back to FELDA without proper approval. The developer also says it was never given total vacant possession of the land.
In early June, Synergy Promenade commenced legal action against former FELDA chairman Tan Sri Shahrir Samad and Muar MP Datuk Razali Ismail, seeking damages of RM100 million for defamation, benefits, costs and other suitable relief.
A few weeks later, it sought RM250 million in a defamation suit against The New Straits Times Press (M) Bhd, which had published articles on the issue.
Save by subscribing to us for your print and/or digital copy.
P/S: The Edge is also available on Apple's AppStore and Androids' Google Play.