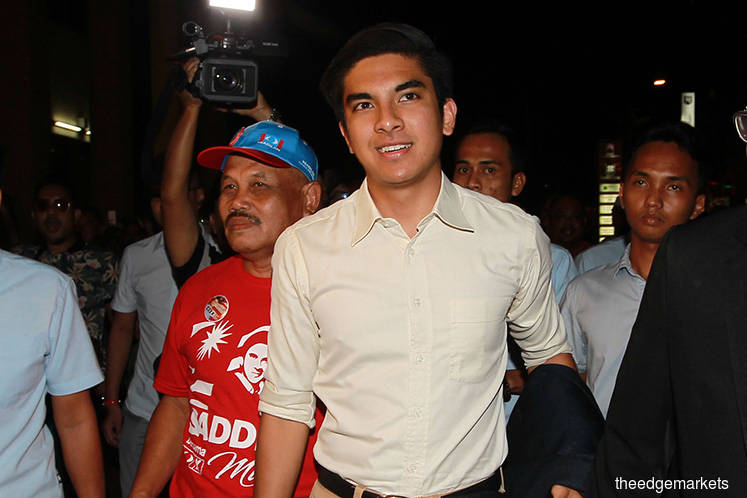 KUALA LUMPUR (June 18): Former Youth and Sports Minister and Muar member of Parliament Syed Saddiq Syed Abdul Rahman was quizzed by the police for 45 minutes in Bukit Aman today, following an interview he gave to Al Jazeera in March regarding the political situation in Malaysia.
"He answered the questions posed. They were on the Al Jazeera interview. Allegedly [the] issue [is] with the purported royal coup and backdoor government by Perikatan Nasional (PN)," Syed Saddiq's lawyer Rafique Rashid Ali told theedgemarkets.com.
"YB Syed Saddiq clearly answered that it's "unfair to blame His Royal Highness...". The interrogation with the police took place for less than an hour; [it was] for 45 minutes," the lawyer said.
Rafique said his client will continue to cooperate with the authorities.
"This while maintaining his constitutional rights as an MP and youth leader to speak the truth without fear or favour," he added.
It has been reported that Syed Saddique is being investigated under Section 4(1) of the Sedition Act 1948 and Section 233 of the Communications and Multimedia Act 1998 for the interview he gave.
Those found guilty of their first offence under Section 4(1) — which involves committing or attempting to commit acts with seditious tendency, or uttering, printing, distributing or reproducing seditious words or publications — could face up to three years in jail, a RM5,000 fine, or both.
Those convicted under Section 233 — which involves the improper use of network facilities or network service — could face up to one year in jail, a RM50,000 fine, or both.