This article first appeared in The Edge Financial Daily, on July 25, 2019.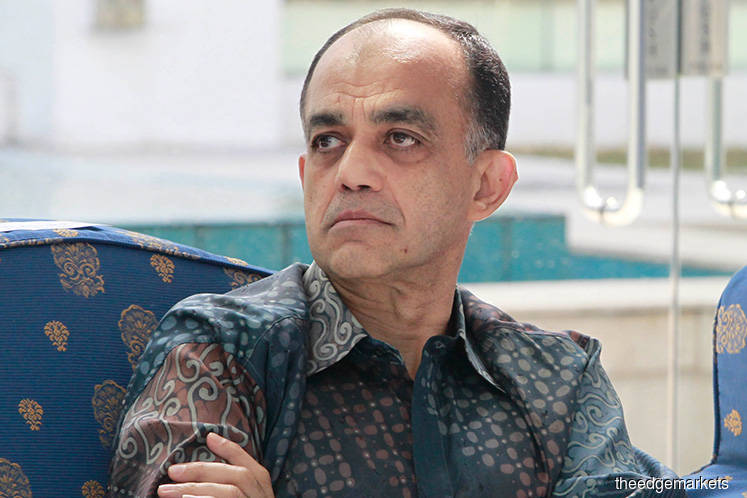 KUALA LUMPUR: Tycoon Tan Sri Syed Mokhtar Albukhary may have already owned a 19.72% stake in Malaysia's oldest Malay daily Utusan Melayu (M) Bhd before the acquisition earlier this week by Nilam Setar Sdn Bhd that's linked to him.
In a filing with Bursa Malaysia on Monday, Utusan disclosed that Nilam Setar bought 5.5 million shares, or a 4.97% stake, on July 19 this year, raising its shareholding in the media group to 19.72% or 21.84 million shares.
It is said that Nilam Setar is almost wholly-owned by Datuk Seri Ismail Yusof, a member of the board of trustees and the executive vice-chairman of Syed Mokhtar's Albukhary Foundation.
Interestingly, the 5.5 million shares acquired by Nilam Setar tallied with the total amount of shares held by Aspirasi Sigma Sdn Bhd and Fasa Mahsuri Sdn Bhd. The shareholders of both companies appeared to be linked to Syed Mokhtar.
According to Utusan's 2018 annual report, as at April 2 this year, Aspirasi Sigma had 3.5 million shares or a 3.16% stake in Utusan, while Fasa Mahsuri's shareholding stood at two million shares or 1.81%.
The Companies Commission of Malaysia's (SSM) records showed Aspirasi Sigma is equally owned by Zuraini Jamallul Azi and Arsad Mat Jali, while Fasa Mahsuri is equally owned by Mohd Fauzi Talib and Arsad Mat Jali. Both companies shared the same address.
The two companies' common shareholder, Arsad, appeared in a news report in 2015 when Syed Mokhtar's DRB-Hicom Bhd had plans to acquire a 51% stake in Media City Ventures Sdn Bhd from Arsad's 50%-owned Enigma Permata Sdn Bhd.
Zuraini, via Aspirasi Sigma, was once a substantial shareholder of Johor-based water treatment company Aliran Ihsan Resources Bhd. Currently, MMC Corp Bhd, majority owned by Syed Mokhtar, wholly owns Aliran Ihsan.
Notably, the SSM records also showed Aspirasi Sigma only held a 0.32% stake in Utusan as at April 22 this year, meaning the company had divested some 2.84% stake in Utusan in 20 days.
Syed Mokhtar has been in the spotlight since earlier this month after continuously increasing his shareholding in Media Prima Bhd. On July 11, it was announced that he emerged as Media Prima's largest shareholder with a 19.5% stake.
Syed Mokhtar is also believed to wholly own TMR Media Sdn Bhd, the publisher of The Malaysian Reserve, according to The Edge Malaysia weekly. His other media assets include the concession for digital television transmission (MYTV Broadcasting Sdn Bhd), MPH Bookstores and Percetakan Nasional Malaysia Bhd.
Utusan's share price closed two sen or 20% lower at eight sen yesterday, valuing it at RM8.86 million.