This article first appeared in The Edge Malaysia Weekly, on November 23, 2020 - November 29, 2020.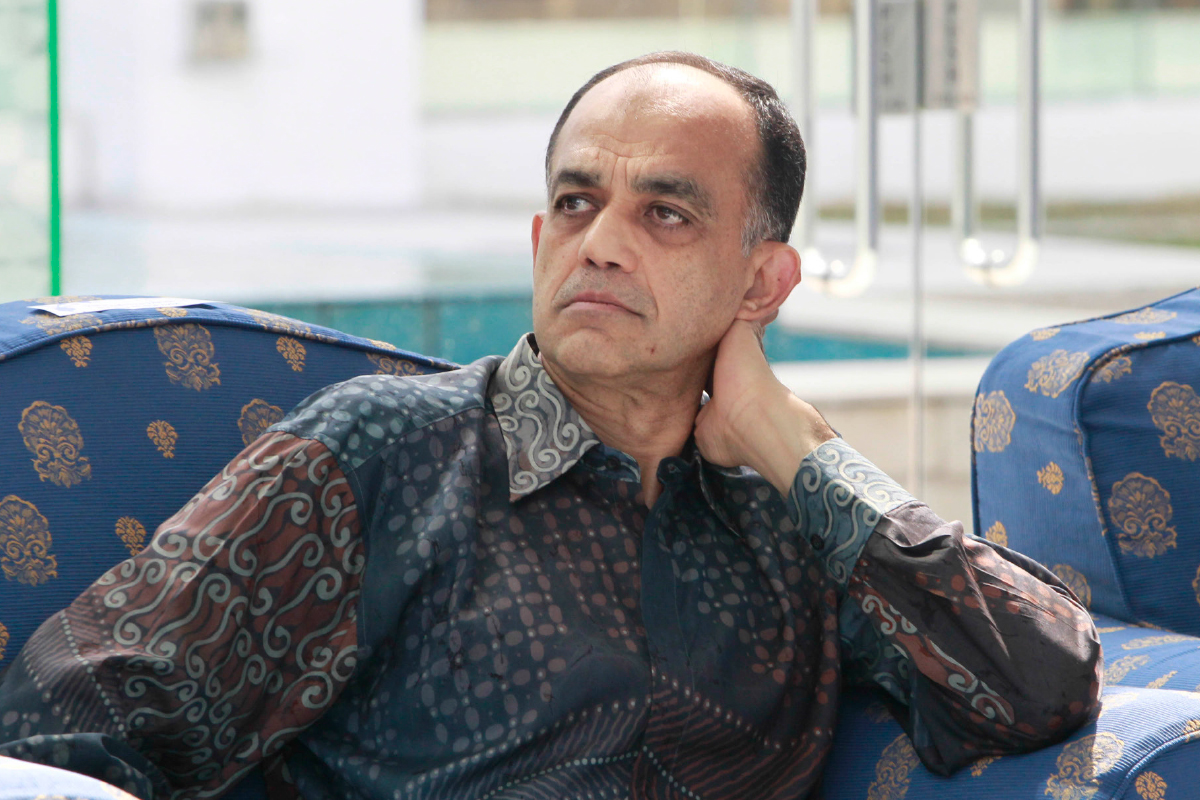 THE federal government is understood to be opposed to a proposal by Perspective Lane (M) Sdn Bhd (PLSB) — a company controlled by tycoon Tan Sri Syed Mokhtar Albulkhari — to inject its plantation assets into FGV Holdings Bhd and take control of the latter.
PLSB wholly owns Tradewinds Plantation Bhd, which has about 160,000ha of land bank, out of which 87% is planted. According to its website, Tradewinds Plantation has 132,940ha of oil palm plantation, 6,940ha of rubber plantation and 11 palm oil mills.
"The government is not for it (Syed Mokhtar's proposal)," a source familiar with the government says without elaborating.
According to the source, the plan is for the Federal Land Development Authority (FELDA) to sort out its issues with FGV. FELDA, which has a 33.66% stake in FGV, is the largest shareholder of the plantation giant.
Last week, online news portal Mergermarket reported that FELDA was looking to raise funds to privatise FGV. While this bit of news remains unsubstantiated, it could also indicate that Syed Mokhtar and PLSB's plan has been scuttled.
Another source who is aware of the discussions at the government level says that there was much discontent with Syed Mokhtar and PLSB's proposal as the outcome seemed more advantageous to the businessman.
News of the government's rejection of the proposal comes on the back of FELDA chairman Datuk Seri Idris Jusoh writing to individual board members of FGV, stating that the government agency will oppose the plan by the businessman at the extraordinary general meeting to approve the corporate exercise.
To recap, FGV had received an expression of interest from Syed Mokhtar's PLSB on Oct 13 "to participate in FGV via an injection of plantation assets into FGV, for share consideration. (After which) PLSB would potentially become the single largest shareholder of FGV", according to FGV's announcement to the local bourse.
Other than Tradewinds Plantation, PLSB's key asset is Central Sugars Refinery Sdn Bhd (CSR), one of only two large sugar refiners in Malaysia. The other is MSM Malaysia Holdings Bhd, a 51% subsidiary of FGV. Thus, if PLSB's injection of Tradewinds Plantation results in Syed Mokhtar taking more than a 51% stake in the merged plantation entity, it would give him control of MSM as well.
It is noteworthy that the PLSB proposal was slated to take effect after FELDA terminated its land lease agreement (LLA) with FGV.
The LLA between FELDA and FGV involved the latter leasing 350,733ha of plantation land held by the former for 99 years, starting Nov 1, 2011.
For the termination of the LLA, FGV's compensation is to be calculated based on the average profit per mature hectare for the entire leased land (based on its latest audited financial statements at the point of notice) multiplied by the loss of FGV's future profits. FGV would be compensated for 10 years of future profits should the LLA be terminated less than eight years from the last replanting, or five years of future profits should the agreement be terminated more than eight years after the last replanting.
In a nutshell, the termination of the LLA would leave FGV with 88,497ha of plantation land and 68 palm oil mills. The company's palm oil mills are parked under FGV Palm Industries Sdn Bhd. According to an announcement by FGV, it expects compensation of between RM3.5 billion and RM4.3 billion, based on an internal assessment.
However, Tan Sri Abdul Wahid Omar, who is the chairman of a task force charged with reviving FELDA, has said that the government agency is looking to buy FGV's mills as well, which would mean that FELDA may be looking at a much higher sum.
As at end-December 2019, FGV Palm Industries registered after-tax profits of RM133.3 million on revenue of RM4.62 billion. Total assets stood at RM2.75 billion while total liabilities were RM759.98 million at end-2019.
It is worth noting that FGV had spent RM300 million a year over the past eight years, or RM2.4 billion, on replanting exercises; RM250 million to RM300 million in fertiliser costs, or between RM2 billion and RM2.4 billion for the eight years of the LLA; RM270 million in housing costs for plantation workers; and RM590 million in salaries for the workers.
FGV's replanting of FELDA's land came about because at the time of FGV's IPO in 2012 — when the LLA was signed — more than 53% of FGV's trees were above 20 years of age. FGV's management has since brought down the average age of the oil palms on the estates it manages to 13.2 years via replanting exercises, which are set to continue until 2026.
Then again, instead of forking out billions in compensation, FELDA could just privatise FGV. FGV's top 30 shareholders, according to its annual report, include FELDA and other government agencies, which collectively have about 73% equity interest in FGV.
FGV closed at RM1.21 last Thursday, giving the company a market capitalisation of RM4.41 billion. This means that the 27% held by non-government-linked entities has a market value of close to RM1.2 billion.
FGV's financials have improved of late, which could mean that the worst is over for the company. For its third quarter ended Sept 30, 2020, it chalked up a net profit of RM136.89 million on revenue of RM3.99 billion.
For the cumulative nine months, the plantation company registered a net profit of RM15.09 million on revenue of RM10.07 million. In contrast, in the first nine months of FY2019, it suffered a net loss of RM317.98 million on revenue of RM10.10 billion.