This article first appeared in The Edge Financial Daily, on November 2, 2018.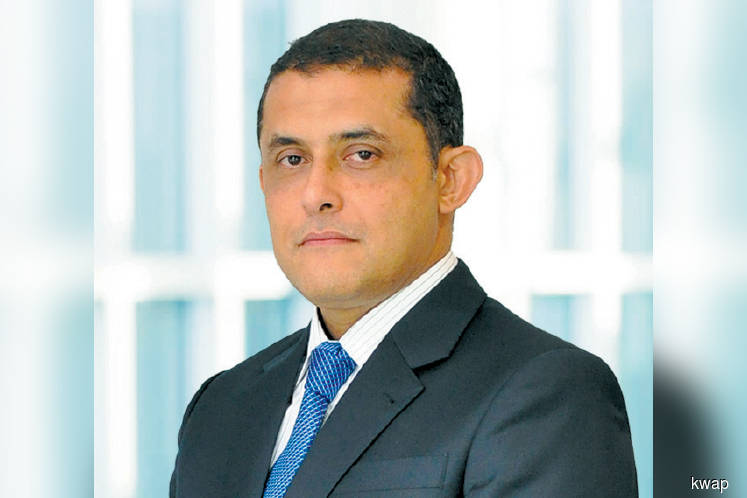 KUALA LUMPUR: Kumpulan Wang Persaraan Diperbadankan (KWAP) welcomed its new chief executive officer (CEO) a couple of months earlier than expected.
In a statement yesterday, KWAP said its new CEO Syed Hamadah Othman assumed his new duties effective immediately.
He takes over from Datuk Wan Kamaruzaman Wan Othman, who on Wednesday told reporters that he had tendered his resignation with a three-month notice period beginning yesterday.
"Throughout this transition, KWAP remains steadfast in delivering its mandate to ensure that the responsibilities towards the nation and the beneficiaries would be fulfilled," said KWAP.
Wan Kamaruzaman had also indicated that a new CEO to succeed him was only expected by end-January.
According to KWAP, Wan Kamaruzaman has contributed much to the transformation and growth of KWAP since he joined on May 2, 2013.
His successor, Syed Hamadah, is among the leading experts in Malaysia's pension and social security space, and among others, a fellow of the Faculty of Actuaries, the UK, as well as the Actuarial Society of Malaysia.
Syed Hamadah "was also part of the consulting team on the review of pension, social security, and healthcare systems in Malaysia. He has also worked on benefit reviews and designs of major pension schemes in Malaysia and abroad", KWAP added.
As at the end of last year, KWAP's fund size stood at RM140.8 billion. It began on March 1, 2007 with a fund size of RM41.94 billion and has recorded an average gross return on investment of 6.14% annually over the past decade, it said last April.