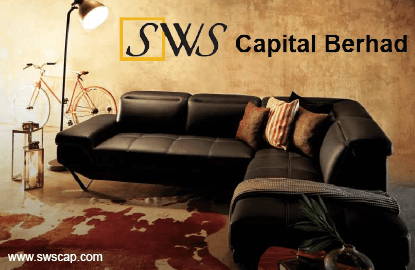 KUALA LUMPUR (Feb 21): SWS Capital Bhd saw a total of 3.65 million shares, representing a 2.5% equity stake in the company, traded off market today.
According to data compiled by Bloomberg, the furniture maker's shares were traded in two blocks.
A block of three million shares was traded at RM2.55 million or 85 sen per share, while 650,000 shares changed hands for RM656,500 or RM1.01 per share.
It is not clear who the parties involved in the trade were, at press time.
SWS Capital's share price inched up one sen to close at RM1.17 today, giving it a market capitalisation of RM170.67 million.