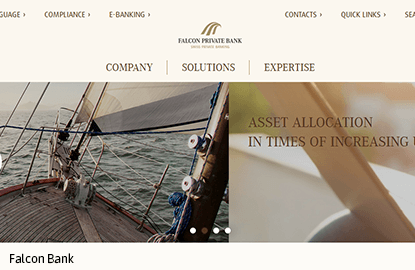 (Dec 3): Swiss authorities investigating the dealings of 1Malaysia Development Berhad (1MDB) are looking into Falcon Private Bank, reports The Wall Street Journal (WSJ).
The probe into 1MDB focused on its transactions with the Zurich bank, said the report, adding that investigators were looking at money laundering and corruption allegations of foreign officials.
WSJ said Falcon landed itself at the centre of the controversy even as Malaysia and other countries launched their own investigations into 1MDB, which since its inception had amassed RM42 billion in debts.
Falcon Bank's owner, International Petroleum Investment Company (IPIC), has been involved in business dealings with 1MDB on various occasions.
But WSJ said Falcon had not been implicated in any wrongdoing.
A spokesman for the bank was quoted as saying that it was "fully transparent and cooperative with the current investigations by various authorities and regulators".
IPIC's subsidiary, Aabar Investment PJS, in 2012 acquired up to 49% of two energy firms – Powertek Investment Holdings and 1MDB Energy (Langat) Sdn Bhd – as part of the condition for the provision of a guarantee by IPIC for US$3.5 billion of 1MDB bonds.
WSJ said US$700 million (RM2.6 billion) went from an account held by an unknown person at Falcon's branch in Singapore into Prime Minister Datuk Seri Najib Razak's accounts before the 13th general election.
WSJ on July 2 published an article quoting an "unnamed investigator" saying that almost US$700million was banked into Najib's personal accounts before the 13th general election.
1MDB refuted the claim, while Najib denied taking any state funds for personal gain.
The Malaysian Anti-Corruption Commission later issued a statement that the RM2.6 billion came from donors and not from state investment firm 1MDB.
The anti-graft body, however, did not identify the donors nor did they disclose how the RM2.6 billion was spent. – The Malaysian Insider