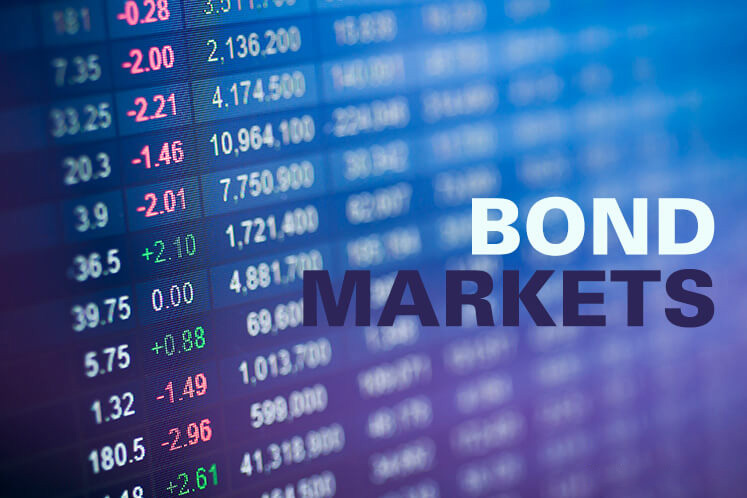 KUALA LUMPUR (Nov 8): Foreign holdings of local bonds rose by 4.2% to RM192.3 billion in October from RM184.5 billion in September.
In a report today, Maybank Kim Eng Research attributed the unexpectedly large inflows in October to improving risk sentiment toward emerging markets debts.
"The amount of inflows still looked surprisingly large given the continued weakness in the ringgit and investors' concerns about fiscal slippage ahead of the Budget 2019 announcement," it added.
The research firm noted that the strong positive inflows probably also indicate that foreign exposure in the RM3 billion Malaysian Government Securities (MGS) maturity on Oct 30 had mostly been rolled over.
"In the corresponding period, the ringgit lost 1.1% in value against the US dollar, its seventh month in a row since April. This indicates the continued detachment of bond flows from currency movement following the enforcement of ban on offshore ringgit trading since November 2016," said Maybank Kim Eng Research.
Including RM1.4 billion foreign outflows from equity, total portfolio outflows was an increase of RM6.4 billion in October.
However, Malaysia's foreign reserves declined further by another US$1.3 billion to US$101.7 billion in October from US$103 billion in September.
Also, Bank Negara Malaysia's net short forward positions, which is released with a lag of one month, widened to US$19.75 billion in September from US$17.7 billion in August.
The foreign shares of MGS, and MGS and Government Investment Issues (GII), increased to 40.7% and 25% respectively in October, from 39.5% and 24.1% in September.