This article first appeared in The Edge Financial Daily, on April 16, 2018.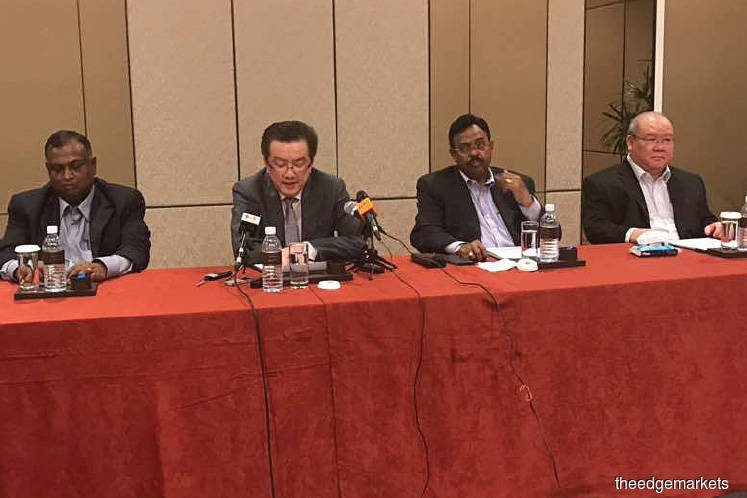 KUALA LUMPUR: Former Supermax Corp Bhd managing director Datuk Seri Stanley Thai has apologised to Prime Minister Datuk Seri Najib Razak for his involvement in Malaysian politics.
In a statement read at a press conference here on Saturday, Thai said he regretted getting involved in the 13th general election (GE13) and believed that he had been influenced by the opposition.
"With much regret, I realised that I was being influenced by the propaganda and the opposition during the election time and I truly regretted it and realised it was wrong to get involved in politics as a businessman. Thus, I hereby tender my apology to Prime Minister Najib for what I did in GE13," he said.
In his statement, Thai said prior to GE13, his comments at a dinner in March 2013 were quoted by Bloomberg in a report two weeks before the polls.
In the article, he was quoted as saying that he would join Malaysian Chinese in abandoning support for Najib and vote for the opposition for the first time in GE13.
In GE13, the Barisan Nasional coalition, led by Najib, retained power in Putrajaya, despite losing the popular vote.
Today, Thai said he has completely stopped all political activities and has no affiliation with any political parties since May 2013.
"I have even requested Institute Rakyat to remove my name from their website as a member of their advisory panel. I also like to reiterate that I will continue to fully support the ruling government's sound economic policies.
"After GE13, I was focusing on my business and most of the time, I was travelling overseas. I am now sincerely seeking the forgiveness from Datuk Seri Najib for what I did in the last election and I truly regretted it," he said.
"Just for record purposes, I have been a supporter of the ruling government's economic policy from day one, including the economic policies implemented by Datuk Seri Najib. The frustrations that we have over the years have been the infrastructure delays in expanding our glove manufacturing business. The last two projects were delayed for two and a half to three years due to the water supply issue in Selangor where most of our plants are located," he added.
It is worth noting that in the last three years, Thai has been fighting an insider trading charge related to Supermax unit APL Industries Bhd (APLI).
Late last year, he was sentenced by the Kuala Lumpur Sessions Court to a five-year jail term and RM5 million fine for the insider trading offences committed when he was the chief executive officer of APLI, a company that was delisted from Bursa Malaysia in 2009.
The sentence was the first time a jail term was imposed for insider trading. It is also the harshest sentence passed down thus far by the court for the offence.
It has been reported that Thai would appeal against the sentence.