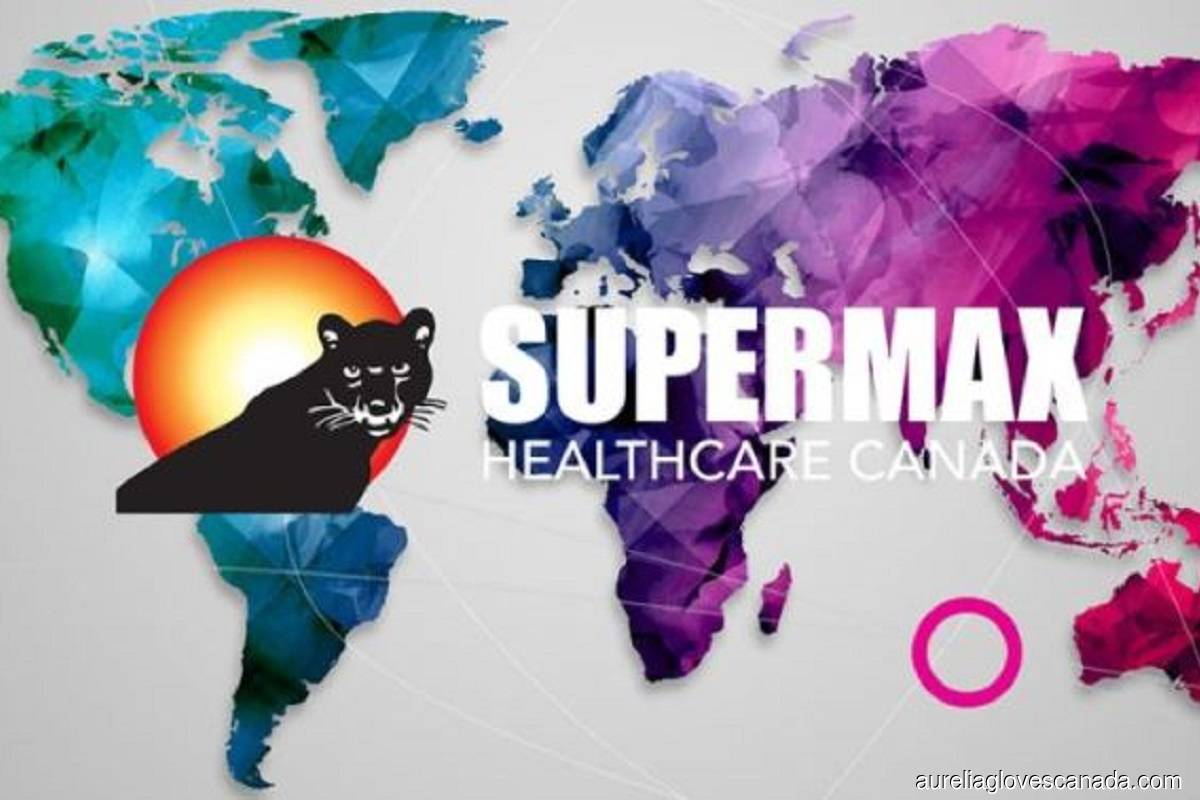 KUALA LUMPUR (Nov 11): Supermax Healthcare Canada Inc (SHC) is undertaking an independent auditing process of the working conditions at its facilities in place.
In a statement on Wednesday (Nov 10), SHC said the audit was being conducted by an independent firm specialising in compliance with International Labour Organization (ILO) criteria after the US Customs and Border Protection (CBP) issued a Withhold Release Order (WRO) against the company and its subsidiaries' products on forced labour allegations.
SHC said it was also planned that other independent firms would follow up on the audit recommendations.
"Pending the report, SHC has offered its full cooperation to the Department of Public Services and Procurement of Canada to shed light on the validity of the allegations made," it said.
"SHC would like to specify that it takes very seriously the allegations that led to the decision of the CBP to suspend the importation of disposable gloves from its partner Supermax Corp and some of its subsidiaries," it said.
Last month, CBP said its officers at all US ports of entry would detain disposable gloves produced by Supermax's wholly-owned subsidiaries Maxter Glove Manufacturing Sdn Bhd, Maxwell Glove Manufacturing Bhd and Supermax Glove Manufacturing.
"With 10 of the 11 forced labour indicators identified during the course of our investigation, the CBP has sufficient evidence to conclude that Supermax and its subsidiaries produce gloves in violation of US trade law," said CBP Office of Trade executive assistant commissioner AnnMarie R Highsmith in a statement.
Supermax also said in bourse filings last month its US representatives were in touch with CBP to obtain more clarity and information on the WRO issued and the required measures going forward.
It also said Supermax had embarked on its undertaking to meet the ILO standards on migrant workers since 2019.
"The process has well started and Supermax is surprised that due consideration has not been given to the fact that corrective steps have started and improvements made to labour welfare. We will speed up the process to come to meeting the ILO standards," it said.
It also noted the US import ban would affect its sales to the US market, which accounts for about 20% of the group's total sales.
"Nevertheless, the group would take steps to divert goods bound for the US to other markets where possible," it said.
It also warned that there would be "material effect" on its financial performance should the glove maker's efforts to divert sales to other markets be less than successful following the US import ban.
At noon break, Supermax rose two sen or 1.16% to RM1.75, valuing the group at RM4.65 billion.
Year to date, it has fallen 68.24%.