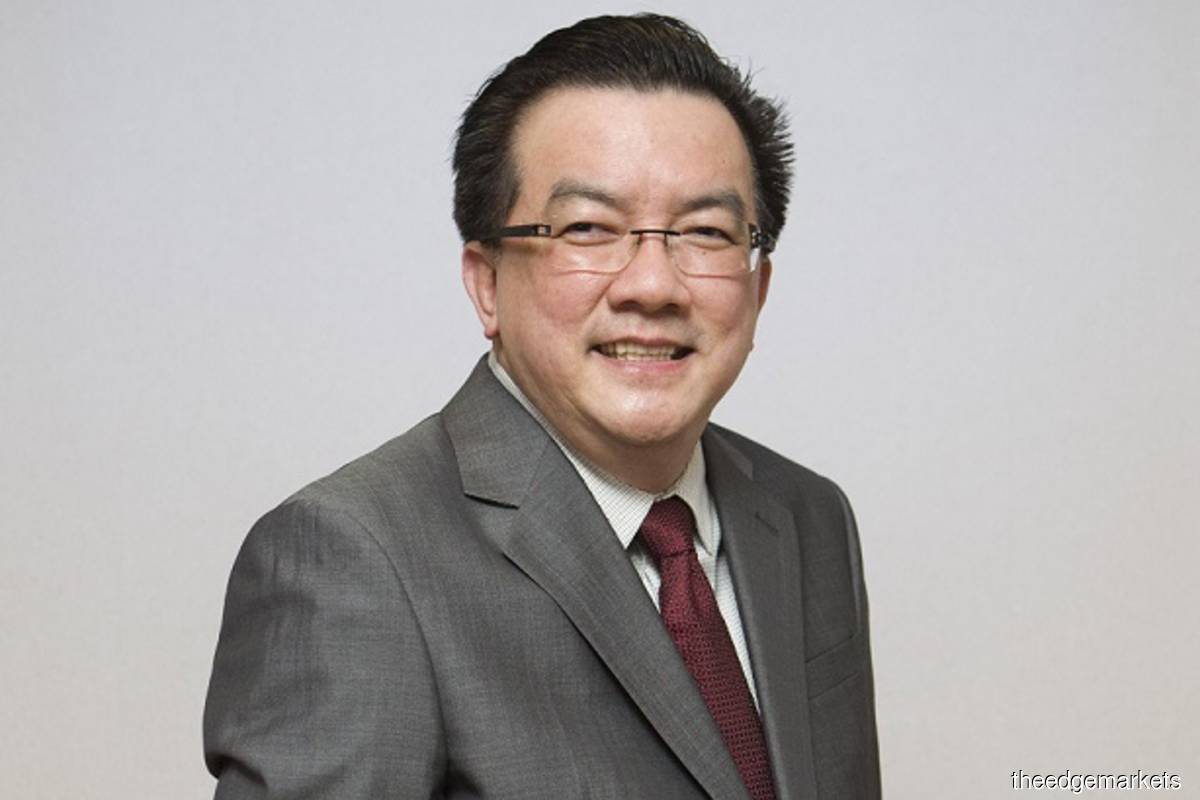 KUALA LUMPUR (Dec 16): The WhatsApp handshake and thumbs-up emojis, as well as another with two hands placed firmly together, meaning thank you, may have encapsulated Supermax Corp Bhd founder and major shareholder Datuk Seri Stanley Thai Kim Sim's thoughts about the significance of the company's inclusion into the 30-stock FBM KLCI for the first time.
Thai, responding to theedgemarkets.com's request for a founder's quote ahead of Supermax's first trade as a KLCI constituent next Monday (Dec 21), however, did not appear to be at a loss for words when contacted.
He, nevertheless, declined to elaborate.
The inclusion of Supermax into the KLCI means the company will join rival glove makers Top Glove Corp Bhd and Hartalega Holdings Bhd, both of which were earlier included in the KLCI following the recent share price rise in rubber glove manufacturers.
The glove manufacturers' respective market capitalisation has risen in tandem with their share prices as the global Covid-19 pandemic led to expectations of higher demand for rubber gloves to curb the outbreak, hence providing a better earnings outlook for these companies.
For the first quarter ended Sept 30, 2020 (1QFY21), Supermax's net profit jumped to RM789.52 million from RM24.75 million a year earlier.
Revenue rose to RM1.35 billion from RM369.94 million, according to Supermax's filing with Bursa Malaysia on Oct 27.
On Dec 3, FTSE Russell and Bursa announced that Supermax had been added to the KLCI following the semi-annual review of the FBM Index Series on that day.
As a result, real estate company KLCCP Stapled Group will be removed from the KLCI, FTSE Russell and Bursa said in a statement then.
"The index series is reviewed semi-annually in accordance with the index ground rules.
"All constituent changes will take effect at the start of business on Monday, Dec 21, and the next review will take place in June 2021," FTSE Russell and Bursa said.
Coincidentally on Dec 3, Supermax said in filings with Bursa that Thai and his wife Datin Seri Cheryl Tan Bee Geok on that day transferred a collective 982.69 million Supermax shares to Supermax Holdings Sdn Bhd, a company controlled by Thai and Tan.
Supermax said the 982.69 million shares represent a 38.26% stake in Supermax.
At Bursa's 12.30pm break today, Supermax's share price settled up 31 sen or 4.57% at RM7.10, with a market capitalisation of about RM18.46 billion.
The stock saw some 19 million shares traded.
According to Supermax's website, Thai and Tan jointly founded the company in 1987 as a trading business distributing latex gloves.
"Their humble beginnings eventually led to their dream to produce premium quality gloves of their own. This motivated them to work hard and, in 1989, they started their first manufacturing facility with just a small team of committed and dedicated employees," the company said.