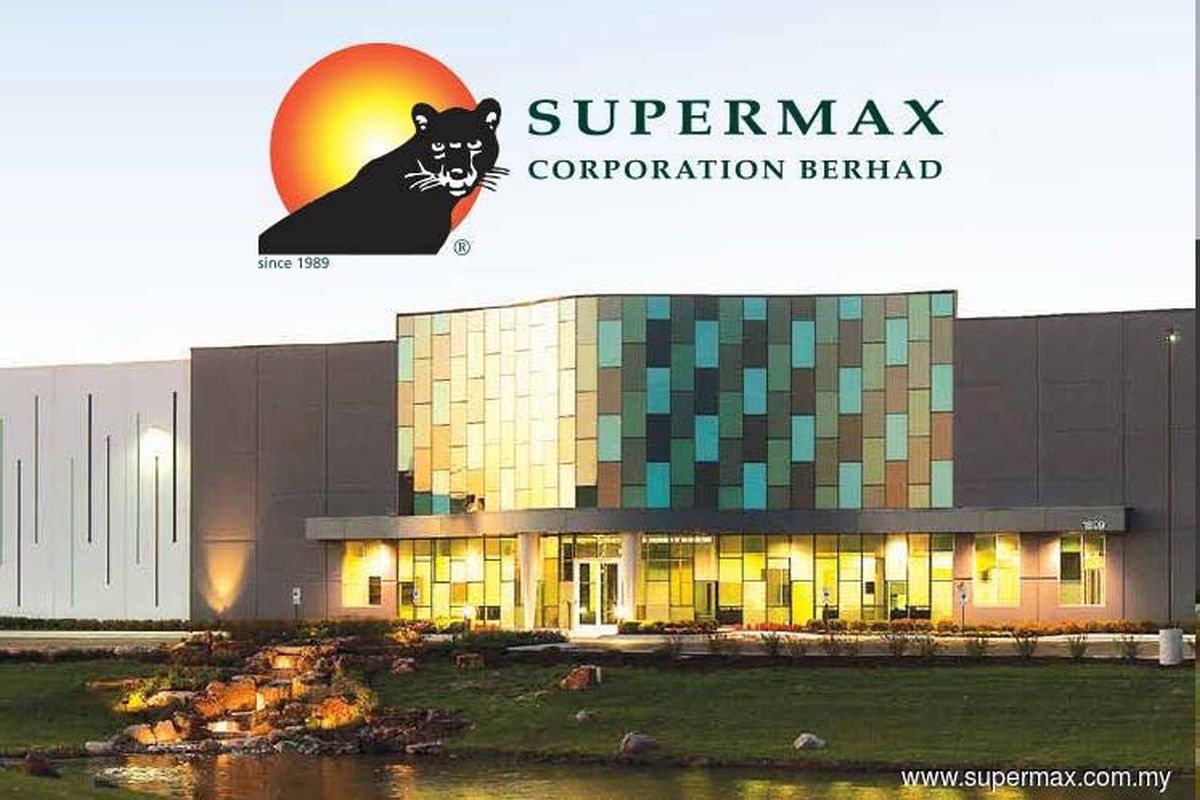 KUALA LUMPUR (Oct 28): Supermax Corp Bhd, whose products are facing an import ban in the US over allegations of forced labour, has declared a final dividend via a share distribution on the basis of one treasury share for every 30 existing shares held, in respect of the financial year ended June 30, 2021 (FY21).
According to the glove maker's bourse filing Thursday, its stock will trade ex-dividend on Dec 17, while the entitlement date for the payout is Dec 20.
Supermax's full-year net profit surged to RM3.81 billion in FY21 from RM524.8 million a year earlier, as revenue jumped to RM7.16 billion from RM2.13 billion.
Malaysian rubber glove manufacturers have seen an exponential rise in earnings in the past two years as the Covid-19 pandemic spurred demand for gloves, which are deemed crucial personal protective equipment to curb the spread of the pandemic.
On Monday (Oct 25), the glove maker warned that there would be "material effect" on its financial performance should the glove maker's efforts to divert its stocks to the US — which accounts for about 20% of its total sales — to other markets be less than successful after the US Customs and Border Protection (US CBP) issued a Withhold Release Order (WRO) against the company and its subsidiaries' products on forced labour allegations.
It also said the duration of the WRO would determine the extent of the adverse impact on its financial performance. However, it does not foresee any material operational impact.
Last week, the US CBP said its officers at all US ports of entry would detain disposable gloves produced by Supermax's wholly-owned subsidiaries Maxter Glove Manufacturing Sdn Bhd, Maxwell Glove Manufacturing Bhd, and Supermax Glove Manufacturing on forced labour allegations.
Meanwhile, Supermax has, since the start of 2020, spent RM222.4 million or an average of RM4.36 to buy back 51.05 million of the group's shares, which has been on a downtrend. Based on its closing price of RM1.90 on Thursday, this translates into a paper loss of RM125.4 million.
Among the Big Four public-listed rubber glove makers, Top Glove spent the most in terms of share buy-backs at RM1.42 billion, more than four times the combined amount of RM346.5 million spent by Supermax Corp Bhd (RM222.44 million), Hartalega Holdings Bhd (RM97.34 million) and Kossan Rubber Industries Bhd (26.68 million).
At RM1.90, Supermax has a market capitalisation of RM5.17 billion.