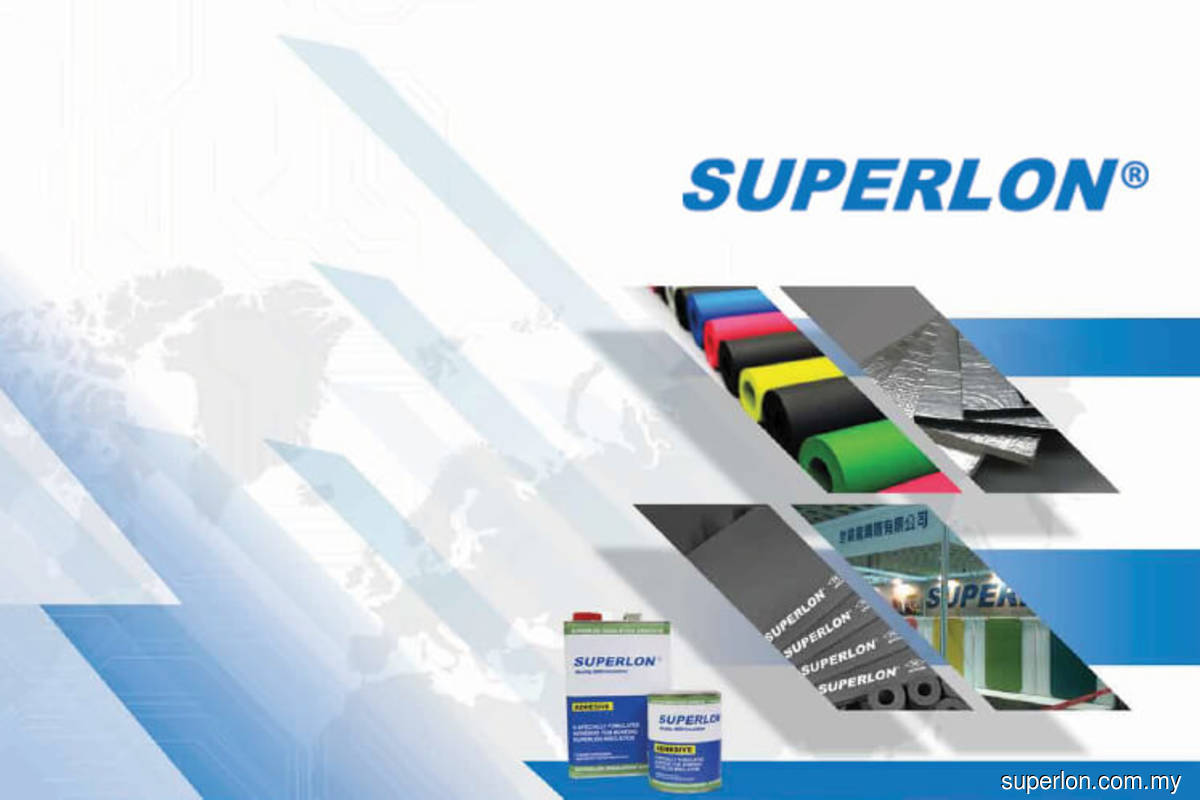 KUALA LUMPUR (Sept 21): Superlon Holdings Bhd's net profit jumped 52.72% to RM3.79 million in the first quarter ended July 31, 2020 (1QFY21) versus RM2.48 million a year ago, thanks to a net impairment gain of RM72,000 and lower expenses, which offset the lower revenue caused by a drop in sales from its manufacturing division.
According to a Bursa Malaysia filing, Superlon's quarterly revenue fell 2.89% year-on-year to RM27.41 million from RM28.22 million.
Earnings per share rose to 2.39 sen from 1.57 sen a year ago.
Superlon had declared an interim single-tier dividend of 0.75 sen for the financial year ending April 30, 2021. The entitlement date is Oct 7 while payment will be made on Oct 21, 2020.
The thermal insulation materials manufacturer said it registered a profit before tax of RM4.7 million, up 46.9% from RM3.2 million a year earlier due to higher total gross profit contributed as well as lower selling and distribution expenses.
Meanwhile, the manufacturing division's revenue dipped 9.4% to RM22.2 million from RM24.5 million as a result of lower export and local sales, while its trading division contributed RM5.4 million, up RM1.6 million from the same quarter last year due to more copper pipes sales to local customers.
On prospects, the group expects the demand for its products to pick up in the second half of 2020 as more of its customers are allowed to restart their operations and supply chains resume.
"However, we expect the operating environment to remain clouded in the near term as the economic impact of the recent Covid-19 pandemic (including possibility of a second wave) has yet to be fully known.
"Nonetheless, the profit potential of our businesses remains intact and we are well positioned to benefit from any recovery in the economy," it said.
At market close, Superlon was 2.5 sen or 3.16% lower at 76.5 sen, bringing its market capitalisation to RM121.42 million. The counter saw some 1.71 million shares traded.