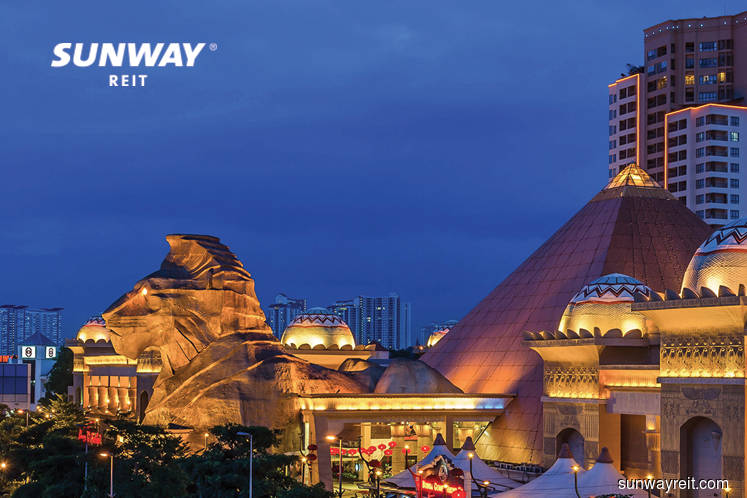 KUALA LUMPUR (June 29): Sunway Real Estate Investment Trust (Sunway REIT) is buying The Pinnacle Sunway in Sunway City for RM450 million.
This marks the 10th property addition to Sunway REIT's asset portfolio, said its manager Sunway REIT Management Sdn Bhd in a statement.
It added that the REIT's property value will rise to RM8.5 billion upon completion of the acquisition.
To facilitate the acquisition, RHB Trustees Bhd, as the trustee of Sunway REIT, has entered into an agreement with the vendors, Sunway Integrated Properties Sdn Bhd and Sunway Pinnacle Sdn Bhd, both of which are wholly-owned indirect subsidiaries of Sunway Bhd.
The Pinnacle Sunway — a 24-storey office building with GBI-certified and MSC-status — is connected to Sunway Pyramid Mall, Sunway Resort Hotel & Spa and Menara Sunway.
It is presently 100% occupied, with tenants from the technology and telecommunications sector occupying the largest net lettable area (NLA) of the building. It has an NLA of 576,864 sq ft.
"The proposed acquisition is expected to be yield accretive to Sunway REIT's assets portfolio based on a NPI yield of 6.2% (based on 2019 NPI) and is expected to contribute positively to the future earnings and distribution per unit of Sunway REIT upon completion," said Sunway REIT Management.
Meanwhile, Sunway REIT is planning to raise up to RM710 million via a private placement to fund the acquisition of The Pinnacle Sunway (RM405 million), as well as the expansion of Sunway Carnival Mall (RM295.3 million).
On the expansion of Sunway Carnival Mall (which comprises nine storeys of retail space and seven levels of car park), Sunway REIT Management said this is expected to transform the retail landscape in Penang.
It said Phase 1 of the expansion work has already commenced in 2018 and is expected to be completed in 2021.
Sunway REIT has also proposed a distribution reinvestment scheme (DRS) to provide unitholders with an option to elect to reinvest their cash income distribution in new units of the REIT.
Sunway REIT Management chief executive officer Datuk Jeffrey Ng said: "The Pinnacle Sunway will be the eighth asset which Sunway REIT owns in Sunway City and complements the diversified base of Sunway REIT's asset portfolio."
The building, he said, is well positioned to benefit from the broader business ecosystem components of Sunway City including the retail, commercial, hospitality, healthcare, education and infrastructures, connectivity across car park facilities, bridges and walkways.
"The proposed acquisition allows Sunway REIT to enhance the scale to maximise the business synergies between The Pinnacle Sunway and its existing properties within the Sunway City ecosystem," said Ng.
He added that the acquisition is in line with Sunway REIT's strategic goals and targets set in TRANSCEND 2025 (TC25) that is to grow the asset portfolio to between RM13 billion and RM15 billion by the 2025 financial year.
Following the completion of the exercises, Sunway REIT's enlarged unitholders' capital will be RM3.44 billion. Currently, its unitholder's capital stands at RM2.73 billion.
Sunway REIT's unit price fell two sen or 1.25% to RM1.58 today, valuing the trust at RM4.65 billion. Over the past year, it has fallen some 16% from RM1.88.