This article first appeared in The Edge Malaysia Weekly, on November 23, 2020 - November 29, 2020.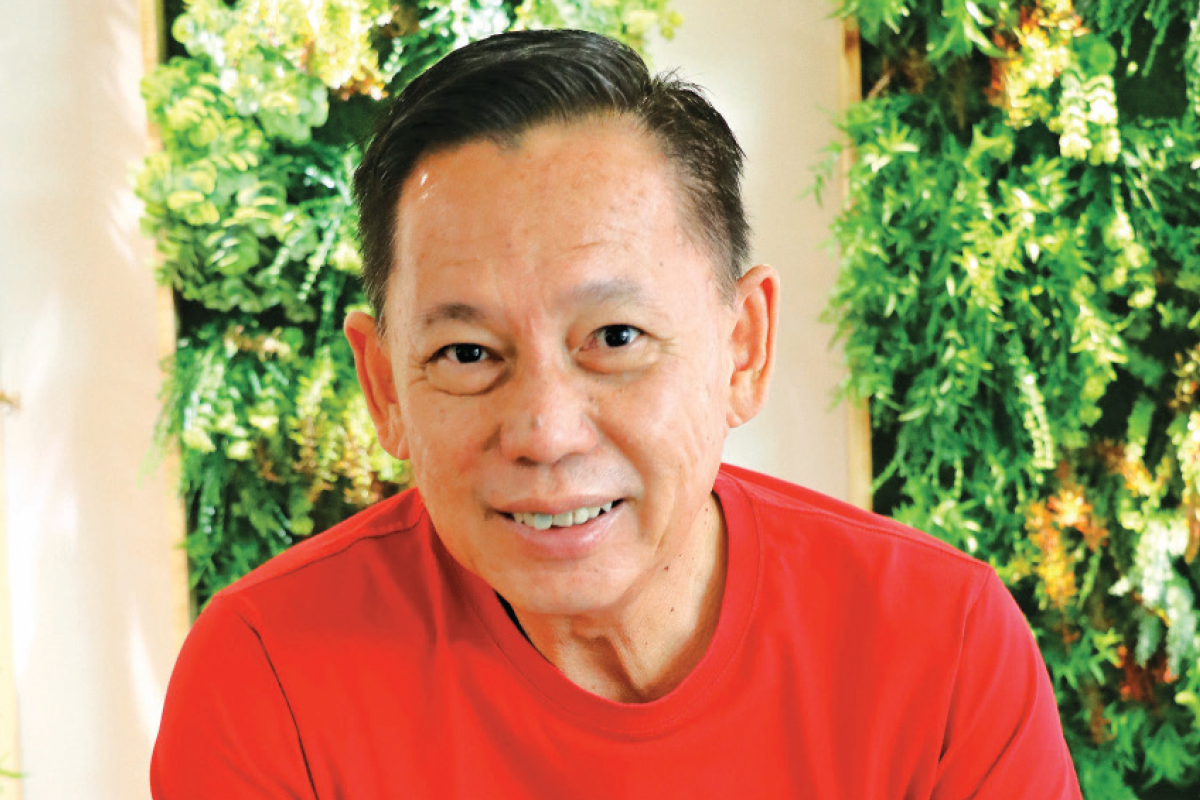 AT a time when most retailers have their backs to the wall, reeling from the coronavirus pandemic, a retailer that is expanding must be doing something right.
A mall player who manages to sign up new tenants — never mind a couple of hundred — is even more unusual.
Somehow, Sunway Malls has attracted 200 new tenants to open shop, including first-time foreign brands.
The combined net lettable area (NLA) of the 200 retailers is an estimated 700,000 sq ft, which is larger than Sunway Putra Mall's 600,000 sq ft but smaller than The Gardens Mall's 843,000 sq ft.
Sunway Malls & Theme Parks CEO H C Chan is understandably proud of the achievement. "Despite the industry hitting an inflection point, reeling from intensified shop consolidation and closures due to the current seismic pandemic challenges, Sunway Malls has bucked industry trends with the opening of 200 shops during this difficult period in 2020. In essence, this is equivalent to opening a full-sized mall with 100% occupancy," he tells The Edge in an email interview.
The new stores will open across all seven of its malls in the Klang Valley (4), Penang (1) and Johor (2).
Chan likens the opening of new shops to hedging for long-term growth, given Sunway Malls' proven track record in the industry.
He says retailers that are proceeding with openings this year are doing so because they will be in a better position to capture the market when the economy recovers. "Competition is less during this period and those who build with the future in mind will be able to negotiate better terms and locations," he observes.
"In addition, the pandemic has been a great equaliser to reset the business landscape, with all retail players playing on a level playing field. For the innovative, bold and far-sighted, there are plenty of opportunities to be seized."
Of the 200 new tenants, 85% are located in Sunway group's Klang Valley malls — Sunway Pyramid, Sunway Putra and Sunway Giza, and the remaining 15% at Sunway Carnival Mall in Seberang Perai, Penang, and Sunway Big Box and Sunway Citrine Hub in Iskandar Johor.
Sunway Pyramid and Sunway Velocity lead in terms of the highest number of shop openings, with 84 and 63 respectively.
Breaking down the store categories, 45% of the new tenants are in retail, such as fashion; 35% are in food and beverage (F&B); 8% in beauty; 8% in IT and telco; and 4% in leisure and entertainment.
Significantly, the store openings in total have managed to outnumber store closures.
"We continue to see insignificant numbers of these (closures) with single-digit (number of) tenants closed down," says Chan, attributing the low attrition to confidence in the Sunway brand.
Essentially, the new tenants who came on board took over the spots left vacant as leases expired.
This has resulted in an impressive 98% average occupancy in the seven Sunway malls as at November 2020.
"Businesses thrive on certainty, and instability and unpredictability are bad for business," Chan says, noting that Sunway Malls "had gone against the grain" and staved off consolidation and store closures.
F&B and leisure segments expanding
Chan points out that 39% of the new tenants are from the F&B sector and leisure and entertainment sub-sector, while 45% are from the retail sub-sector.
"The trend reaffirms the rising growth of non-retail constituents in the mall industry, in line with what we envisage, whereby non-retail will continue to make headway, rising to 50% of the mall's offerings in the near future."
He notes that while the leisure and entertainment segment made up 4% of the new shops, they will take up 15% of the total NLA because they require a larger space.
"Demand for entertainment will always be there, especially since homes are getting smaller and people will need an outlet to relax and destress. While demand may seem slow now, it will eventually pick up. The pandemic in reality is just a pause in demand for entertainment."
Of the 200 new stores, 81, or 41% of the total, are international brands, both new and existing.
First-time brands making their foray into the malls include China's DJI drone store, Japan's Shabuyo, Thailand's Pomelo and Singapore's TRT.
UK's Sports Direct is one of Sunway Malls' biggest tenants. After its recent opening in Sunway Big Box in September, it will go on to launch a store at Sunway Velocity in December and another in Sunway Carnival next year.
The UK sports giant is also setting up its regional office in Sunway City Kuala Lumpur and looking to open its 15,000 sq ft flagship Sports Direct superstore and a 5,000 sq ft new sports lifestyle retail fascia called USC in Sunway Pyramid. Both retail floors are due to open in early 2021.
Commenting on the performance of Sunway Malls, Chan believes that the industry's long-term outlook remains healthy, resilient and robust. "Based on our evaluation, recovery hinges on how fast the R-naught is brought down close to zero and the lifting of car pax and dining pax restrictions, which are important to get business back to pre-Covid-19 days."
Sunway Malls hopes to see a V-shaped recovery in 3Q2020 with the year-end festive season, similar to what it saw during the first Conditional Movement Control Order (CMCO). The recovery is expected to be better if the CMCO is lifted before the year-end shopping season begins.
"Prior to the second CMCO, our September data showed sales and traffic figures had recovered to the 80% range compared with the corresponding period in 2019. The upward trajectory corresponded with more sectors reopening on May 4. There was also the easing of travel restrictions to beyond 10km and the festive season of Hari Raya Haji. As the country moved into the Recovery MCO in June, most sectors were already open and business hours were also normalised. This accelerated and aided the recovery further," Chan says (see table).
Looking to 2021
What about 2021? Chan expects recovery to be slow, gradual and protracted in the first half of next year but expects it to reach 90% of normalcy in the second half.
Sunway Pyramid, Sunway Putra and Sunway Carnival are three of the seven malls under Sunway Malls that are parked under Sunway Real Estate Investment Trust (Sunway REIT).
The NLA of the REIT's malls accounts for 3.1 million sq ft of the group's total NLA of 4.77 million sq ft.
Sunway REIT is also scheduled to open a 500,000 sq ft Sunway Carnival extension in September next year.