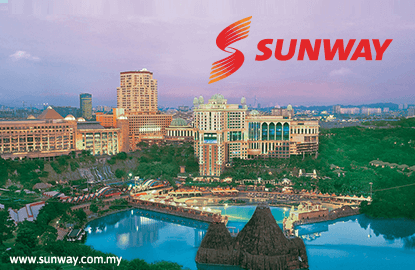 KUALA LUMPUR (June 27): Sunway Bhd maintained its presence in the FTSE4GOOD Bursa Malaysia Index for the third year in a row in 2016. Out of the thirty-nine constituents that made the list this year, two came from within Sunway Group.
Sunway Bhd and Sunway REIT have been officially acknowledged as socially responsible investment communities by the UK-based FTSE Group. Meanwhile, Sunway Construction Group Bhd also remains on the FTSE4GOOD Bursa Malaysia Index since 2015.
Launched in Dec 2014, the FTSE4GOOD Bursa Malaysia Index measures the environmental, social and governance practices within the top 200 Malaysian stocks in the FTSE Bursa Malaysia EMAS Index, based on 14 separate themes.
The 14 themes identified by the FTSE4GOOD include a company's approach to climate change, water use, biodiversity, pollution and resources, environmental supply chain, health and safety, labour standards, human rights and community indicators, customer responsibility, social supply chain, anti-corruption, tax transparency, risk management and corporate governance covering a total of 350 ESG-related indicators.
Made possible with a US$10 million gifts from the Jeffrey Cheah Foundation, the Jeffrey D. Sachs Centre on Sustainable Development is a visionary move to focus attention on the sustainable development challenges in Southeast Asia. Meanwhile, Malaysia's first dedicated and elevated Bus Rapit Transit (BRT) System the BRT-Sunway Line is part of the more-than-RM300-million invested in order to improve the connectivity and accessibility around Sunway Resort City.