This article first appeared in The Edge Financial Daily, on April 12, 2019.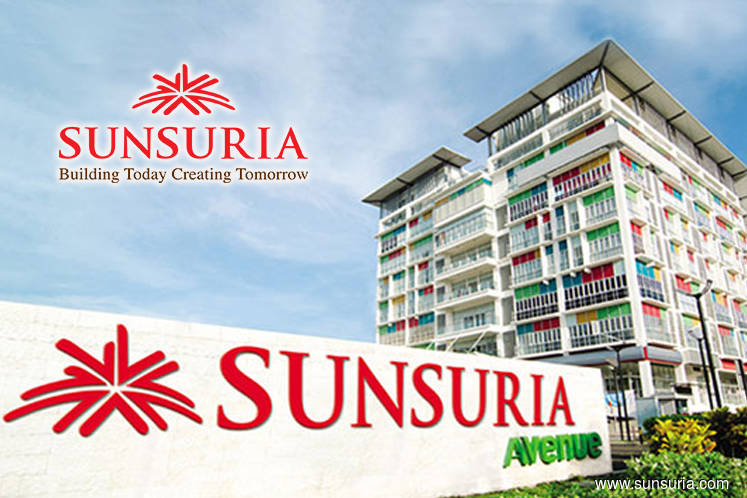 Sunsuria Bhd
(April 11, 64 sen)
Maintain outperform with a lower target price (TP) of 76 sen from 83.5 sen: Sunsuria on Wednesday proposed to undertake a private placement of up to 10% with the issue price to be determined later. Based on an indicative issue price of 60 sen and 86 million shares (10% of the existing share base), Sunsuria could potentially raise up to RM52 million. At this juncture, we seek further clarity from the management pending the finalised quantum and issue price of the placement which is expected to be completed by the third quarter of calendar year 2019 (3QCY19) depending on interest from potential placees. The placement proceeds are expected to be utilised for working capital purposes for existing projects, namely the Sunsuria City development and Forum 2. Recall that Sunsuria has recently placed out 65 million new shares (which were listed on the market on Monday), representing 8% of its share base at 65.5 sen, to Ter Capital Sdn Bhd, raising RM43 million, also meant for working capital.
 
We were surprised given that there was a recent placement, and are negative on this news considering that there is no new earnings driver as the proceeds will be utilised for working cap even though the company has a light balance sheet of 0.14 times currently. We would have preferred that it gears up for working capital needs over a cash-call exercise which would further dilute its earnings per share (EPS). Assuming that the company can fully place out the 86 million shares, our financial year 2019 (FY19)-FY20 EPS estimates would decrease by 9% each to 9.5 sen-12 sen. Nonetheless, if the cash call is meant to increase its war chest for landbanking activities, this may not be negative.
Upcoming launches will mostly be affordable high-rise or mid-market landed units, priced mostly below RM800,000 each in Sunsuria City. We maintain our FY19-FY20 sales targets of RM400 million-RM400 million.
We maintain our FY19-FY20 core net profit estimates of RM90.4 million-RM114.3 million pending the quantum and pricing of the proposed placement which is yet to be determined. Assuming that there is no placee for the placement by 3QCY19, the group has the option to extend the mandate until the next annual general meeting in March 2020.
We maintain "outperform" but with a lower TP of 76 sen from 83.5 sen as we widen our property revalued net asset value discount to 75% (from 71%), implying a higher sum-of-parts discount of 68% from 64%. Our discount is now pegged at -1.25 standard deviation (SD) levels versus -1SD previously to account for the potential EPS dilution arising from the placement. However, we are comfortable with our call on Sunsuria as we have priced in most foreseeable risks for now, while our TP implies an FY19 price-earnings ratio (PER) of 7.3 times, which is below small- to mid-cap peers' average of 8.7 times forward PER. We would look to upgrade our valuations should the placement prove not as dilutive as expected or result in EPS improvements going forward.
Risks include: i) weaker-than-expected property sales; ii) higher-than-expected sales/administrative and finance costs (margin fluctuations); iii) changes in real estate policies; and iv) changes in the lending environment. — Kenanga Research, April 11