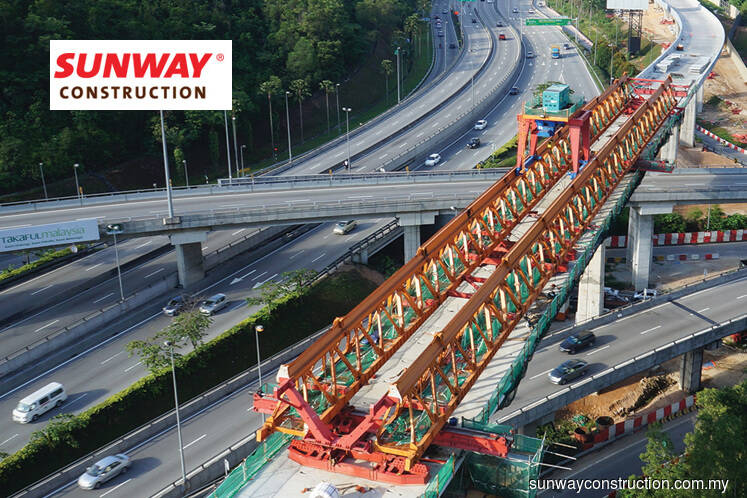 KUALA LUMPUR (April 1): Sunway Construction Group Bhd (SunCon)'s indirect unit Sunway Builders (Myanmar) Co Ltd (SBM) is entering into a Memorandum of Understanding (MoU) with local firm Capital Construction Limited (CCL) to develop major infrastructure and construction projects in Myanmar, signalling the leading Malaysian construction player's foray into the Southeast Asian country.
The partnership will see SunCon and CCL, the construction arm of Myanmar conglomerate Capital Diamond Star Group (CDSG), jointly bidding for projects such as mixed-used developments, offices, hotels and hospitals in Yangon and Mandalay, as well as external infrastructure projects over the next three years, SunCon said in a Bursa Malaysia filing today.
"Myanmar is one of the fastest growing economies in Asia with a rapidly developing construction industry which is expected to remain robust in the coming years as the government seeks to address significant infrastructure issues. Foreign investment flowing into Myanmar will give further impetus to the economy.
"The strategic partnership with Capital Construction Limited is expected to not only drive the business growth for Sunway Construction Group, but also the construction industry in Myanmar. 
"The MoU will also enable both construction giants to share construction knowledge and expertise in project management, to put forward the most effective strategy for project development," the construction group said.
For internal projects undertaken by CDSG and its member companies, the participating interest for CCL and SBM in the joint venture (JV) shall be on a 65:35 basis.
Meanwhile, for external projects undertaken by the JV apart from the CDSG and its group of companies, SBM shall be the lead member and it will be divided on a 60:40 basis.
"The MOU is not expected to have any immediate material effect on the earnings per share, net assets per share and gearing of SunCon for the financial year ending December 31, 2019," said SunCon.
According to a press release by SunCon, CCL is a general contractor in Myanmar with both civil and structural, and mechanical and electrical design, and engineering capabilities.
Its projects include the Kokkhine flyover, Shwe Gon Dine flyover, Myaynigone flyover, GEMS Garden condominium, hypermarkets, automotive assembly plant and showroom, manufacturing plants, university and schools.
CCL is part of CDSG, which has interests in food, retail, real estate development, construction, healthcare, banking, insurance and micro finance sectors.
SunCon's shares rose three sen or 1.57% to close at RM1.94 today, raising its market capitalisation of RM2.51 billion. The company saw some 151,200 shares exchanging hands.