This article first appeared in The Edge Malaysia Weekly, on October 28, 2019 - November 03, 2019.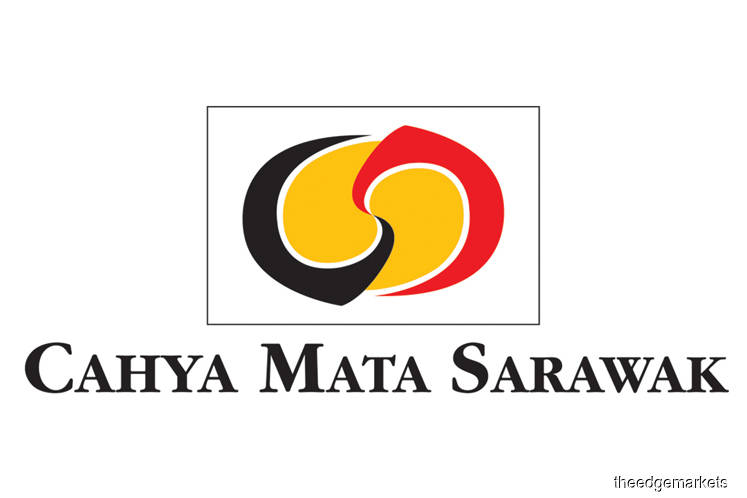 MARKET talk has it that Datuk Seri Sulaiman Abdul Rahman Abdul Taib is trying to make his way back onto the board of diversified Cahya Mata Sarawak Bhd (CMS). Sulaiman is one of the sons of Sarawak Yang di-Pertua Negeri Tun Abdul Taib Mahmud, who served as chief minister from 1981 to 2014.
However, it is understood that there is some opposition from within the company. "Some of the board members and some shareholders could be against it. Much of the speculation about Sulaiman making a comeback to CMS is fuelled by his acquisition of the company's shares," says a banker familiar with the goings-on at CMS.
Sulaiman has been nibbling at CMS' shares and now has 101.61 million shares or 9.47% equity interest in the company. In early May, he had 84.21 million shares or a 7.85% stake. Considering that he is a substantial shareholder, it may not be easy to keep him out.
The Edge was not able to get any comment from CMS executives. Nevertheless, it is understood that some recent events at the company could be linked to this development.
A couple of weeks ago, CMS sprang a surprise when it announced that long-serving executive director Datuk Syed Ahmad Alwee Alsree would be leaving after serving the group for more than 15 years.
In its announcement to the local bourse, CMS described it as a "a strategic restructuring at board level, which will allow Syed Ahmad to retire".
The company added, "Over the last 12 months, in preparation for the strategic restructuring, CMS has implemented a planned, measured and robust succession plan. The restructuring allows Syed Ahmad to relinquish all his roles at CMS."
Following Syed Ahmad's departure, Datuk Isaac Lugun was appointed to the board as managing director. Lugun was previously CEO — Corporate, head of Samalaju Development Division and CEO of Samalaju Industries Sdn Bhd.
Lugun is a CMS veteran who joined the group in 1996 while Syed Ahmad is the husband of Datuk Hanifah Taib, the daughter of Taib.
The departure of Syed Ahmad has led to speculation that Sulaiman could take over from him as executive director.
Sulaiman's brother, Datuk Seri Mahmud Abu Bekir Taib, is CMS deputy chairman and non-independent, non-executive director but is no longer a substantial shareholder after selling a chunk of his shares from end-2016 to mid-2017. He is left with 5.41 million shares or 0.5% equity interest.
Taib's daughters, Jamilah Hamidah and Hanifah, control a 12.55% stake through Majaharta Sdn Bhd. A 10.33% stake is in the name of their late mother Puan Sri Laila Taib,  according to CMS' 2018 annual report. Taib's sons have individual shareholdings in the company. Collectively, the Taib family have an equity interest of just below 33% in the group.
It is not known how Sulaiman's family feels about him making a comeback to the board.
To recap, Sulaiman was a non-independent non-executive director when he left CMS in May 2008 after being appointed deputy minister of tourism. He was appointed to the board in January 1995 and held various executive positions.
He is reported to have left his position in Putrajaya after his mother Laila died of cancer in April 2009.
Other substantial shareholders of CMS include the Employees Provident Fund with a 11.53% stake, pilgrim fund Lembaga Tabung Haji with 9.67% and the Sarawak Economic Development Corp with 5.67%.
For its six months ended June 2019, CMS recorded a net profit of RM82.09 million from RM817.35 million in revenue, translating into earnings per share (EPS) of 7.65 sen. For the corresponding period a year ago, CMS raked in RM130.60 million in net profit on the back of RM750.26 million in revenue, translating into an EPS of 12.16 sen.
As at end-June, CMS had cash and bank balances amounting to RM548.78 million, investment securities of RM104.98 million and other current assets valued at RM63.96 million.
On the other side of the balance sheet, it had long-term debt commitments of RM641.24 million, short-term borrowings of 57.47 million and other current liabilities of RM53.07 million.
To put things into perspective, CMS had retained earnings of RM1.68 billion as at end-June.
Its finance costs for the six months ended June was RM17.29 million.
On its prospects for the year ending December 2019, CMS says, "While the operating environment faced by the group will remain increasingly challenging, the board is cautiously optimistic that the prospects for the year for our operations remain satisfactory."
CMS is a major player in the Sarawak infrastructure sector. It is involved in business that include cement, construction materials and trading, construction and road maintenance and property development.
Apart from that, the group has a 21.95% stake in Kenanga Investment Bank Bhd, and a 20.05% stake in Sarawak-based KKB Engineering Bhd.
After hitting a 52-week high of RM3.60 on April 10, the stock has shed almost a third of its value to close at RM2.44 last Thursday, giving CMS a market capitalisation of RM2.62 billion.