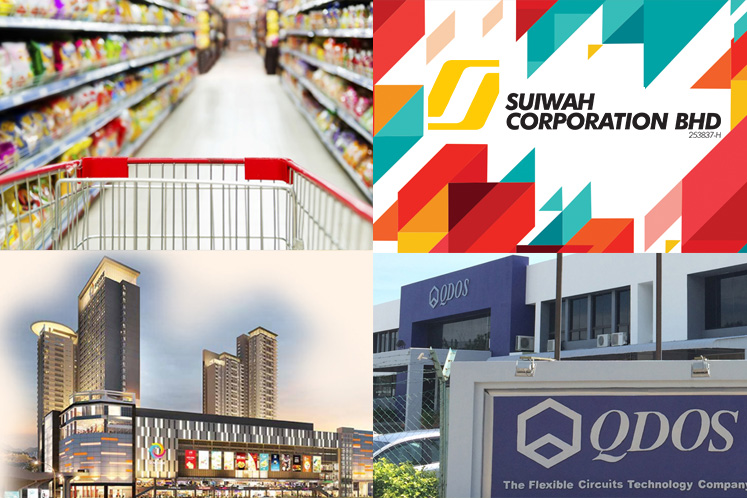 KUALA LUMPUR (June 21): Trading of Penang-based Suiwah Corp Bhd shares on the Main Market of Bursa Malaysia will be suspended from July 1.
The trading of Suiwah shares will continue to be suspended until its delisting following the completion of a selective capital reduction and repayment (SCR) exercise.
Under the SCR, all Suiwah shareholders other than Suiwah Holdings Sdn Bhd (SHSB), Suiwah Supermarket Sdn Bhd, the group's founder and managing director Datuk Hwang Thean Long, his wife Datin Cheah Gaik Huang, their daughter Hwang Siew Peng and son Hwang Shin Hung, will be entitled to receive a cash consideration of RM2.80 for each Suiwah share held on July 5.
The capital repayment will be made within 10 days from July 5.
On Jan 25, Suiwah had received a letter from its major shareholder SHSB — the private investment vehicle of the Hwang family, requesting to take the group private at RM2.80 per share by way of the SCR exercise.
SHSB said then that the privatisation plan comes as Suiwah shares had been thinly traded. SHSB also viewed Suiwah's continued listing brings a minimal benefit to the group and its shareholders.
Suiwah shares closed up 2 sen or 0.72% at RM2.80 today, with 44,100 shares done, bringing a market capitalisation of RM170.8 million.