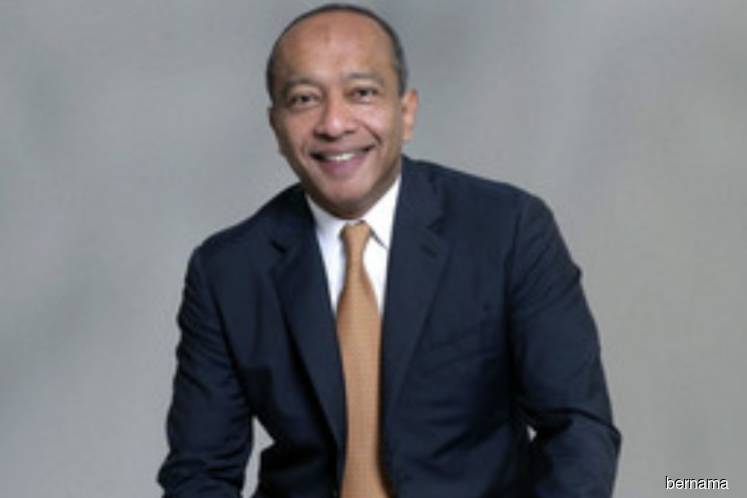 KUALA LUMPUR: Sapura Energy Bhd's second largest shareholder Tan Sri Shahril Shamsuddin and family sold 600 million shares, or 3.76%, in the oil & gas group, which recently completed its massive RM4 billion cash call.
Sapura Technology Sdn Bhd, the investment vehicle of the Shamsuddin family, sold 360 million shares on April 9 and an additional 240 million shares the following day, the group announced to Bursa Malaysia this evening.  
The shares changed hands through several off-market deals at 31 sen per share, according to Bloomberg data. The transaction price is one sen above the group's rights issue price of 30 sen, but it was below the closing price of 34 sen for both days.  
The number of shares sold was equivalent to a 3.76% stake based on the issued share capital of 15.93 billion shares. The shares were held in Maybank Nominees (Tempatan) Sdn Bhd pledged securities account for Sapura Technology.
After the share sale, Sapura Technology's shareholding stands at 12.81%, or 2.217 billion shares, in Sapura Energy.
In a separate filing with Bursa, Sapura Energy announced that the board has made a further offer of 366.49 million shares under the group's executive share option scheme (ESOS) to its group president and chief executive officer Shahril. The exercise price for the ESOS is at 39 sen per share.
Furthermore, Shahril is also granted an additional 132.85 million shares as a result of the adjustment for the rights issue.
The rights issue has enlarged Sapura Energy's share capital to 15.9 billion from 5.99 billion. The adjustment, according to the filing, will result in an additional 212.5 million shares being granted to eligible employees and the exercise price will be revised to 22 sen.
All in, Shahril currently has the call option to buy 798.95 million shares, which is equivalent to a 5.01% stake in Sapura Energy.