This article first appeared in City & Country, The Edge Malaysia Weekly, on October 12, 2020 - October 18, 2020.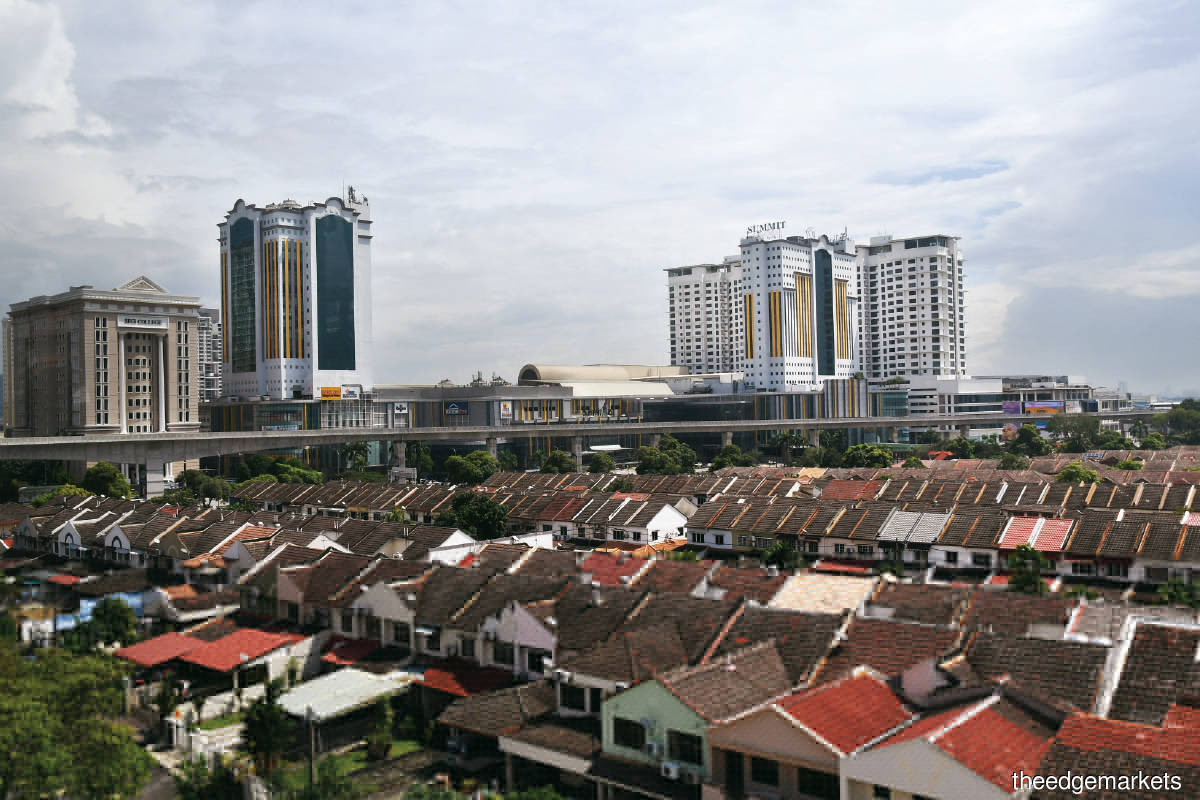 On Oct 19, Subang Jaya will be elevated from a municipality to a city. Several other areas have received this status in recent times and some might say that this has been a long time coming for the self-contained township.
To become a city, certain criteria must be fulfilled (see sidebar), which take into account the demographics, population numbers, infrastructure and services, among others. The Subang Jaya Municipal Council (MPSJ) administers an area of 161.8 sq km (39,982 acres) that encompasses Subang Jaya, Puchong and Seri Kembangan. This area is estimated to have a population of 968,930, according to the MPSJ Local Plan 2035.
What does this change in status mean for residents, property owners, investors and developers? Will it lead to a rise in property values or will things remain relatively the same?
Tang Chee Meng, chief operating officer of Henry Butcher Real Estate Sdn Bhd, says, "Demand for property will not increase just because the municipality has been upgraded to city status. By becoming a city, however, it will mean that the local authority is now managing more people and will have a larger budget to spend. A city will be able to allocate more funds to improving the living environment in the area under its jurisdiction as well as enhancing the quality of its services.
"With a bigger budget, a city council is in a better position to respond more speedily and carry out repairs to roads, public parks and so on, making living in a city a more pleasant experience. If the city council is inefficient, however, this may not be the case."
According to Tang, an increase in manpower and the restructuring of the council's internal departments may occur. Also, the reputation of a developed area will provide some "prestige" which, in turn, could lead to more interest from buyers and developers.
"All this will help attract more businesses, encourage more development and more houses to be built and attract more people to relocate there for the better living environment and increased employment opportunities, thereby bringing about an increase in demand for properties. This may, in turn, lead to an increase in rental rates and property values," says Tang.
Datuk Paul Khong, managing director of Savills (M) Sdn Bhd, concurs: "Such strong fundamentals of a location will continue to attract more investors or developers to the city. This will spur the local economy by creating more job opportunities, which translates into stronger demand for housing, commercial properties and industrial spaces."
On the other hand, quit rent and assessment rates may increase in tandem with the growth of the city, as property taxes are one of the main sources of income for any local authority.
"A city council is now required to be fiscally sustainable,  so, this increase may be on the horizon," says Khong. "Under the Local Government Act, property revaluations have to be done every five years for city councils to assess whether the annual property tax collection is enough to run the local departments under their jurisdiction."
Tang says an increase in tax will occur only if the city council requires more money. "The local authority will revise the annual assessment rate only if it requires a larger budget to provide the level of service required of a city council. When a city grows, it should — in theory — be able to generate more income from the collection of more taxes, licensing fees, annual assessments and so on."
If the city spends a lot more, however, on upgrading as well as new infrastructure and improvement in its services, and the income collected is insufficient, the council may have to increase rates and fees to balance its budget. "Furthermore, a rise in demand for properties may lead to higher rental rates and house prices. City residents may then find that their cost of living has increased," Tang says.
Still, major changes in the laws need not be a concern, as all local authorities, such as municipal and city councils, are regulated under the Local Government Act 1976, he says.
Khong believes the new status will indirectly influence people's views of the city as a potential investment area. "A neighbourhood that has achieved city status conveys a basic message that the properties herein will enjoy all the benefits of being in an established city recognised by the state as achieving certain development status and is now supported by a full range of amenities and facilities. So, indirectly, investing in a city will equate to a safe investment."
The city status also shows the federal government's recognition that the area has grown demographically and economically, with a population that is fully supported by amenities and facilities.
"It further implies that there is pent-up demand [in Subang Jaya], as the area has continued to boom. Property prices have definitely grown over the years and especially as more developments are completed. Capital appreciation will continue steadily as this city continues to grow, though no immediate big jump because of this new upgrade is envisaged," says Khong.
So how should homebuyers, investors and property developers look at the change in Subang Jaya's status?
Both Khong and Tang say homebuyers and investors should still do their due diligence before signing on the dotted line.
Property developers, on the other hand, are advised to engage with the new city council to find out more about what the city requires before moving on with their plans and developments.