This article first appeared in The Edge Malaysia Weekly, on May 7, 2018 - May 13, 2018.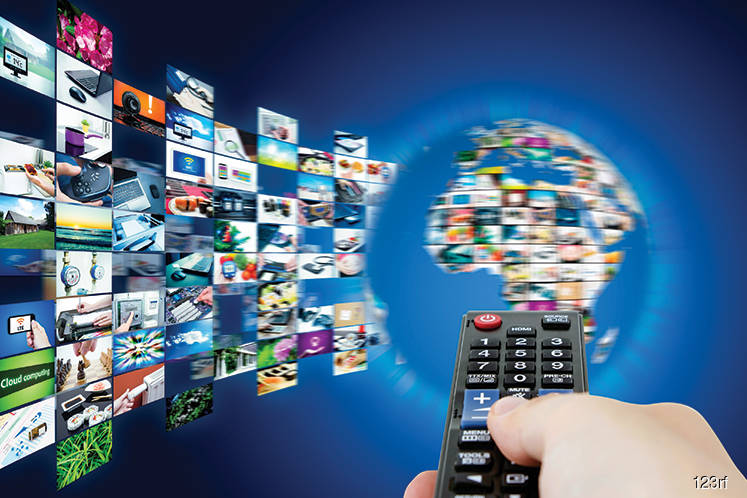 FOUR years and three deadlines since the contract for Malaysia's digital terrestrial television (DTT) broadcast implementation was first awarded, the job remains unfinished.
The latest deadline to complete the transition was supposed to be June 30 — the analogue switch-off (ASO) date.
However, that target — the third publicly known deadline since the contract was awarded — has been deferred until further notice, the government said in March.
"This is to allow more time for all parties to prepare for a fully digital broadcasting environment, from the broadcasters themselves to the man in the street," said Communications and Multimedia Minister Datuk Seri Dr Salleh Said Keruak.
Achieving ASO would mean a full transition to DTT broadcast nationwide, after which analogue broadcast would stop completely.
The latest postponement underscores the massive challenges in executing the nationwide endeavour, entrusted to a single company — Puncak Semangat Sdn Bhd — controlled by billionaire businessman Tan Sri Syed Mokhtar Albukhary.
Puncak Semangat is undertaking the infrastructure development via MYTV Broadcasting Sdn Bhd, a special purpose vehicle.
To date, it is clear that timely execution of the rollout has been a constant struggle for the company.
It is telling that MYTV's current CEO Michael Chan, appointed in February 2017, is the third chief executive since 2014.
Last month, MYTV saw another significant change at the top as Syed Md Najib Syed Md Noor came in as executive chairman — the first time the company has had an executive board member.
The appointment of Syed Md Najib, formerly from Celcom Axiata Bhd, had raised eyebrows as Chan, a broadcasting industry veteran, was already tasked with reinvigorating the execution process.
Another interesting board appointment this year is that of Syed Mokhtar's 22-year-old son, Syed Danial.
To be fair, the minister noted that the Malaysian DTT rollout needs to be in tandem with that of its immediate neighbours.
"Technical requirements make it necessary for us to move in line with our neighbours as their plans will have an effect on our spectrum and channel usage along the common border areas," Salleh said.
He was referring to Singapore's announcement in November that it was pushing its ASO deadline from Jan 1, 2018, to Jan 1, 2019.
Still not ready
That said, it is undeniable that four years since the contract was awarded, Malaysia is still not yet ready to migrate to DTT broadcast and stop analogue broadcast completely.
To recap, on Jan 8, 2014, the 15-year concession to build, operate and manage the DTT broadcast infrastructure was awarded to Puncak Semangat. The company emerged as the winning bidder from a field of eight when the tender closed on July 24, 2012.
It is a large-scale endeavour that could have been carved out into multiple smaller contracts for more efficient execution.
To put it into perspective, in June 2014, Puncak Semangat said it would invest RM2 billion into developing the DTT infrastructure.
It is learnt that Puncak Semangat's shareholders have pumped in approximately RM500 million into the project to date.
Sources tell The Edge that MYTV is in advanced negotiations to obtain a financing facility from Bank Pembangunan Malaysia Bhd (BPMB) to fund the last mile of the infrastructure preparation.
If successful, the financing facility could see the disbursement of at least RM200 million or so around the middle of the year. It is understood that MYTV may get deferred payment terms.
In any case, four years on, multiple issues still remain. On the infrastructure side, population coverage remains at about 92% currently. That falls short of the targeted 98% by ASO — which means the June 30 target would likely have been missed even if Singapore did not extend its own ASO deadline.
At the same time, the distribution of free set-top boxes (STBs) to 4.2 million households eligible for the government's 1Malaysia People's Aid (BR1M) has also been put on hold indefinitely, sources tell The Edge.
About 500,000 STBs have been distributed so far, leaving 3.7 million units left to be delivered to eligible households.
MYTV was going to foot the cost for two million of the free decoders while the government, via the Malaysian Communications and Multimedia Commission (MCMC), would pay for the rest.
Broadcast fees poser
On the flip side, Puncak Semangat had struggled to attract free-to-air (FTA) television channels to sign up as its proposed fees were seen as too high.
Despite slashing the fees twice and waiving any payment until ASO, only 11 FTA channels have signed on with MYTV officially at present.
That leaves a lot of room to fill as MYTV had earlier said that it aims to have 30 channels on board by the time the DTT transition is complete.
Recall that MYTV previously proposed annual fees of RM15 million for a standard definition (SD) channel and RM25 million for a high definition (HD) channel.
But protests and pressure from FTA broadcasters, which felt that the fees were too steep, saw them being cut twice.
Last June, MYTV told The Edge that the fees would be lowered to RM8 million (SD) and RM18 million (HD) respectively, on top of a waiver, until it achieves ASO.
However, a public enquiry by MCMC last October saw another fee restructuring that scrapped the SD and HD categories altogether.
Instead, MCMC set a ceiling charge of RM6.1 million per channel for 2018 and RM332,000 in terms of bandwidth per megabits per second (Mbps).
The Edge had previously reported that MYTV was weighing charges that were lower than the ceiling price set by MCMC.
Save by subscribing to us for your print and/or digital copy.
P/S: The Edge is also available on Apple's AppStore and Androids' Google Play.