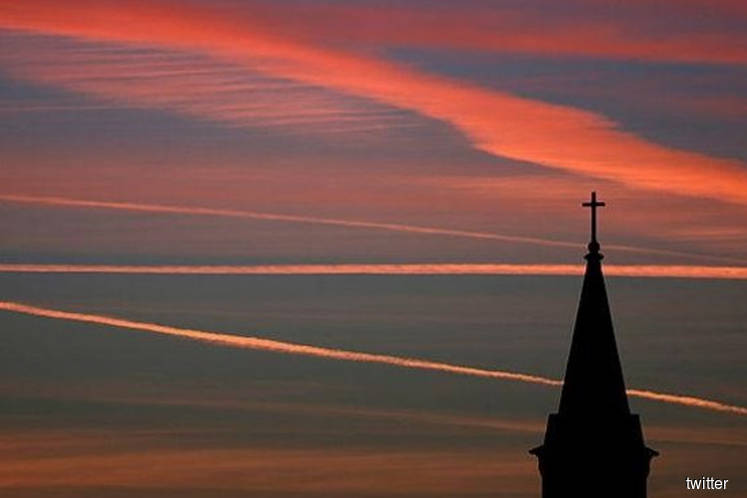 WASHINGTON (April 19): The number of Americans affiliated with a church or other religious institution has plummeted over the past two decades, hitting a low last year, Anadolu Agency reported, citing a study released Thursday.
The Gallup poll said that in 1999, church membership was 70 per cent but has fallen steadily since then.
The main reason for the decline, according to the study, is due to an overall increase in the percentage of people who do not identify with any religion.
"The decline in church membership mostly reflects the fact that fewer Americans than in the past now have any religious affiliation. However, even those who do identify with a particular religion are less likely to belong to a church or other place of worship than in the past," Gallup said in a press release.
The number of Americans without a religious preference has doubled since 1999, rising from 8 per cent  to 19 per cent, according to the study.
There was a stark contrast in the decline when comparing it to political orientation. Since 1999, the number of Democrats affiliated with a church dropped from 71 per cent  to 48 per cent, whereas among Republicans, it was a smaller drop from 77 per cent to 69 per cent.
Among the various demographic groups, the drop in church membership was the largest among Hispanic Americans, falling from 68 per cent  to 45 per cent since 2000.
Gallup found that the drop in membership was also much more prominent among Catholics, from 76 per cnet  to 63 per cent,  than Protestants, from 73 per cent to 67 per cent.
"Another obstacle churches face is Americans' eroding confidence in the institution of organised religion," Gallup said. "While organised religion is not the only US institution suffering a loss of confidence, Americans have lost more confidence in it than in most other institutions."
The findings by Gallup are based on surveys that were conducted over the past 20 years, with most of them having at least 2,000 US adults with a margin of error of plus or minus 3 percentage points and a 95 per cent confidence level.
Some of the findings are based on interviews conducted from 1998-2000 and 2016-2018, and each of those periods included interviews with over 7,000 adults with a margin of error of plus or minus 1 percentage point. - Bernama