This article first appeared in The Edge Financial Daily, on September 12, 2018.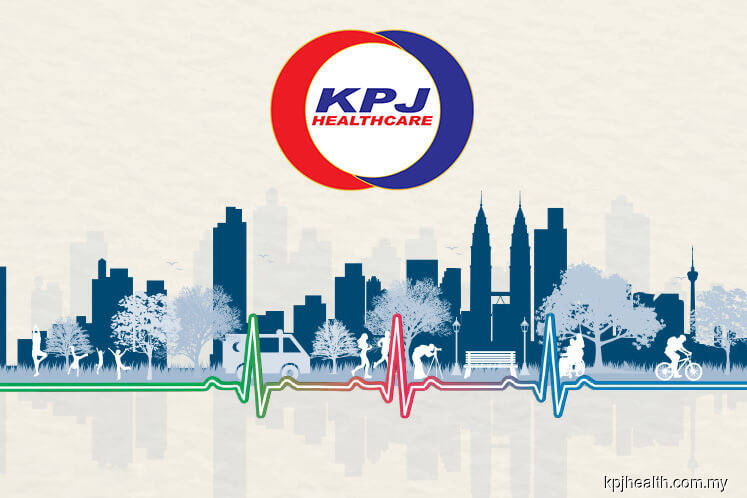 KPJ Healthcare Bhd
(Sept 7, RM1.12)
Reiterate buy with a target price (TP) of RM1.30: We maintain our positive stance on KPJ Healthcare Bhd following our recent meeting with the management. Despite its recent share price strength, we note that the stock is trading at 26 times financial year 2018 (FY18) earnings per share (EPS), which is around -1 standard deviation of its historical mean. Besides that, the decent results for first half of FY18 (1HFY18) reaffirm our investment thesis that the group's operations are poised to pick up in FY18, as we expect the positive momentum to improve in the coming quarters.
To recap, KPJ registered core earnings of RM43 million for second quarter of FY18 (2QFY18) (+33% year-on-year [y-o-y], +1% quarter-on-quarter). The strong y-o-y growth in earnings during the quarter was supported by improved contributions across its Malaysian operations due to a higher revenue and a stronger margin, thanks to cost-optimisation efforts of the group — partially offset by losses from Indonesian operations. 1HFY18 core earnings amounted to RM85 million, accounting for 46% of our full-year forecasts, which we deem to be within expectations, given that second half is typically a stronger period.
Despite its decent financial performance, we observe that the operational performance of its Malaysian operations, particularly the outpatient/inpatient volumes, softened in 2QFY18.
Although 1HFY18 outpatient/inpatient volume growth for its Malaysian operations improved by 1.2%/1.6% y-o-y; outpatient/inpatient growth for 2QFY18 was negative y-o-y (-2.1%/-1.7%).
As a whole, our post-2QFY18 results meeting with management reaffirms our optimism that despite a slower 2QFY18, the operational statistics will improve in the coming quarters, driven by: i) improving consumer sentiments post-GE14, ii) the fact that second half of a financial year is traditionally a stronger period for the group; and iii) its new hospitals that opened in the past few years have all turned around and registered positive earnings before interest, taxes, depreciation and amortisation (Ebitda).
We understand that the five hospitals that opened in the past few years have all turned Ebitda-positive, with only KPJ Bandar Maharani Specialist Hospital and KPJ Sabah Specialist Hospital registering net losses at present. The two are expected to turn profitable towards the later part of the financial year. We are positive that the increased contributions from these hospitals will help sustain the earnings growth of the group going forward.
We make <3% revisions to our earnings forecasts, mainly to reflect the combined effects of lower operating expenses, partially offset by higher loss from its Indonesian operations.
We reiterate our "buy" recommendation for the group with a sum-of-parts-based TP of RM1.30 (14 times FY18 enterprise value/Ebitda forecast for hospital operations and 6% yield for its 38% stake in Al-'Aqar Healthcare REIT). This represents a valuation of 31 times FY18 EPS, which is in line with its historical mean valuation. The active share buy-back by the company since end of last year should also help improve investor confidence in the stock. — AllianceDBS Research, Sept 7