This article first appeared in The Edge Financial Daily, on August 29, 2018.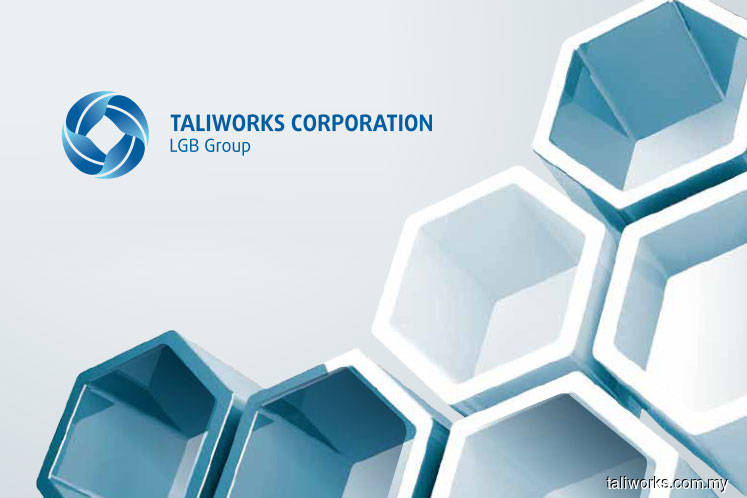 Taliworks Corp Bhd
(Aug 28, RM1.35)
Upgrade to add with a higher target price (TP) of RM1.40: Taliworks Corp Bhd's core net profit (CNP) for the first half of financial year 2018 (1HFY18) made up 47% of our and 50% of consensus full-year forecasts. We deem this broadly in line as we expect a stronger 2HFY18F (forecast) on the back of diminishing provisions on receivables and higher bulk-water supply rates (BSR) for Langkawi and Selangor water operations as per the existing operations and maintenance (O&M) contract. The absence of provisions in second quarter of 2018 (2Q18) (1Q18: RM9.9 million) in relation to the recovery of unpaid receivables of Sungai Harmoni almost doubled 1HFY18 reported net profit (CNP: down 6% year-on-year [y-o-y]).
As per Monday's deadline, Taliworks accepted the new O&M deal with Pengurusan Air Selangor Sdn Bhd (Air Selangor), in line with our expectations. Management considers the new O&M terms to be overall positive. The five sen/cu m reduction/stepdown in the BSR is compensated by a seven-year extension of the O&M tenure, which will now expire in 2036. Over the extension period, 100%-owned Sungai Harmoni's BSR (53 sen/cu m) will be 20% higher than the base case of 44 sen/cu m.
During the results briefing, management guided for a +RM86 million net impact on FY18F net profit. The RM72.3 million bad debt write-off in relation to the 10% haircut to RM723 million accumulated receivables and the resultant tax effect would be offset by a RM186 million write-back of accumulated provision on receivables. Assuming that the write-back occurs as a one-off in 4Q18, the net impact would be a 112% boost to FY18F net profit, lifting it to RM163 million. We estimate that the 10% upfront payment of receivables of RM65 million would increase end-2Q18 cash by 70% to RM157 million. Net gearing to fall slightly to 0.25 time.
Finalisation and execution of the termination and settlement agreement and the new Sungai Selangor water treatment plant Phase 1 O&M contract are targeted to be wrapped up by end November. Together with the finalisation of the sale and purchase agreement of the RM2.6 billion takeover of Syarikat Pengeluar Air Sungai Selangor Sdn Bhd (SPLASH) by Air Selangor (Sept 14 deadline), it would bring closure to the long-standing consolidation of all water operations under Air Selangor, which should take effect by December. We maintain FY18 to FY19F earnings per share/dividend per share pending completion of all deals.
The 90% recovery in receivables, though largely staggered over nine years, eliminates overhang on the stock. It solidifies the new O&M contract over the longer term, while the improved cash flow for Sungai Harmoni increases the odds of higher dividends (on top of the sustainable eight sen per annum: 6.5% yield), in our view. We narrow the revalued net asset value discount to 10% (40% previously) which raises TP to RM1.40. Upgrade from "hold" to "add" in view of the diminishing receivables risk and improved earnings prospects from new O&M terms. Catalysts include higher dividends. Downside risk is non-renewal of the Langkawi operations. — CGSCIMB Research, Aug 28