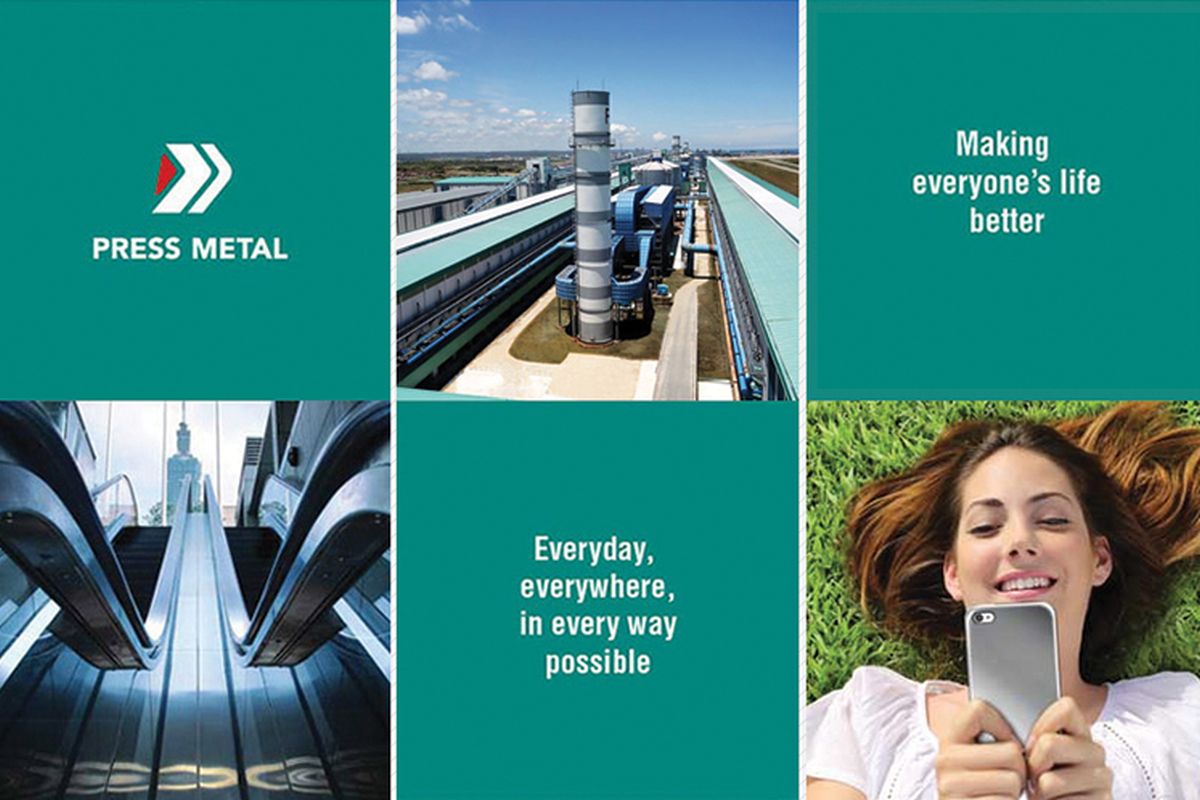 KUALA LUMPUR (Feb 24): Press Metal Aluminium Holdings Bhd posted a net profit of RM142.6 million for the fourth quarter ended Dec 31, 2020 (4QFY20) on higher aluminium prices, up 6% from RM134.47 million recorded a year ago.
Quarterly revenue, however, slipped 3.69% to RM2.12 billion from RM2.2 billion due to the lower extrusion products sales, according to a bourse filing today.
Its earnings per share rose slightly to 3.53 sen from 3.33 sen in 4QFY19.
On a quarter-on-quarter basis, net profit grew 16.9% from RM122 million, while revenue increased 13.7% from RM1.86 billion in 3QFY20.
The group declared a fourth interim single-tier dividend of 1.25 sen per share to be paid on March 31, 2020. This brings total dividends for FY20 to 4.25 sen translating to a pay-out ratio of 37.5%.
For the full year ended Dec 31, 2020 (FY20), net profit declined to RM457.2 million from RM474 million a year earlier. Revenue fell 14.4% to RM7.54 billion from RM8.8 billion due to softer aluminium prices in the first half of 2020 during the height of the pandemic.
During the year, early redemption of the US dollar denominated bond led to a one-off exceptional redemption expense of RM22.05 million, noted the group in a separate statement. It said, Press Metal's performance would have been better if not for this exceptional expense.
Its group chief executive officer Tan Sri Paul Koon said the group has much to look forward to in 2021.
"Our Phase 3 smelter commenced production in late December 2020 and we anticipate to operate at full capacity come the second half of 2021," he added.
Koon noted that the aluminium price has rallied and currently trades above the US$2,000/tonne level, the group aims to continue its prudent practice of forward hedging by partially locking-in aluminium prices at favourable levels to minimise its downside risks.
Driven by government initiatives and global policies towards decarbonization, Press Metal will embark towards meeting globally recognized ESG standards through several initiatives, noted Koon.
"Press Metal has also recently committed to be Carbon Neutral by 2050 across all our business subsidiaries as we align ourselves towards a better and cleaner future. With its outstanding recyclability and light-weight feature, we believe aluminium will be one of the preferred metals for industries of the future such as electric vehicles, solar energy infrastructure, railway transportation and Ultra High Voltage (UHV) transmission lines.
At the closing bell today, shares of Press Metal were 23 sen or 2.64% higher at RM8.95, giving it a market capitalisation of RM36.14 billion.