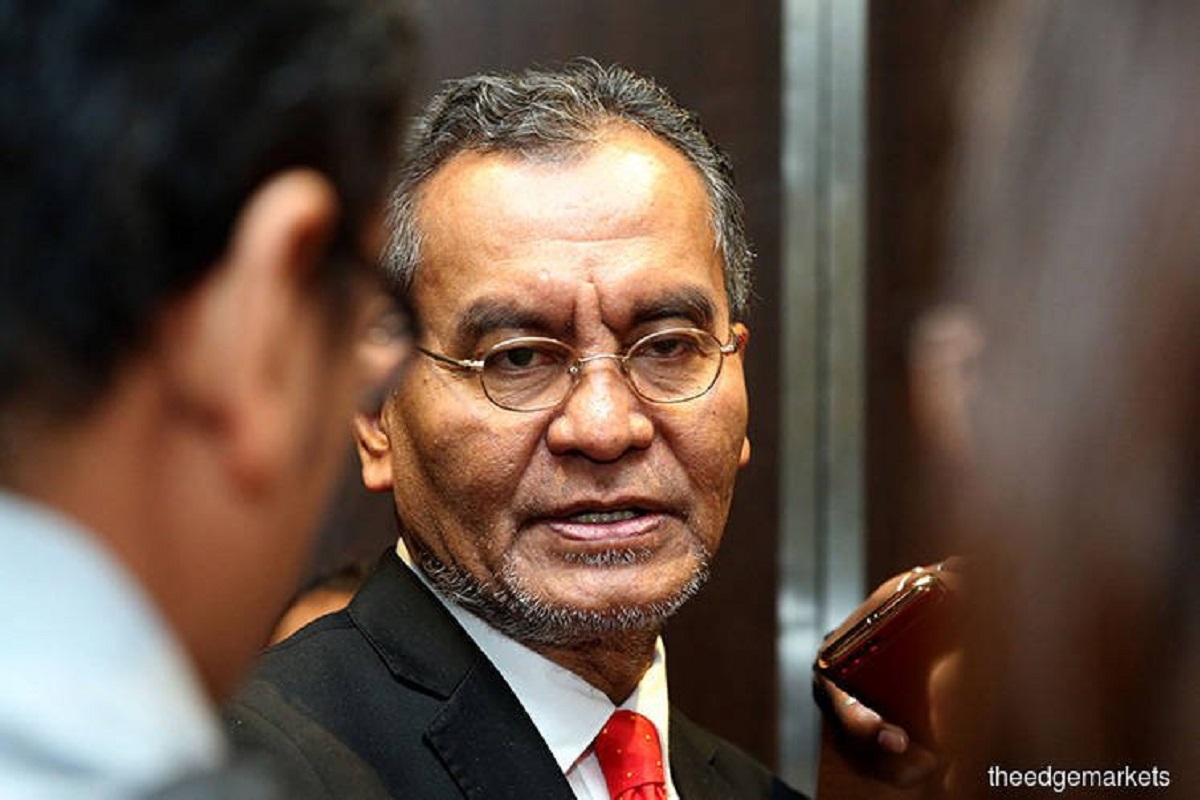 KUALA LUMPUR (May 19): The Selangor state government has taken the stance to reject a complete lockdown, in which most economic activities are not permitted, in the state as there are other more effective ways to contain the spread of Covid-19, according to Selangor Covid-19 taskforce chairman Datuk Seri Dr Dzulkefly Ahmad. 
The former health minister contended that the high prevalence of reported sporadic cases right now is due to the federal government's failure to restrict infections within Covid-19 clusters that have spilt over to infect communities, causing an outbreak. 
"Don't take a lockdown as the easy way out because of your failure to manage the previous movement control orders (MCOs)," he said in a press conference today.
Dzulkefly explained that most of the outbreak in communities can be attributed to failure in policies such as poor diagnostic policy, delayed testing as well as weak contact tracing. 
"Clusters of infections spread into communities because close contacts are left roaming around during the gap time between testing and confirmation. Over time, this becomes a backlog in the community causing a reservoir of infection that is very worrying," he said. 
As such, Dzulkefly instead called for a more targeted and effective lockdown, coupled with mass testing in order to quickly detect positive cases to isolate them, curbing the spread of infections.  
Dzulkefly was responding to a statement by the current health minister Datuk Seri Dr Adham Baba on Monday that the ministry is considering imposing a full-scale MCO in Selangor if Covid-19 cases in the state continue to rise.
Selangor has been the state that reported the highest number of new confirmed Covid-19 cases. The state reported 2,251 new cases today, lifting the cumulative number to 159,307.
The daily number of new cases has stayed above 1,000 consecutively since May 5. 
Dzulkefly warned that implementing a stricter lockdown in the entire state will negatively impact the state's economy, especially the informal business community. Selangor was noted to contribute roughly a quarter of the national gross domestic product. 
Furthermore, Dzulkefly argued that the incidence of Covid-19 in Selangor is still under control, and it is not the worst-hit state based on the caseload. 
Although the cumulative number of positive cases in Selangor may seem alarming, he said it is not as bad when compared to the total population of the state. 
"If we look at the number of infections per 100,000 population, Selangor is the fourth-worst-hit state. The state with the highest rate is Kelantan, followed by Sarawak and Kuala Lumpur.
"If we consider the number of fatalities per one million people, we are also number four, behind Sabah, Kuala Lumpur and Sarawak. So, if the health minister wants to implement [a full lockdown in Selangor], I urge him to reconsider it," Dzulkefly commented. 
Read also:
Covid-19: Selangor initiates own vaccine programme as only 3% of state population vaccinated so far