This article first appeared in City & Country, The Edge Malaysia Weekly, on May 18, 2020 - May 24, 2020.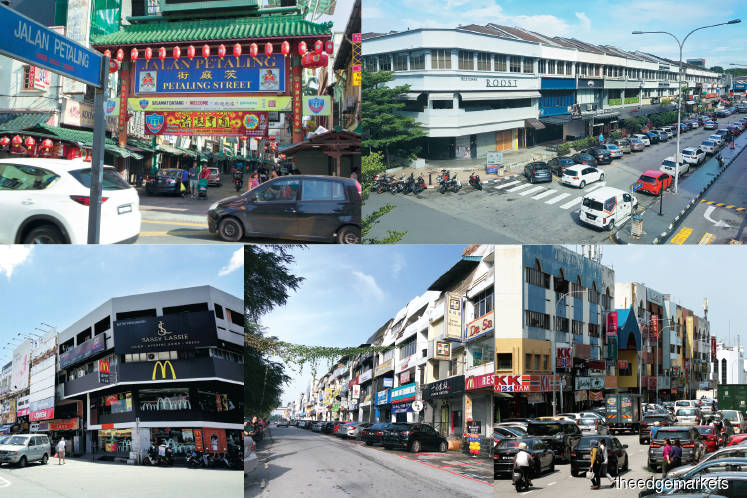 In the May 11 issue of City & Country, we revisited five streets that we had featured in our Streetscapes column. The Movement Control Order had left these bustling streets nearly deserted. Some states have since moved into phase five — the Conditional Movement Control Order — which allows most businesses to resume operations, albeit with strict standard operating procedures and less restrictive movement. In part two, we cover five more popular streets. Let's hope that MCO will not be reimposed and that better days are ahead.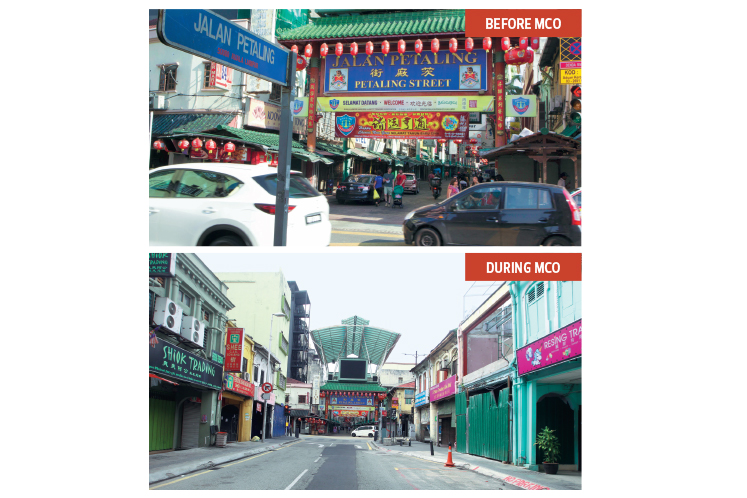 1. Petaling Street
Petaling Street was one of the earliest roads to be built in Kuala Lumpur. The famous 1km street, which now runs from ­Bulatan Merdeka to Jalan Yap Ah Loy, used to lead to the tin mines in the Petaling district in the late 1800s. The best-known stretch, fondly known as Chee Cheong Kai (Tapioca Mill Street), is where the market is located.
The street has its share of famous food stalls and restaurants, some of which have since shut down. Among them is Restoran Yook Woo Hin, noted for its dim sum served on trolleys. Established in 1928, it closed its doors for good in 2012. However, the landmark's eatery's yellow, green and red signage can still be seen today. Other food stalls such as Sze Ngan Chye Roast Duck and Madam Tang Muah Chee are still going strong.
Zerin Properties founder and CEO Previndran Singhe considers the 1960s to 1980s to be the golden age of Petaling Street, when it had an eclectic mix of shops and thriving commercial activities.
However, rapid urbanisation and the influx of foreigners caused the street to slowly lose its heritage and cultural identity, says Previndran.
In 2003, the government spent RM11 million to give Petaling Street a major facelift. The now familiar Chinese arches on both ends of the street were built and it was transformed into a pedestrian shopping haven.
According to Metro Homes Realty Bhd executive director See Kok Loong, a ­2-storey pre-war shop with a land area of 2,400 sq ft and built-up of 5,000 sq ft is valued at RM5.5 million, while rent is RM15,000 to RM16,000 per month. 
He notes that hawkers with kiosks in Petaling Street would rent the first floor of the shoplots to store their goods.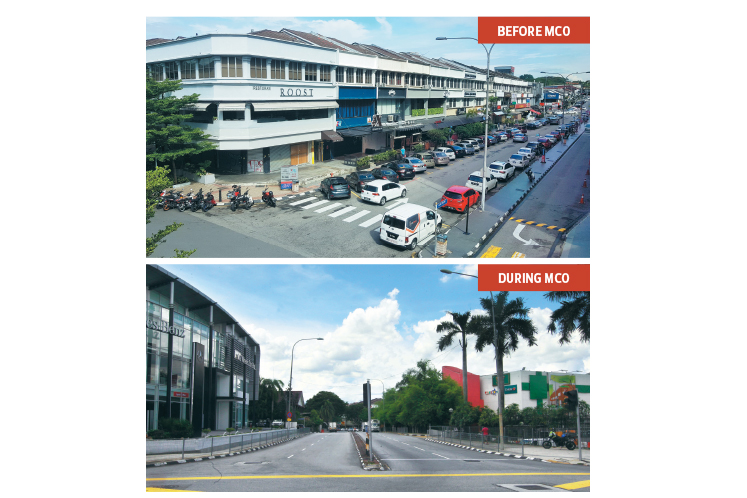 2. Jalan Telawi, Bangsar
Jalan Telawi has been a vibrant spot since the 1990s, thanks to its commercial establishments. 
The area, which was once a rubber plantation, was sold to Bandaraya Development and Bangsar Hill Development in 1962 for about RM5,000 per acre. The two developers started building residential properties there and in the 1990s, many F&B outlets were opened.
According to LaurelCap Sdn Bhd head of capital markets, Lou Minn Yian, the street lost some of its appeal as other entertainment areas came on the scene in KL in the 2000s. This led to the closure of many F&B outlets, which were replaced by retail shops. However, the development of Bangsar Village and Bangsar Village 2 helped put Jalan Telawi back on the map with more upmarket retail offerings.
Lou puts the monthly rent for shoplots at between RM8 and RM11 psf for the ground floor and between RM3 and RM4 psf for the first floor, with a yield of 4% to 4.5% post-MCO.
"Commercial, retail and shoplot transactions on Jalan Telawi in the past five years (2013 to 2018) have been generally stable, hovering around RM6 million to RM8 million. Transactions of terraced houses in the same review period were between RM1.5 million and RM2 million and rent was RM5,000 to RM6,000 per month," she says. 
Lou adds that the prices and rents for these properties have more or less remained the same.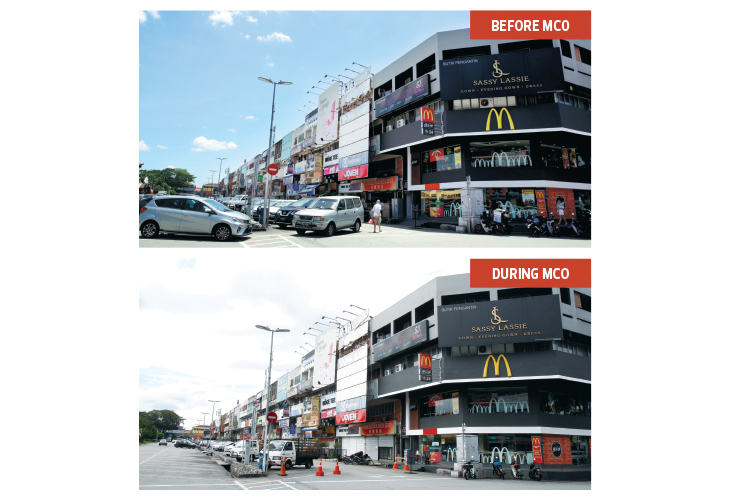 3. SS2, Petaling Jaya
SS2 has all the hallmarks of a successful commercial zone — a wide range of F&B outlets and not enough parking space. It was reportedly first developed in the 1970s by S.E.A Housing Corp Sdn Bhd.
The busiest and largest of the commercial zones there is next to Jalan SS2/55, comprising more than 20 lots of shophouses surrounding SS2 Park and the ­Selera Malam food court, popularly known as Wai Sek Kai (Glutton Lane in Cantonese) by the locals.
SS2 is also known for its durian stalls and morning market as well as the pasar malam on Monday evenings. Aside from food, SS2 offers a myriad of trades and businesses, including convenience stores, banks, clinics, pharmacies, health and wellness centres and bookstores. Many of these businesses have been operating there for decades.
Metro REC Sdn Bhd senior real estate negotiator Alan Wong says the area also caters for the surrounding neighbourhoods, such as SS1, SEA Park, Damansara Jaya and Section 17.
Bound by Jalan SS2/66, Jalan SS2/75, Jalan SS2/24 and Jalan SS2/55, the commercial area comprises 2-, 3- and 3-storey shophouses with a mezzanine floor, and units typically measure 22ft by 70ft, says Wong.
A 3-storey shophouse with a mezzanine floor was transacted last year for RM4 million and rents can hit RM24,000 per month for the entire unit, compared with the RM1.2 million transacted price and rents of RM10,000 to RM12,000 a month in 1995.
Wong says along most streets, ground-floor rents are RM8,000 to RM12,000 per month and upper-floor rents are RM1,200 to RM3,000.  He adds that rents have been holding strong and occupancy is close to 100%.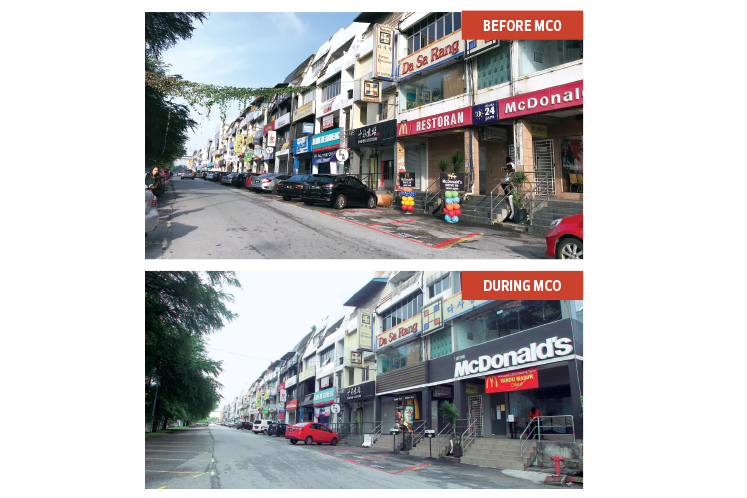 4. SS15, Subang Jaya
It's food galore in SS15, Subang Jaya. The commercial hub is known for its many eateries and bubble milk tea joints as well as institutes of higher learning, including INTI International College, Metropolitan College and ALFA International College.
Subang Jaya was first developed by United Estates Projects Bhd, which was renamed Sime UEP Properties Bhd after Sime Darby Group bought a stake in it in the early 1970s.
Among the busiest roads is Jalan SS15/4D, which sits on the border of SS15. Traffic, as one would expect in a popular spot, is heavy. The 300,000 sq ft SS15 Courtyard shopping centre, owned by Titijaya Asset Sdn Bhd, is located here. Tenants in the mall include Village Grocer, Fei Fan Hotpot, Naughty Nuri's, Anytime Fitness and BookXcess.
The shoplots house businesses such as banks, pharmacies, bakeries, car workshops and eateries. Among them are US Pizza, famous for its Cheese Boat Pizza, and Meeples European Boardgame Café.
Henry Butcher (M) Sdn Bhd (Selangor office) director Desmond Tew says SS15 will remain a popular commercial centre as it serves not only the residents in the area but also people from other parts of Petaling Jaya.
Henry Butcher's transaction records show that a 4-storey intermediate shoplot with a built-up of 5,820 sq ft was sold for RM4.7 million. Another unit, measuring 6,367 sq ft, has a price tag of RM4.3 million.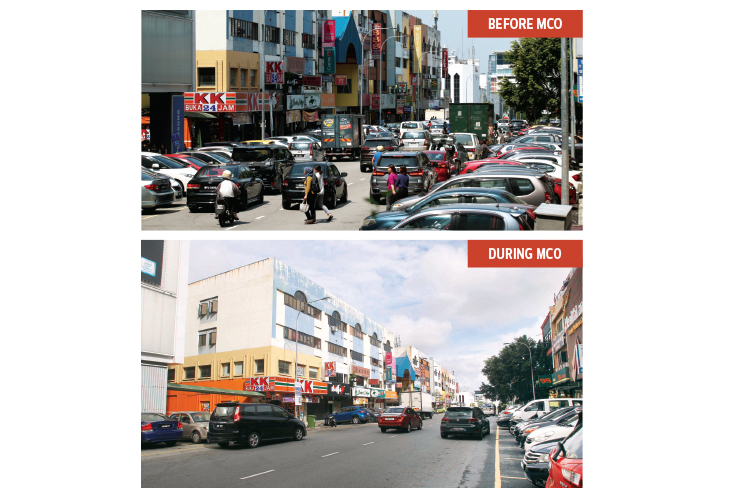 5. Jalan 14/20, Petaling Jaya
Jalan 14/20 is one of the major commercial streets in Petaling Jaya.
One of its landmarks is the Digital Mall, known as a smaller version of Plaza Low Yat, and Jaya Shopping Centre. The latter  sits on the site previously occupied by Jaya Supermarket, which was demolished to make way for the shopping centre.
Those who lived in Petaling Jaya in the 1970s through the 2000s will remember Jaya Supermarket fondly. Considered an icon, it was the place to go to for shopping, food and leisure in the area back then.
Metro Homes Realty Bhd executive director See Kok Loong says there are very few transactions there, with only one shoplot or terraced house sold a year.
According to Metro Homes, shopoffices there are going for between RM3.3 million and RM3.5 million. These are 3-storey shopoffices, each with a land area of 1,870 sq ft and built-up of 5,200 sq ft.
The terraced houses, with a land area of 1,650 sq ft and built-up of 1,300 sq ft each, are going for RM750,000 to RM770,000.
In 2014, more than 600 houseowners in Petaling Jaya, including those in Jalan 14/20, were given the opportunity to convert their land use from residential to limited commercial. However, 100% consensus is required for the approval.
See says the prospects for limited commercial status properties are not great in this area owing to the lack of frontage to main roads, while terraced houses have limited commercial potential because of space and parking issues.