This article first appeared in City & Country, The Edge Malaysia Weekly, on October 5, 2020 - October 11, 2020.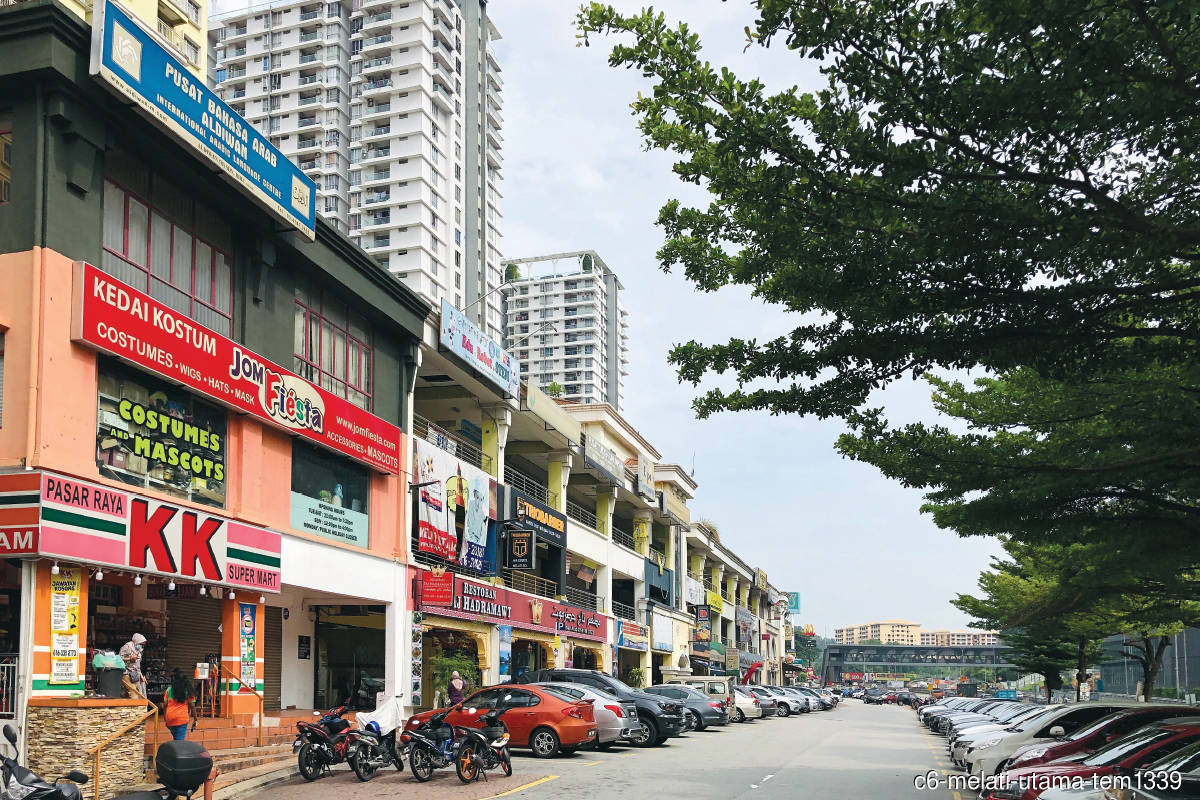 Jalan Melati Utama 4 in Melati Utama, Setapak, Kuala Lumpur is a 400m commercial street developed by Platinum Victory Holdings Sdn Bhd in 2005. The shopoffices there — known as PV1, Platinum Hills — cater for the neighbourhood and surrounding residential areas. Two other residential projects by the developer — PV3, Platinum Hills and PV5, Platinum Hills — were also completed that year, says PPC International Sdn Bhd managing director Datuk Siders Sittampalam.
"Commercial properties in Jalan Melati Utama 4 comprise 38 three- and four-storey shopoffices, occupied by businesses and services such as restaurants, hair salons, pharmacies, clinics, dental clinics, convenience stores, banks and parcel delivery," says Siders.
Outlets include Restoran Qasar Balqis, Ivell Pharmacy, Klinik Daddy, 7-Eleven, Pizza Hut, Burger King, Restoran Taj Hadramawt, Restoran D'M Station, Restoran Mastercook, Restoran Leha Kelfood, Subway, Secret Recipe, Joe Meng Food Trading Sdn Bhd, J&T Express, Bank Simpanan Nasional, ShopSmart!, [email protected] and Hair Moment Studio.
A popular eatery is Restoran Qasar Balqis, which serves a variety of reasonably priced Middle Eastern cuisine. "One of my favourite dishes is chicken mandy. The chicken and rice were cooked in the Taboon (underground oven) for three hours, which makes the chicken succulent and complements the rice," says a regular partron, Kelvin.
Popular dishes there include lentil soup, full lamb mandy, chicken madghout, fried lamb meat, Shakshouka (a dish of eggs poached in a sauce of tomatoes, olive oil, peppers, onion and garlic), Malawah (traditional Yemeni bread), oven-baked fish and grilled fish fillet.
Data from PPC International shows that the ground, first and second-floor units of the 3-storey shopoffices, with average built-ups of 1,237 to 1,313 sq ft, were transacted at RM1.6 million, RM600,000 and RM500,000 respectively in 2019. "Owing to the lack of transaction data, it is hard to work out the rental yield for the shopoffices," says Siders.
As for the nearby high-rise residential properties, the older flats with built-ups of 581 sq ft were transacted at RM180,000 this year while the apartments with built-ups of 921 and 1,056 sq ft were sold at RM325,000 and RM340,000 respectively in 2019 and 2018.  The higher-end condominiums and serviced apartments with built-ups of 1,040 to 1,496 sq ft were transacted at RM470,000 to RM680,000 in 2018 and 2019.
"The monthly rent for the flats is RM800, giving a yield of 5.05% a year; and, for the apartments, it is RM1,200 and RM1,500 a month, yielding 4.11% and 4.74% a year. As for the condominiums and serviced apartments, monthly rent ranges from RM1,500 to RM2,500, translating into annual yields of 3.56% to 4.35%," Siders notes.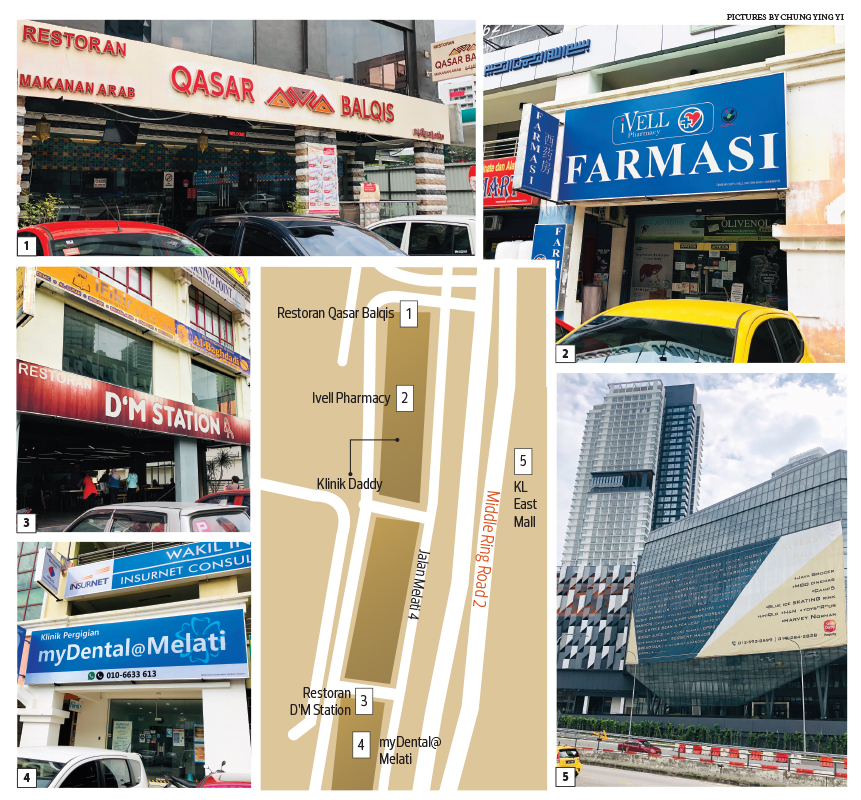 "Landed properties such as the 1 and 2-storey terraced houses with built-ups of 788 to 1,260 sq ft were sold at RM470,000 to RM650,000 last year. Rental rates are from RM1,500 to RM1,900 a month, or RM1.50 to RM2.30 psf, which translates into a yield of 3.26% to 3.69% a year."
Upcoming residential projects in the vicinity include CRSC Property's Residensi Rampai II (to be completed in 2021), Platinum Victory's PV18 Residence (to be completed in 2021) and Binastra Land Sdn Bhd's Sinaran (to be completed in 2022).
Siders says Jalan Melati Utama 4 has developed into a vibrant commercial street over the last 15 years and is easily accessible via major highways such as Middle Ring Road 2 and Duta-Ulu Kelang Expressway. Prominent landmarks in the locality include a Petronas station and McDonald's, Tunku Abdul Rahman University College and the upcoming KL East Mall by Sime Darby Property.
"Jalan Melati Utama 4 is the only commercial street surrounded by condominiums as well as residential houses, which explains its high commercial value. These limited number of shopoffices with a large catchment from the immediate neighbourhood assures Jalan Melati Utama 4 of continued growth in its commercial appeal and value," he concludes.