This article first appeared in City & Country, The Edge Malaysia Weekly, on February 10, 2020 - February 16, 2020.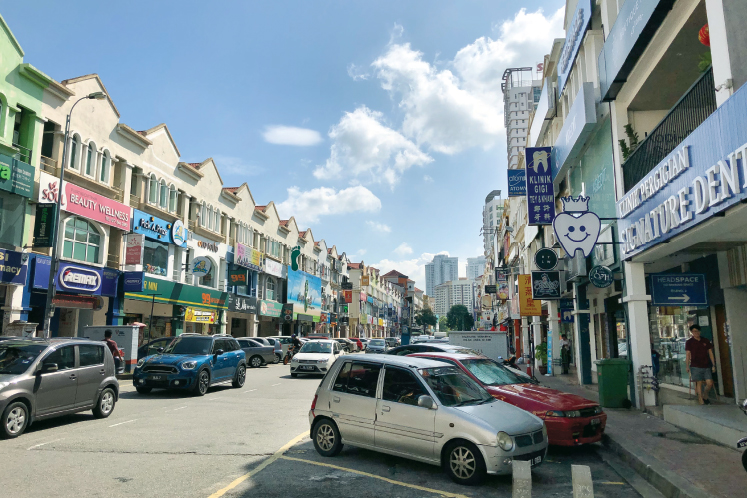 Photo by Chung Ying Yi/The Edge
Click / Tap image to enlarge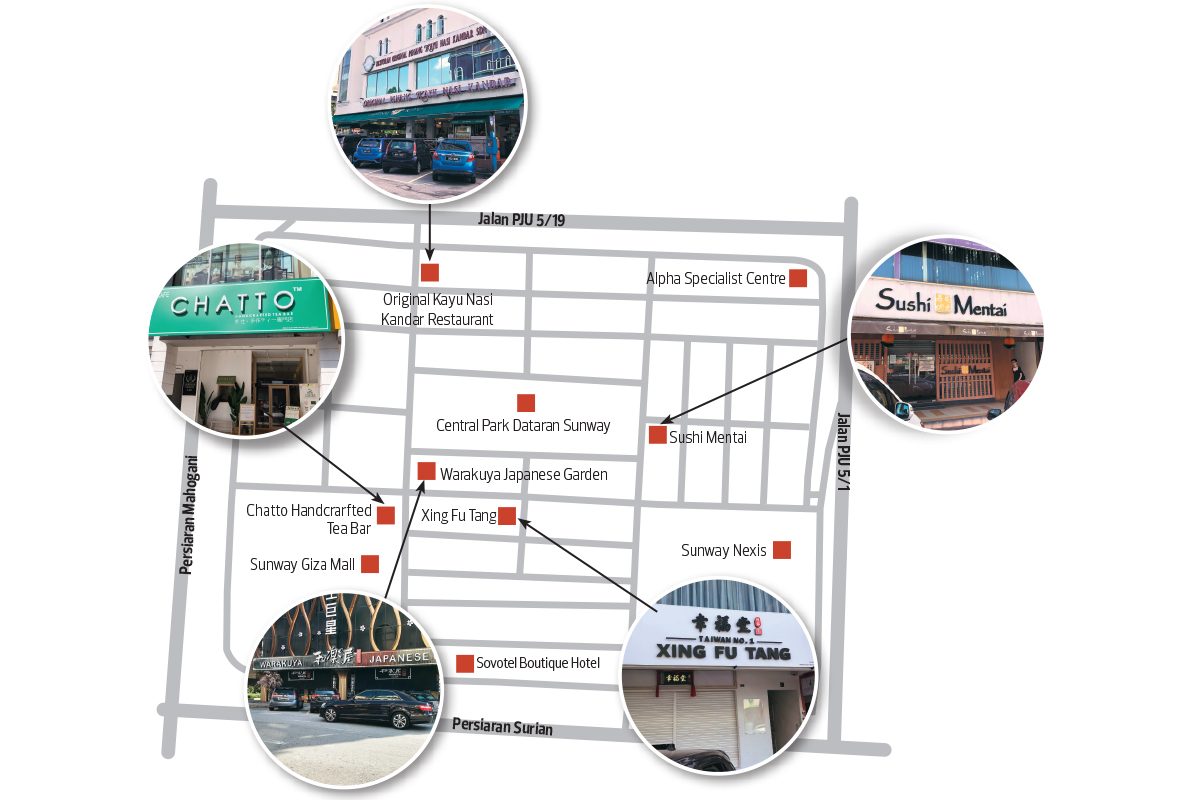 Pictures by Chung Ying Yi/The Edge
The 4,000-acre township of Kota Damansara was a forest reserve and developed in 1992. Solely owned by Perbadanan Kemajuan Negeri Selangor (PKNS), it was later parcelled out for joint development with other developers, mainly Sunway Group, Encorp Bhd, Sunsuria Bhd, Tropicana Corp Bhd (formerly Dijaya Corp Bhd) and Andaman Group.
Dataran Sunway — a commercial centre in Kota Damansara — caters mainly for the M40 group. The area comprises mostly 3- to 4-storey shopoffices, 3-storey retail shops, and small office/home office (SoHo) and office suites in Sunway Nexis.
According to PPC International Sdn Bhd managing director Datuk Siders Sittampalam, the 3- to 4-storey shopoffices have built-ups of 1,650 to 4,797 sq ft. "In 2019, a unit was put up for sale for RM2.7 million to RM3.3 million, or RM570 to RM710 psf. Rental rates range from RM7,500 to RM20,000 a month, giving yields of 2.5% to 3.4% a year," says Siders.
"As for properties in Sunway Nexis, the SoHo and office suites, which have built-ups of 850 to 1,980 sq ft, were sold from RM700,000 in 2018 and 2019. The retail shops, with built-ups of 4,133 to 8,718 sq ft, were sold from RM4 million."
Rental rates range from RM2.20 to RM3.40 psf a month, translating into yields of 2.5% to 3.4% a year.
Siders also notes that the residential properties near Dataran Sunway, with an average built-up of 1,600 sq ft, were transacted for RM330 to RM1,000 psf in 2018 and 2019, depending on the type of properties and location. "Rental rates are from RM1,200 to RM6,500 a month, yielding 2.7% to 4.7% a year."
In terms of food options, Original Kayu Nasi Kandar Restaurant is a crowd favourite. The mamak joint is well known for its Curry Fish Head, Sambal Prawn, Nasi Kandar and Roti Tisu.
"My friends and I always order the Nasi Kandar, along with side dishes such as fried chicken, cubed beef, fish roe and fried prawns. A mixture of the curry sauce is poured on the rice, which enhances the taste of the dish," says Steven, 23, who often hangs out in the area.
Meanwhile, Warakuya Japanese Garden, which is only three minutes' walk from Original Kayu Nasi Kandar Restaurant, serves a wide range of Japanese food including sushi rolls, bento box sets, udon and ramen, as well as side dishes. The portions are generous and the food offers value for money.
For those who crave snacks, TK Bakery, which is four minutes' walk from Warakuya Japanese Garden, is a go-to bakery. Formerly known as Tong Kee Brothers Confectionery, it was founded in 1970 by the late Hoong Wah, the 72nd generation of Confucius, according to its official website.
TK Bakery has retained traditional skills and techniques in its baking process, aspiring to uphold and pass on the rich culture of the Chinese from one generation to another.
The bakery offers an assortment of freshly baked pastries such as red bean/coconut buns, kaya puffs, egg tarts, chicken pie, swiss rolls, sponge cakes, siew bao (Chinese baked buns with char siew filling) and lo po buns (a traditional Cantonese pastry).
Other notable landmarks in the area include Royaltea, The Hunter, Chatto Handcrafted Tea Bar, Xing Fu Tang, Sushi Mentai, Hakka Rang Restaurant, Steam King Seafood Restaurant, Sunway Giza Mall, Sovotel Boutique Hotel and Superstar Family KTV.
A proposed mixed development by Sunway Bhd and PKNS is the only upcoming project in the vicinity. Due for completion by 2025, the RM544 million development will comprise serviced apartments and lifestyle retail units on a 9.5-acre leasehold parcel.
The outlook for Dataran Sunway appears positive. Says Siders: "Property values in the area will appreciate in the long term, as it is located in the lively Kota Damansara and would be attractive to a large population, especially millennials."
The area is easily accessible via major highways such as Sprint Expressway, New Klang Valley Expressway, Damansara-Puchong Expressway and Penchala Link. It is also close to the Sungai Buloh-Kajang MRT station.