This article first appeared in City & Country, The Edge Malaysia Weekly, on December 30, 2019 - January 05, 2020.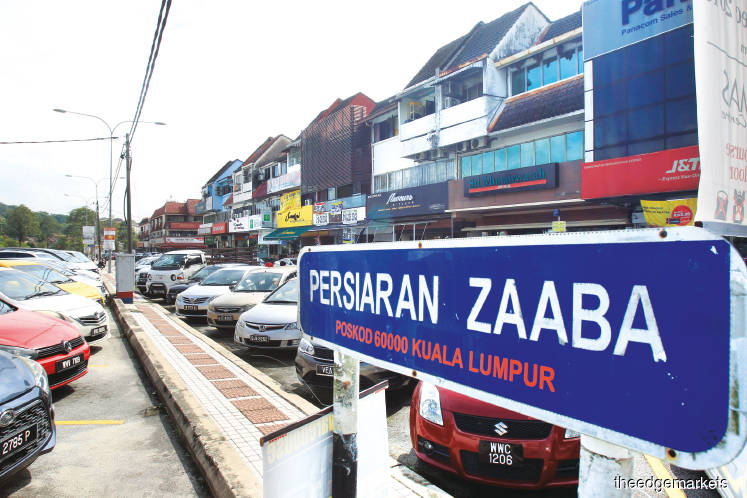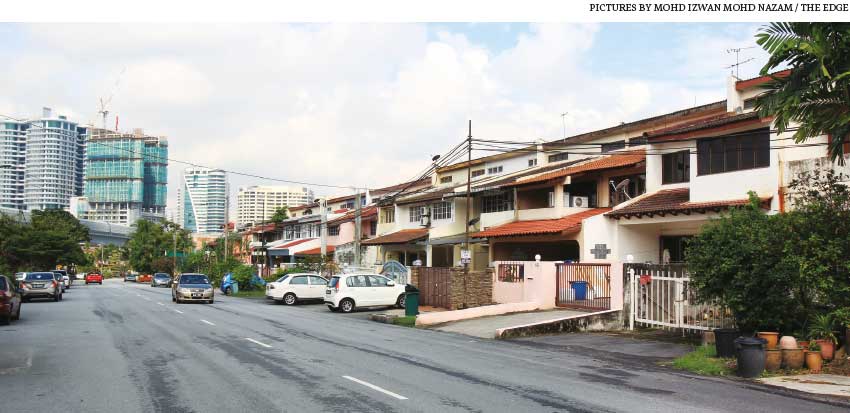 Residential properties in Persiaran Zaaba include 2-storey terraced houses, semi-detached homes and bungalows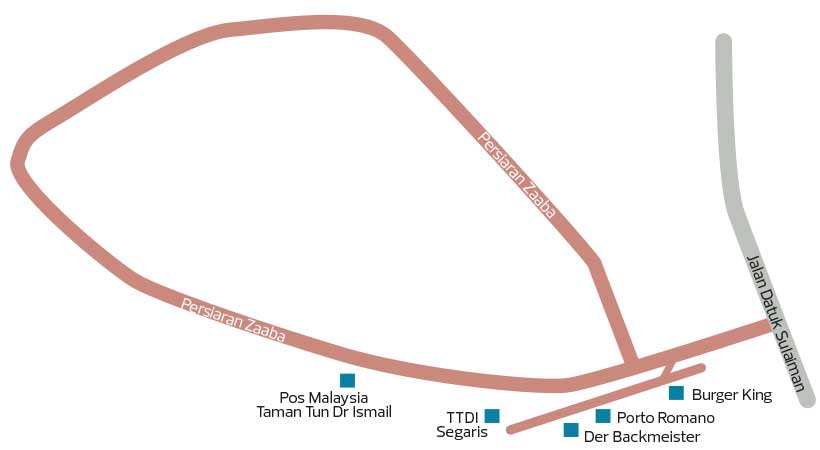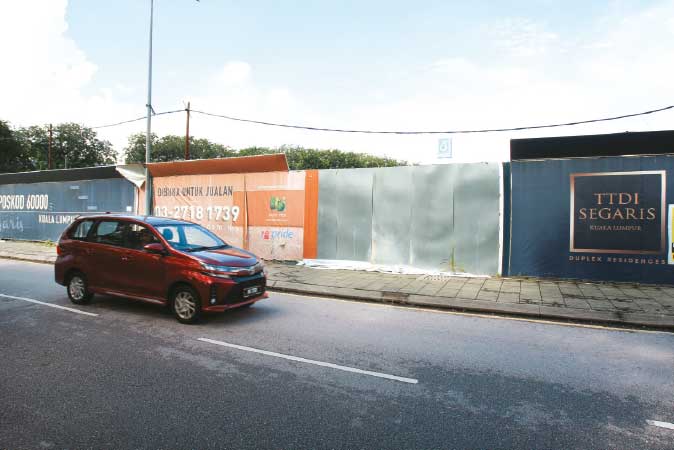 Naza TTDI may redevelop TTDI Segaris with a new direction
Well-known landmarks in the street include Der Backmeister (TTDI), Burger King @ TTDI and Porto Romano
Many areas in Taman Tun Dr Ismail (TTDI) bear the name of Zaaba, such as Persiaran Zaaba, Lorong Zaaba, Taman Zaaba and Lengkok Zaaba. There is even a Zaaba basketball court.
According to Kuala Lumpur StreetNames: A guide to their meanings and histories by Mariana Isa and Maganjeet Kaur, the name "Zaaba" comes from educationist, writer and expert on the Malay language Zainal Abidin Ahmad (1895-1973), who was fondly known as Za'aba.
He published several books on Malay grammar, such as Ilmu Bahasa Melayu in 1926 and a set of three books in the Pelita Bahasa Melayu series in 1940, 1946 and 1949. He also wrote a number of non-grammar-related books and stories for newspapers and magazines.
After World War II, Za'aba became active in politics and was a founding member of Persatuan Melayu Selangor (Selangor Malay Association). He was the chairman of the organising committee of the first Malay Congress, held in March 1946, which saw the birth of the United Malays National Organisation (Umno).
Persiaran Zaaba, a street located off Jalan Datuk Sulaiman, is a loop lined with shops and residential properties, including 2-storey terraced houses, semi-detached homes and bungalows.
Well-known landmarks there are Burger King @ TTDI, Porto Romano, Der Backmeister (TTDI), Sweet Mill Frozen Food Bakery Products and Pos Malaysia Taman Tun Dr Ismail.
The street is relatively quiet compared with the rest of TTDI, possibly due to the type of shops it has. Nevertheless, it shares the same problem as other areas in the bustling township — inadequate parking spaces.
When I wanted to visit the shops along Persiaran Zaaba recently, I could not find any available parking space on the street and many cars were double-parked. Thankfully, there was an open-air carpark nearby — at the intersection of Jalan Tun Mohd Fuad 2, Jalan Tun Mohd Fuad 3 and Jalan Tun Mohd Fuad 4 — with a small fee required to park there.
While TTDI is considered an established area, there have been new developments in the township in the past few years. A planned project was TTDI Segaris, located close to the shops in Persiaran Zaaba. Dubbed the first duplex residences in TTDI, the 1.01-acre leasehold development was set to have a 28-storey tower with 185 units (built-ups: 721 to 1,464 sq ft), of which 153 would be duplexes.
A joint venture between Naza TTDI Sdn Bhd and Prasarana Malaysia Bhd, TTDI Segaris has seen its launch postponed. There was no sign of ongoing construction works when City & Country visited the area recently.
A spokesman for Naza TTDI tells City & Country that the project is being relooked into as it is not commercially viable to proceed due to poor market response. "However, after the replanning exercise, there is a possibility for Naza TTDI to redevelop the project with a new direction that will benefit all stakeholders and investors."
According to data provided by CCO & Associates (KL) Sdn Bhd executive director Chan Wai Seen, there were two transactions involving 3-storey shops in Persiaran Zaaba in the past three years. The shops have a lot size of 1,875 sq ft each and one was sold for RM4.9 million in 2017 and the other for RM4.1 million this year.
The current asking price for these shops is between RM4.6 million and RM4.85 million.
Meanwhile, the asking rent is RM8,000 to RM11,000 for ground-floor units and RM2,700 to RM2,850 for second-floor units. Recent rental data reveals that tenants are paying RM8,000 per month for ground-floor units while those on the first and second floors are paying RM3,500 and RM3,000 per month respectively.
For residential properties, 2-storey terraced houses (lot size: 1,800 sq ft) were sold at RM1.25 million to RM1.61 million in 2017 and 2018. During the same period, semidees (lot size: 3,600 sq ft) were going for RM2.35 million to RM2.65 million.
"This is an established and sought-after area. The prospect is good in the medium to long term. Currently, we see the market stabilising. It is definitely a good area to invest in if the investors are ready to hold the property for the medium to long term," says Chan.