This article first appeared in City & Country, The Edge Malaysia Weekly, on September 14, 2020 - September 20, 2020.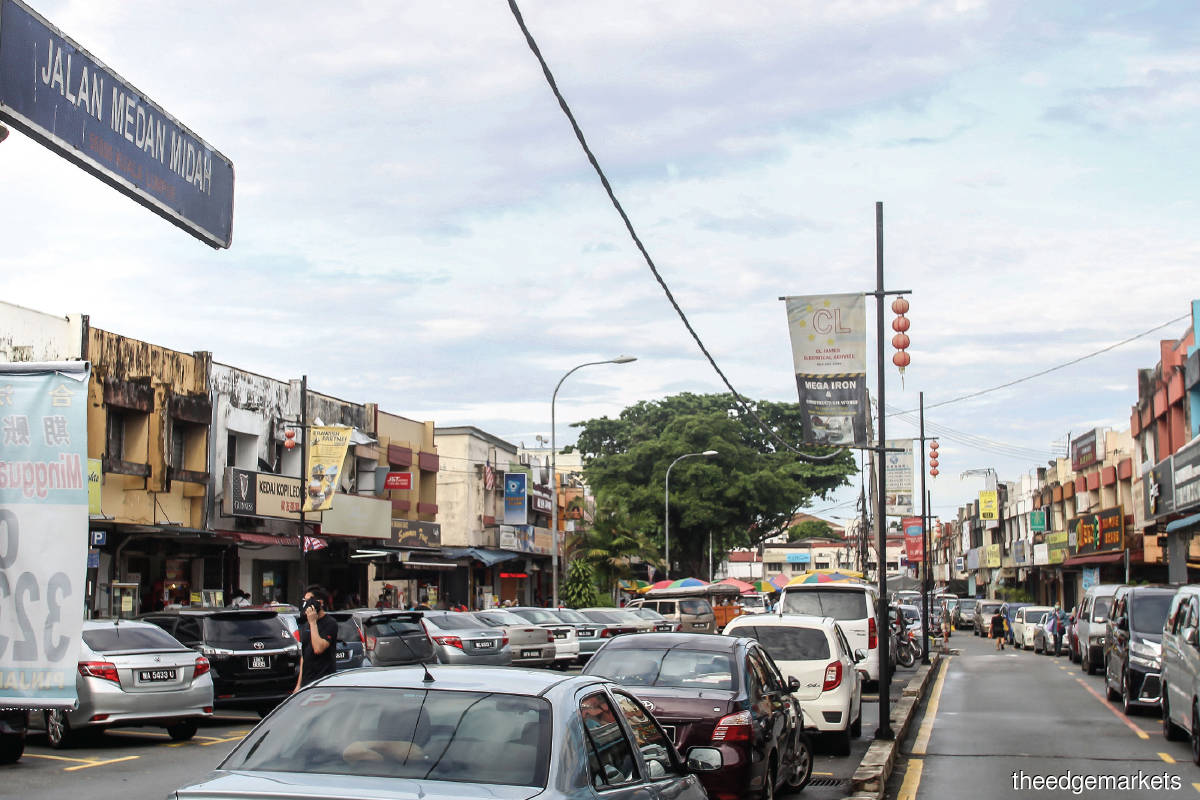 Taman Midah is among the oldest and most populated housing estates in Kuala Lumpur. As it was developed by Bolton Bhd (now known as Symphony Life Bhd), it is also known as Bolton Garden among the older generation.
Lilian has been living in the neighourhood since 1970, when her family moved into a 1-storey corner terraced house that her father bought for around RM18,000. She stayed there until she married and moved out — to another house within the same taman. The 68-year-old housewife said until the 1990s, only landed properties were built in the housing estate.
An area adjacent to Taman Midah was occupied by retired army personnel who were deployed to the Congo in Africa in the early 1960s, in the first peacekeeping mission undertaken by the United Nations. That area was formerly known as Kampung Konggo or Congo Village, but the former soldiers and their families have since been relocated.
One of the main streets in Taman Midah is Jalan Medan Midah, which is lined with 2- to 3-storey shopoffices that offer various services and products. Among them are grocers, eateries, a bakery, and a stationary and hardware shop.
An open morning market operates along one stretch of the street and a small alley perpendicular to it. The two-way street is just a stone's throw away from Tesco Extra Cheras.
"When I first moved here, the morning market was already operating in Jalan Medan Midah, but back then, there were only a handful of vendors and two rows of shophouses," says Lilian.
Like other housing estates, Taman Midah has expanded over the years and more shophouses have come up near Jalan Medan Midah, turning it into a little commercial zone.
Every morning, crowds throng the morning market to shop for fresh produce or go for their breakfast at the kopitiams and eateries nearby, causing traffic congestion in the surrounding streets. But the traffic improves slightly in the afternoon after the vendors have packed up and called it a day.
The street is also popular for its wide variety of food offerings, among them, chap fan or mixed rice, bak kut teh, cafes that serve western food and kopitiams that offer local favourites. Most of these eateries cater for the lunch and dinner crowd.
Some eateries only open in the evening, such as BiG Lava Burgers, renowned for its cheese "molten" lava burgers, which has been dubbed a "must try" in the Klang Valley by many netizens.
On Saturday evenings, a pasar malam operates along Jalan Medan Midah and part of Jalan Midah 1, which means more traffic congestion.
Metro Homes Realty Bhd executive director See Kok Loong says 2-storey shopoffices in Jalan Medan Midah have been transacted for around RM2 million. The units have a land size of about 1,500 sq ft (20ft by 75ft) and a built-up of 2,700 sq ft.
"The rental for the ground floor unit is RM3,800 to RM4,000 per month, while a first-floor office is about RM1,200 per month."
See says the prospects for the street are stable. "Most shophouses are tenanted and the tenants have already been there for many years," he notes.