This article first appeared in City & Country, The Edge Malaysia Weekly, on February 15, 2021 - February 21, 2021.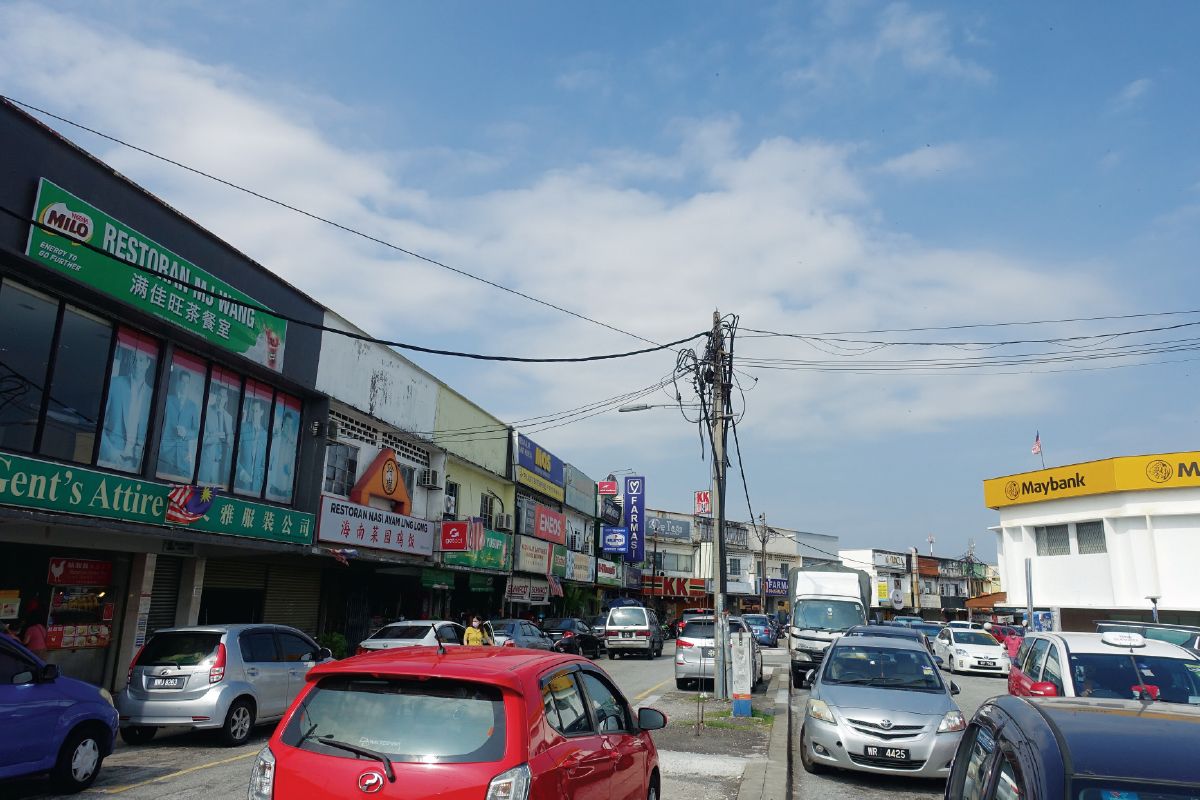 My earliest memory of Sea Park, or Seksyen 21, in Petaling Jaya all those years ago is the novelty of having nasi lemak at night in a back alley. Bumbung Nasi Lemak is still a popular late-night supper spot whose business extends from the five-foot way of corner shop Restoran Sun Fatt Kee to the entire length of the alleyway, which would be lined with plastic tables and chairs by dusk and ready for its patrons that keep coming back for the purveyor's staples — nasi lemak and Indomie ayam.
In addition to Bumbung Nasi Lemak, the commercial area in Sea Park — bounded by Jalan 21/1, Jalan 21/21, Jalan 21/22 and Jalan 21/11, and on Jalan 21/12 — is home to a vast array of rave-worthy eats, many of which have become popular over the years.
They include Thong Kee Sea Park, which is popular for its fragrant Hainan tea and breakfast; Aunty Christina's Sarawak Laksa stall in Restaurant Sea Park; myBurgerLab Seapark — the homegrown brand's first shop; the curry mee stall at Restaurant Sun Fatt Kee; Aik Prawn Mee & Asam Laksa stall outside the wet market; Soong Kee Beef Noodles; Sunrise Roast Duck; Restoran Soo Kee; Hasan's Rojak & Cendol; The Porki Society; and Boran Thai.
Being the immediate commercial centre for residents of Sea Park whose neighbouring housing areas include Taman Paramount, SS2 and Kampung Tunku, the place is more often than not a bustling blend of vehicular and pedestrian traffic. Roads in the area are prone to congestion.
According to CCO & Associates (KL) Sdn Bhd director Chan Wai Seen, Sea Park is one of the more established commercial areas in Petaling Jaya and has been actively serving the needs of its surrounding population. "This commercial area will continue to be a key commercial centre in this neighbourhood," he says.
The Sea Park Wet Market has been around for decades and is the go-to place for locals looking for fresh produce, poultry, fish, meat, dry goods and sundries. The area is also home to many other businesses and services, including pharmacies such as Caring and Guardian, banks such as Public Bank, Maybank and Affin Bank, as well as convenience stores 7-Eleven and 99 Speedmart, notes Chan.
Developed by SEA Housing Corp Sdn Bhd, the 2- and 3-storey shops have built-ups of 1,540 to 1,650 sq ft and are priced from RM2 million to RM2.75 million in the market, according to  Chan. "Their property values have remained stable," he adds. 
He notes that a 2-storey intermediate shop measuring 1,650 sq ft on Jalan 21/12 was transacted at RM2 million last May, whereas a 1,540 sq ft shop on Jalan 21/11b was transacted at RM2.05 million in January last year.
Meanwhile, the occupancy rate is about 90%, with rents ranging from RM4,200 to RM4,800 per month for units on the ground floor and RM1,700 to RM2,000 per month for units on the first floor.
"The values will continue to hold steady in the medium to long term, largely attributed to its strategic location," Chan says.
Residential properties in the immediate vicinity include 1- and 2-storey terraced houses, 2-storey detached houses and apartments. According to Chan, the prices of 1-storey terraced houses measuring 20ft by 70ft in the neighbourhood range from RM500,000 to RM600,000, while 2-storey terraced units measuring 22ft by 75ft are going for RM810,000 to RM860,000. Two-storey detached houses with built-ups of 4,500 to 5,050 sq ft are priced from RM1.85 million to RM2.15 million,  and walk-up apartments, from RM325,000 to RM410,000.