This article first appeared in City & Country, The Edge Malaysia Weekly, on December 14, 2020 - December 20, 2020.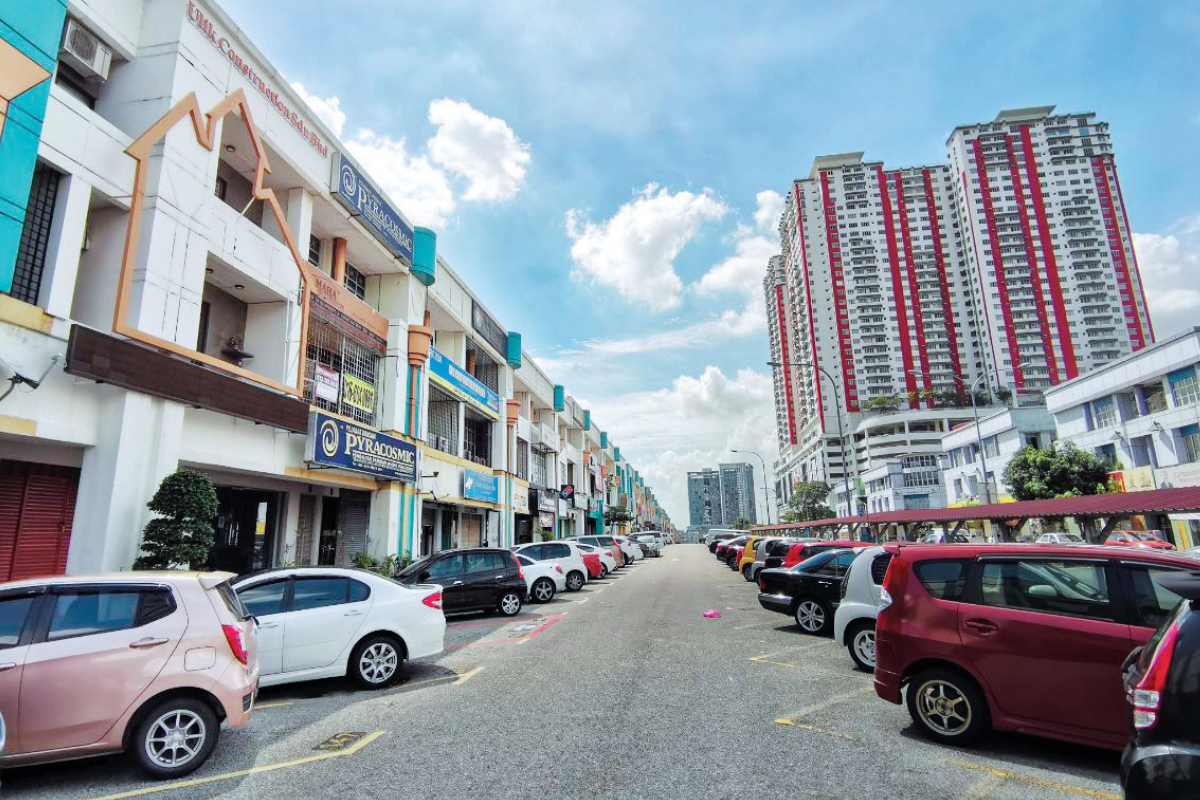 Before the Covid-19 outbreak, Ronith was a familiar figure in Jalan USJ 21/10, a main road linked to Persiaran Kewajipan in Subang Jaya. He would travel all the way from Jenjarom, where he lives, to dine at Restaurant Hoong Foong Dim Sum, which was always packed.
"I am a big fan of dim sum and, after trying a few shops around Klang, Shah Alam and Subang, I found Hoong Foong's dim sum to be the best. The ingredients they use are really fresh and juicy. The pastries are always warm, crispy and flaky, and they melt in the mouth," he says.
He missed the dim sum sorely during the Movement Control Order (MCO) period, as there was no delivery service to his area. So, when the Recovery MCO was announced, he rushed there immediately to get his dim sum fix.
"Before the pandemic, the area had quite a lot of cars during the weekends. While many people visited Hoong Foong, there was also a crowd at Main Place, which is across the road. When I was there during the RMCO, I noticed that there was less traffic and there were fewer people. I suppose some people were still hesitant to come out," says Ronith.
Although Selangor is still under the Conditional MCO, he still manages to get his dim sum fix occasionally, as he drops by on his way to the office.
Main Place comprises a retail podium (Main Place Mall) and four blocks of serviced apartments (Main Place Residences).
Brands such as Nichii, Uniqlo, BarBQ Plaza, Sushi Zanmai, Daiso Japan, Celebrity Fitness, Caring Pharmacy and Jaya Grocer can be found in the mall.
Main Place was an abandoned project that was revived by Sumbangan Lagenda Sdn Bhd, a subsidiary of Bina Puri Holdings Bhd. The USJ 21 light rail transit (LRT) station is a short distance away.
Small roads lead off the main road, including the one that Hoong Foong is on. Also named Jalan USJ 21/10, it is home to convenience shops, F&B outlets, hair salons, tuition centres, 99 Speedmart and clinics.
Transaction records provided by Metro Homes Realty Bhd show that 3-storey shop­offices with a built-up of 5,500 sq ft were sold for RM1.8 million to RM2.5 million in 2018 and 2019. Meanwhile, monthly rents were RM3,300 for a ground floor unit and RM1,500 and RM1,200 for the first and second floors respectively.
Metro Homes Realty Bhd director See Kok Loong notes that prices have almost doubled since 2010, when they used to be RM1 million to RM1.2 million.
He says the street has average prospects, as the main elements — Main Place (completed in 2014) and the LRT station (completed in 2016) — are fully developed.
"Compared with USJ 10 Taipan Business Centre and USJ 9, the commercial area around Jalan USJ 21/10 is less attractive, as the location is not as strategic as the other two places. Moreover, Jalan USJ 21/10 is at the end of the USJ development and is off the Damansara-Puchong Expressway (LDP), and is not easy for first-time visitors to locate. Once they make a wrong turn, they will end up on the LDP, which will lead them to either Shah Alam or Puchong."