This article first appeared in City & Country, The Edge Malaysia Weekly, on April 12, 2021 - April 18, 2021.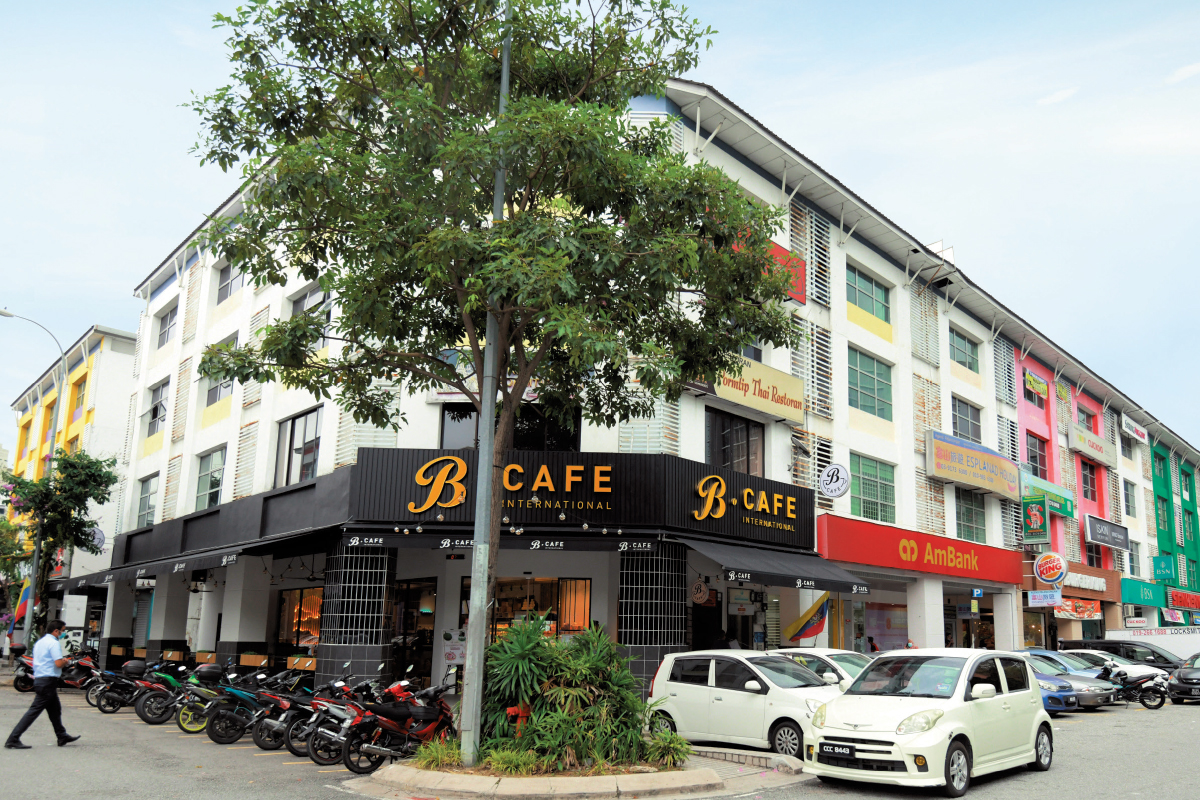 One of the earliest commercial hubs in the Bandar Sri Permaisuri township is Dataran Dwitasik, which comprises more than 120 shop offices. Developed by Dwitasik Sdn Bhd and launched in the early 2000s, it is now a bustling commercial area with many eateries and businesses offering various services.
Bandar Sri Permaisuri is directly linked to the East-West Link Expressway, and Dataran Dwitasik will be the first commercial hub that motorists see when they exit the expressway and drive into Jalan Sri Permaisuri. The first shops they will come across are Original Penang Kayu Nasi Kandar as well as 'Q' Bistro.
The area is a food haven, with eateries such as Burger King, Domino's, KFC and Secret Recipe. There are also convenience stores such as Family Mart and 7-Eleven as well as other businesses such as Senheng Electric, RHB Bank and Mail Boxes Etc.
The three roads that cut across Dataran Dwitasik are Jalan Dwitasik, Jalan Dwitasik 1 and Jalan Dwitasik 2. "Dwitasik" literally means "two lakes", and refers to the two lakes in the township. Formerly tin mining pools, they have been conserved as  stormwater catchment and recreational areas. The lakes and surrouding parkland are popular with residents in the surrounding areas.
Enoch, who lives in neighbouring Taman Tenaga, says the development of Bandar Sri Permaisuri and Jalan Sri Permaisuri has shortened the journey from Petaling Jaya.  Dataran Dwitasik, he adds,  has brought convenience to residents in the area.
"In the 1990s, before Jalan Sri Permaisuri was opened up for traffic, whenever my dad came home from Petaling Jaya via the East-West Link Expressway, he had to take a longer way via Jalan Jujur and Jalan Yaacob Latif in Bandar Tun Razak. Now, Jalan Sri Permaisuri has connected the highway to Taman Tenaga," he says.
"Dataran Dwitasik is a very busy commercial hub. Diners start coming in the evenings for dinner, and the crowd continues through supper, as there are mamak shops and convenience stores. The whole area has become more bustling with the recent opening of commercial hub Kompleks Q Permaisuri on Jalan Sri Permaisuri."
As with most commercial areas in Kuala Lumpur, finding street parking in Dataran Dwitasik can be an uphill task and double parking is the norm.
Klinik Primer PPUKM Cheras is located at office tower Plaza Dwitasik, an office development diagonally across from Dataran Dwitasik on Jalan Tasik Permaisuri 1. The government clinic has brought more traffic and cars into the area.
While there are multi-storey parking facilities at Kompleks Q Permaisuri and Plaza Dwitasik, they are still insufficient as the office crowd and visitors to the clinic take up much of the space.  
CCO & Associates (KL) Sdn Bhd director Chan Wai Seen notes Dataran Dwitasik is an active suburban commercial area serving a large population in Bandar Sri Permaisuri and Bandar Tun Razak.
"It will continue to be a major commercial hub in this locality, offering shops and services such as banking and F&B outlets. The increasing population, owing to the completion of several residential projects, augurs well for the areas's commercial development. Generally, positive prospects are seen for the shops here," he says.
Past transactions in the area show that several  3-storey shopoffices were sold at between RM2.2 million and RM2.5 million in 2016 and RM2.4 million to RM2.6 million in 2020, he says. 
Meanwhile, prices of the 4-storey shopoffices have been hovering between RM3 million and RM3.5 million in the past five years.
"In the short term, we foresee the prices and rentals of the shopoffices to remain stable, attributed largely to the negative impact from Covid-19. Rental rates and market prices may improve in the medium term when the economy and market sentiment improve," he observes.