This article first appeared in City & Country, The Edge Malaysia Weekly, on November 2, 2020 - November 08, 2020.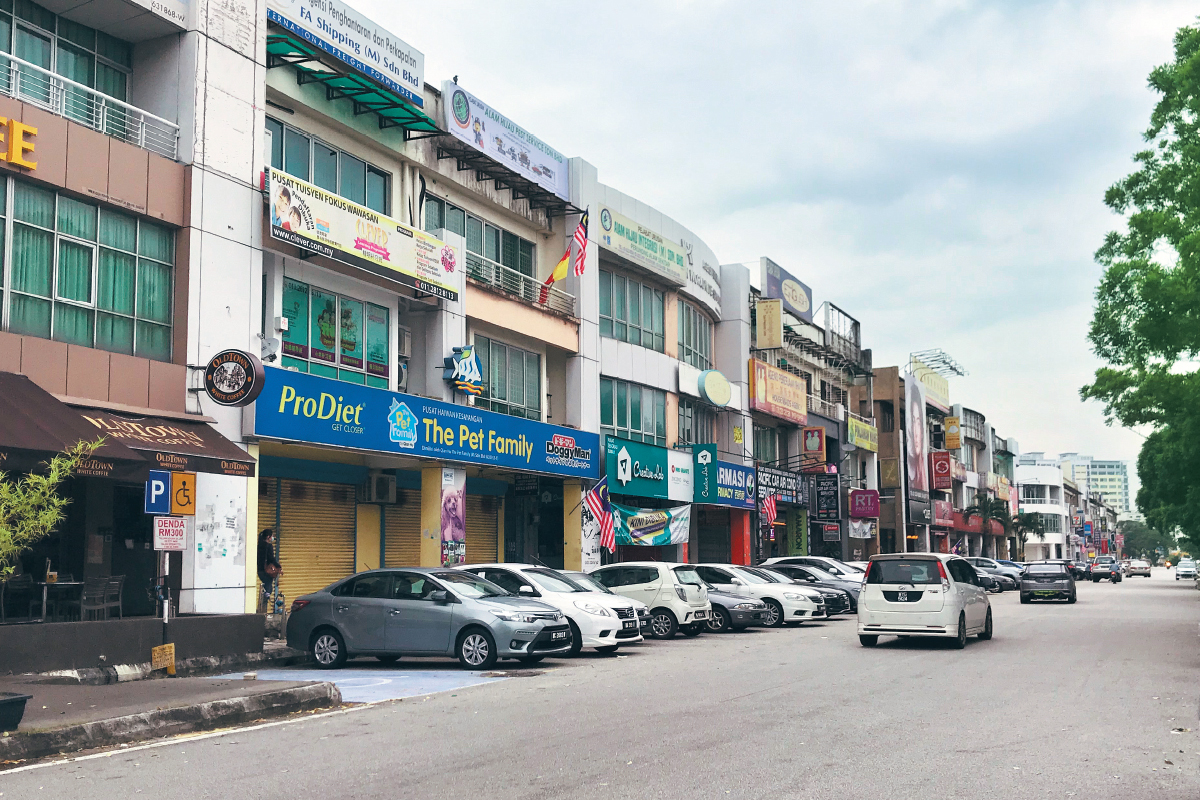 When asked about the best place for dim sum, Fong Yi Ling's immediate answer is BT Dim Sum House along Jalan Batu Nilam 5, Bukit Tinggi, Klang.
"My family and I go there every other week; sometimes once a week. To me, it is the best dim sum shop. Everything is prepared fresh and the taste is flavourful," she says.
Arnan, meanwhile, recommends Moonlight Cake House, a café and bakery along Lorong Batu Nilam 4B. This street continues from Jalan Batu Nilam 5.
"The ambience is good and the food is excellent. Most importantly, their cakes, bread, and tarts are the best. I always go there to buy these items. The café is almost always full," he says.
Jalan Batu Nilam 5 and Lorong Batu Nilam 4B are part of a commercial centre in Bukit Tinggi. Across the road from Jalan Batu Nilam 5 is Giant Hypermarket. Other businesses here include convenience stores, car workshops, pharmacies, bakeries, and other F&B outlets.
The commercial area is always bustling with traffic and people who go there for a meal or to buy their daily necessities.
"Those shops are very convenient for my family and I, as we live close by. The best part is the variety of good food available there," says Fong.
According to Metro Homes Realty Bhd director See Kok Loong, Bukit Tinggi is an integrated and modern township developed by WCT Holdings Bhd with a gross development value of RM5 billion. It offers a wide range of facilities and amenities such as hypermarkets (Tesco and Giant), a hotel (Première Hotel), banks, recreational parks, schools, clinics, and a shopping mall (AEON Bukit Tinggi).
The township comprises three major development areas — Bukit Tinggi 1 (BT1), Bukit Tinggi 2 (BT2) and Bukit Tinggi 3 (also known as Klang Parklands). They comprise various types of houses such as 2-storey terraced and semi-detached homes, bungalows, and apartments.
Transaction records provided by See show that between 2018 and 2019, the first and second floors of a shopoffice along Lorong Batu Nilam 4B — with the same floor area of 1,525 sq ft — were transacted for RM500,000 and RM310,000 respectively. In 2015, a 1,450 sq ft ground-floor shopoffice was sold for RM1.1 million.
Along Jalan Batu Nilam 5, the ground floors of shopoffices with a floor area of 1,450 sq ft were sold for RM1.1 million to RM1.22 million in 2019 and 2020.
In 2019, the transacted value for the first and second floors of one of the units was RM310,000 and RM220,000 respectively.
Rental is RM3,500 to RM4,000 for the ground floor, RM1,300 to RM1,500 for the first floor and RM1,000 for the second floor.
See says that prospects for the area are ­average as there is an oversupply of shop­offices. "The rental yield is low. Only certain rows of shopoffices such as the ones along Lorong Batu Nilam 4B and Jalan Batu Nilam 5 get good returns, as banks and chain stores like Mr DIY and Old Town White Coffee occupy the spaces."