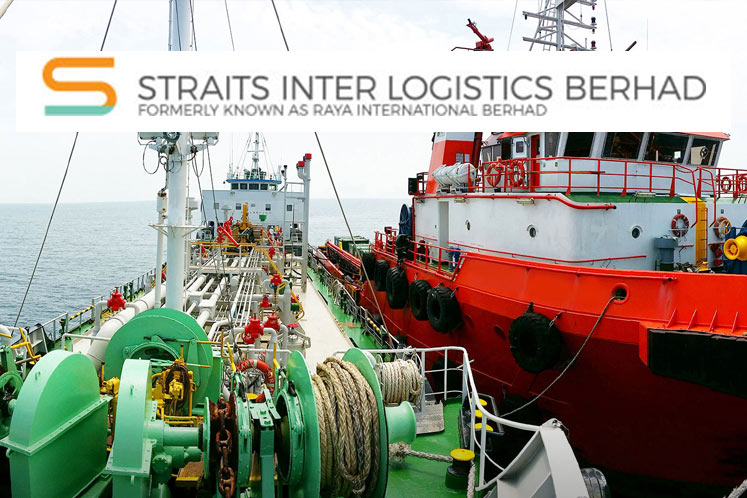 KUALA LUMPUR (June 9): Straits Inter Logistics Bhd's (SILB) Singaporean subsidiary Straits Marine Services Pte Ltd (SMS) has entered into a one-year collaboration agreement with Ecom Solution Pte Ltd to offer vessel disinfecting and sanitisation services to ship operators in Malaysian and Singaporean ports.
According to the group's bourse filing, Ecom Solution is a provider of disinfection and sanitation services for homes and commercial buildings whose trained and professional disinfection team operates in line with the guidelines of Singapore's National Environment Agency.
"In the wake of the Covid-19 pandemic, this collaboration will provide a good business opportunity for Straits Group to cater to the enhanced disinfecting and sanitisation demand for the maritime industry in both Singapore and Malaysia.
"Straits Group can tap into its existing customers and suppliers base and recommend them to use the services.
"Barring any unforeseen circumstances, the collaboration between SMS and Ecom will provide a new source of revenue to SMS and Straits Group," SILB said on the collaboration agreement's rationale.
Under the agreement, Ecom will deliver its ship disinfection and sanitisation services exclusively via SMS, refer any potential customers to SMS and obtain all the necessary licences, permits and approvals needed.
Meanwhile, SMS will promote the new services to its customers in both Malaysia and Singapore, while helping Ecom to liaise with customers so the latter can discharge its services.
Shares in SILB were up 10% or two sen at 22 sen at noon market close, giving it a value of RM143.15 million.