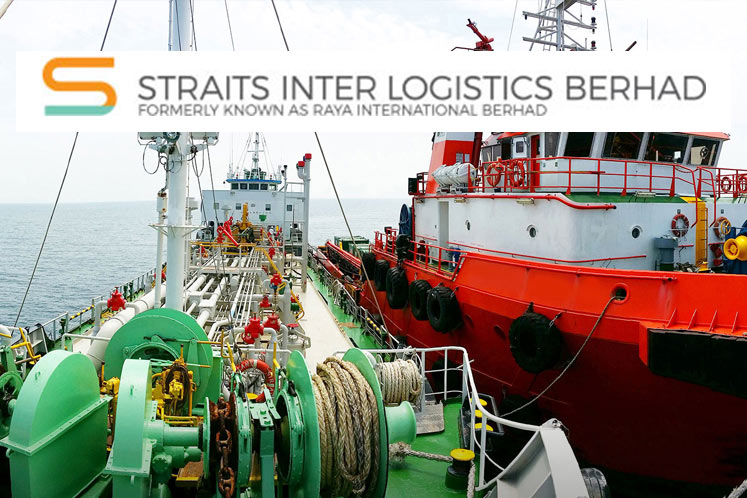 KUALA LUMPUR (May 21): Straits Inter Logistics Bhd will continue to expand its oil trading and bunkering business by increasing its deliverable tonnage capacities through the acquisition of new vessels or chartering third parties' vessels as well as broadening its geographical coverage.
Its group managing director Datuk Seri Ho Kam Choy He also said the group's strategy to expand its product line beyond its bunkering of Marine Gas Oil (MGO) into the Marine Fuel Oil (MFO) market has opened up a new customer base of international container ships in the maritime transportation industry.
"It has opened up business opportunity and [is] widening the market base as the size of the MFO market is generally much larger than the MGO market," he said in the group's Annual Report 2019 filing with Bursa Malaysia.
Ho noted the signing of Bunkering Services Agreement with Lumut Maritime Terminal Sdn Bhd and Bintulu Port Sdn Bhd has enabled the group to establish its base in the bunkering business in Lumut and Bintulu and subsequently further enlarged its bunkering market reach in Malaysia.
The signing of Operation and Facility Management Agreement with Labuan Port Authority for Labuan Liberty Port has enabled the group to embark into the port operation and management services sector, he said.
"With this new undertaking, the group is seeking to diversify its business into port management services and it is expected that the said venture will enhance the group's future revenue and earnings.
"Notwithstanding the many positive developments that have taken place, Straits is cognisant of the business headwinds moving into 2020 arising from the negative economic impact of the Covid-19 pandemic," said Ho. 
This pandemic has created a major disruption in the world's value and supply chain and slowed down the movement of ships globally.
With this in mind, the group, he said, has put in place numerous measures to ensure its business is carried out on a competitive level and effective costs control is being implemented.
"As the group's business is mainly in the defensive maritime transportation industry, we maintain a stable and cautious outlook for the group's businesses for 2020," he added.
Straits is one of the largest licensed bunker operators in Malaysia and is currently operating from 14 ports in both Peninsular and East Malaysia servicing its numerous customers in both the maritime transportation and O&G industries.