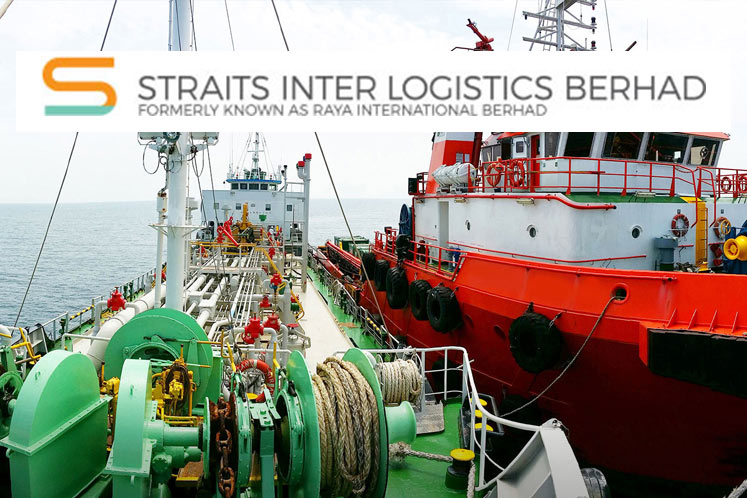 KUALA LUMPUR (April 30): Oil trading and bunkering operator Straits Inter Logistics Bhd has terminated the ships management agreement (SMA) executed between its unit Selatan Bunker (M) Sdn Bhd with Skips Marine Services Pte Ltd on Jan 21 this year.
"Both parties have mutually agreed to terminate the SMA by way of three months' written notice as provided for in the agreement," it said in a filing with Bursa Malaysia.
The reason given was Straits Inter Logistics had recently incorporated a 51%-owned subsidiary company, Straits Marine Services Pte Ltd, to set up its own ship management services division and provide ship management services internally.
To recap, Straits Marine Services Pte Ltd has been established since April 23. Platinum Gate Capital Pte Ltd owned the remaining 49% in the company.
"The termination of the SMA is not expected to have any material effect on the earnings per share, net assets per share, gearing, share capital and substantial shareholders' shareholding of Straits Inter Logistics  and its subsidiaries for the financial year ending Dec 31, 2019," it added.   
According to its annual report, Straits Inter Logistics executive director Captain Tony Tan Han established Skips Marine Services in Singapore in 2012. He is also a director of Platinum Gate Capital Pte Ltd in which he holds 80% equity.
Shares of  Straits Inter Logistics settled unchanged at 24.5 sen — with some 2.44 million shares changing hands — valuing it at RM159.41 million.