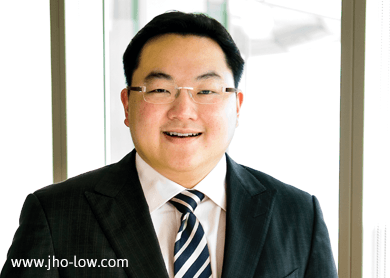 KUALA LUMPUR (Apr 15): Kedah Umno Youth has urged Putrajaya to stop a local business daily from publishing the full interview controversial dealmaker Low Taek Jho granted business monthly, Euromoney, over fears it would disrupt the ongoing audit process on 1Malaysia Development Berhad (1MDB).
Its chief, Shaiful Hazizy Zainol Abidin, in an Utusan Malaysia report today, said allowing The Edge Financial Daily to publish the interview with the businessman, popularly known as Jho Low, would only generate further negative perceptions of the company, which has chalked up RM42 billion in debts.
"The interview contains elements that can lead to negative perception of 1MDB, thus it can also disturb the ongoing audit process," he told the Malay daily.
This comes following Low's recent interview with Euromoney, where excerpts of the interview were featured in yesterday's edition of The Edge Financial Daily.
Low had accused Umno of twisting issues concerning the state investment vehicle, and labelled the party as "spin masters".
Low, who was accused of using his links with Prime Minister Datuk Seri Najib Razak to profit from the fund, had denied the allegation, saying that he had only advised 1MDB on certain matters and had no official role in it.
He had also said that he has come under attack because there were attempts to divert attention away from the company's bad performance and decisions which led to the RM42 billion debts.
Criticism has been mounting over the wholly owned Finance Ministry investment vehicle, established in 2009.
Whistleblower site Sarawak Report, in a series of exposes, had published leaked email correspondence between the company and PetroSaudi International, of which Low was part.
It also alleged that PetroSaudi was used as a front where Good Star, a company controlled by Low, received US$160 million (RM589 million).
This led to Najib ordering the Auditor-General to "independently verify 1MDB's accounts", with the findings to be passed to the Public Accounts Committee (PAC).