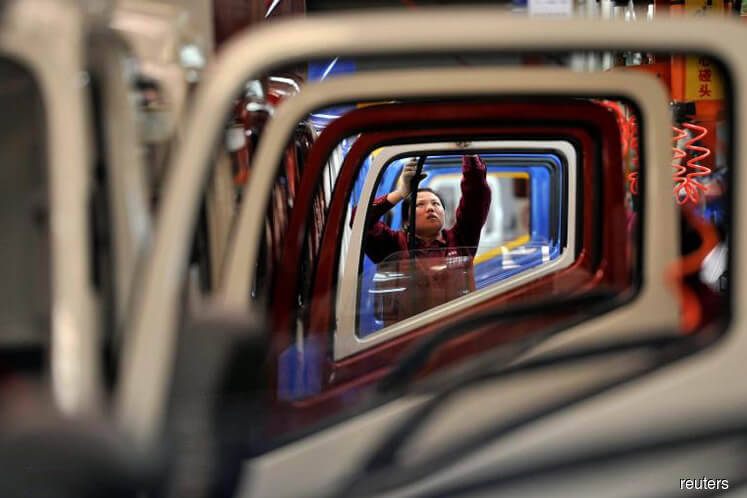 KUALA LUMPUR (Apr 14): The government has to stop "currying favour" with  capitalists under the guide of enhancing foreign direct investments into the country, at the expense of the livelihood of Malaysian workers, Malaysian Trades Union Congress said today.
"MTUC is deeply concerned with the current confused socio-economic conditions prevailing in the country. The current situation in the country does not augur well for the realistic socio-economic development that the people expected when they voted for change in GE14 (the 14th general election). Similarly, workers are also increasingly concerned with their livelihood," said MTUC secretary-general J Solomon in a statement today.
He said MTUC understands the "dilapidated" state of the economy at the time when the new Pakatan Harapan government took over Putrajaya in May 2018, and acknowledged that the Pakatan Harapan government cannot be expected to overcome the critical challenges it faces within a short period.
"However, this cannot be delayed any further. It is timely now for the government to seriously start making changes in the best interests of the largest stakeholders of the economy, the workers in this country.
"A government that ignores the workers' needs will fail to overcome income inequality and equitable distribution of wealth produced by the workers themselves," Solomon said.
MTUC's expectation, he stressed, remains the same. "Raising workers' wages would not only raise living standards for their families but would also ensure robust economic growth due to enhanced circulation of money in the country."
He said workers have, time and again, been sidelined in the last 60 years, during both good and bad times, primarily because of the promotion of FDIs and the favoring of capitalist at the expense of workers' livelihoods. "MTUC urges the government to change the hitherto existing suppressive attitude towards workers," he said. 
Having said that, MTUC continues to have confidence in Prime Minister Tun Dr Mahathir Mohamad and his government, and will keep extending its unconditional support to the government to overcome the "genuine suffocation" facing Malaysian workers, said Solomon.
"In that sense, MTUC expects that this government is sustained in order to achieve the intended economic development and social welfare of the people," he added.