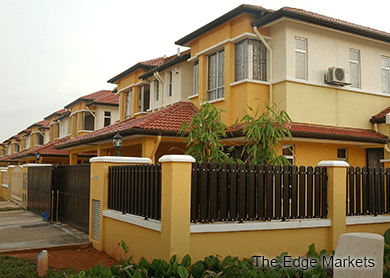 (May 19): Perak Menteri Besar Datuk Seri Dr Zambry Abd Kadir today hit out at federal agencies in charge of housing for delaying the completion of projects in the state.
He said it was high time federal authorities, such as Syarikat Perumahan Negara Berhad (SPNB), PR1MA Corporation Malaysia (PR1MA) and the Housing and Local Government Ministry completed projects in Perak instead of giving excuses.
"I don't want to hear the excuses which have been going on for years, such as lack of funding and such.
"If you can't, just tell us so the state can prepare and plan the next step," he said at a press conference after launching the Rumahku Aman Jaya affordable homes project by the Perak State Economic Development Corporation (SEDC) in Meru, Ipoh, today.
Zambry said it was not proper for federal representatives to return time and again with new promises but fail to complete the previous ones.
"When the menteri besar's party gets angry, they make another promise but even after a long time, they do not fulfil it.
"This cannot be because the state is planning and have promised to carry it out.
"If it is not fulfilled, then the people will view as if we (state government) did not fulfil our promises to them."
Zambry, however, declined to reveal the number of incomplete federal projects in the state.
"All the planned projects must be completed. I'm talking about policy. Don't continue to give us problems."
Earlier, Zambry said the state has started discussions to form a housing board to replace its existing housing department.
"The housing board's function will include coordinating housing policy and planned projects in the state." – The Malaysian Insider