This article first appeared in City & Country, The Edge Malaysia Weekly, on March 23, 2020 - March 29, 2020.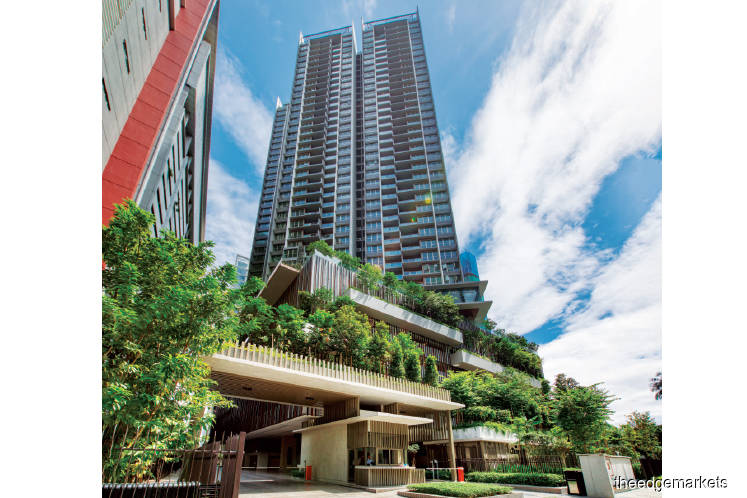 The freehold Stonor 3 is GreenRE gold-certified and has a minimal window-to-wall ratio, which helps reduce the overall cooling load requirement
Photo by Tan & Tan Developments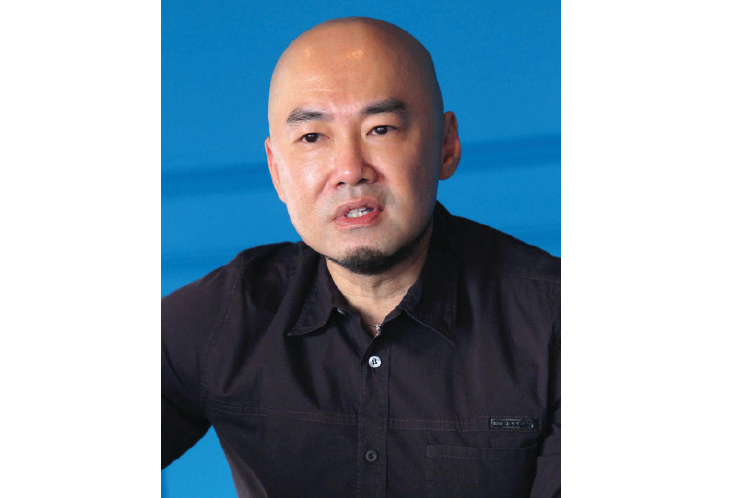 Ng: Stonor 3 shows that luxury living can be sustainable, reducing its ... impact on the environment
Photo by Kenny Yap/The Edge
Stonor 3 KLCC, a joint venture between Tan & Tan Developments Bhd and Mitsubishi Jisho Residence, has seen a take-up rate of 70% since its launch in 2016. Completed last December, the 400-unit development has a gross development value of RM640 million.
The units have built-ups of 871 to 1,232 sq ft and are priced from RM1.35 million.
"This freehold development is a combination of Tan & Tan's five decades of excellence and Mitsubishi's impeccable specifications and designs. Featuring Japanese-inspired design with space-efficient interiors, Stonor 3 shows that luxury living can be sustainable, reducing its carbon footprint and impact on the environment," says Tan & Tan chief marketing officer Colin Ng.
According to Ng, Stonor 3 is the first completed GreenRe gold-certified residential building in KLCC. He says the freehold development was designed to face southeast and northwest to avoid direct sunlight on the building and reduce the heat gain of the building, thus helping to achieve thermal comfort. Stonor 3 has a plot ratio of 5.77, with a total of 34,494 sq m leaf area over site area of 5,970 sq m.
"Plants play an important role, especially in the urban environment, in providing shade and serving as heat insulators. During construction, care was taken for responsible disposal of construction waste materials. Environmentally friendly and sustainable building materials were used to build Stonor 3, using green cement with approved industrial by-product to replace the Ordinary Portland Cement," says Ng.
Stonor 3 also has a minimal window-to-wall ratio, which helps reduce the overall cooling load requirement. The building uses energy-efficient air conditioners and lighting such T5, LED and PLC.
"The lighting power budget calculation shows 67% energy saving from the baseline. There are about 500 motion sensors installed throughout the building and the common areas such as lift lobbies, and corridors are designed to be naturally ventilated. The lifts are gearless drive and equipped with sleep mode features to further enhance energy saving," shares Ng.
Rainwater is harvested and used to irrigate landscaping plants, and all the sanitary wares in the building have water-efficient fittings approved by the Water Efficient Product Labelling Scheme (WEPLS).
Paint with low volatile organic compounds, which reduces indoor air pollutants, is used in the interior of the building to ensure a less toxic environment. Stonor 3 is also designed to achieve an ambient internal noise level of 55dB (6am to 10pm) and 45dB (10pm to 6am).
"We have bio-ponds in the lobby area. While serving their aesthetic purpose, bio-ponds return the water to its natural state without the side effects of chemicals. The gardens are located on the ground level, level 7 and rooftop, and 10% of the soil are biochar soil.
Biochar is charcoal used as a soil amendment for both carbon sequestration and soil health benefits. It is made from biomass via pyrolysis.
A Green Guide was produced to raise awareness and educate residents about sustainability. Every resident of Stonor 3 will be able to access the Green Guide through a QR code.
"Stonor 3 is not merely a green building but is operated in a sustainable way, and residents are encouraged to practise green living," says Ng.
Tan & Tan Homes is offering vacancy and tenancy management services. It takes on the role of a property manager that helps owners manage their homes.
According to Ng, the developer is offering packages for buyers.
"Homeowners can get fully furnished units with attractive rebates. For investors, we are offering a two-year guaranteed rental return scheme at 6% a year with fully fitted-out packages," he says.