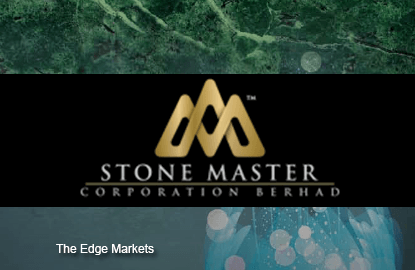 KUALA LUMPUR (Feb 7): Stone Master Corp Bhd deputy managing director Datin Chan Chui Mei failed in her application to strike out the Securities Commission's (SC) claims against her for allegedly causing wrongful loss to the company.
Following the decision by High Court Judge Datuk Has Zainah Mehat, the hearing of SC's application for an injunction restraining her from dealing with monies in her bank account up to the amount of RM11.54 million, pending the disposal of the trial, is set for decision or clarification on March 20.  
In September 2016, SC obtained an ex-parte injunction against Chan.
Chan was charged under sections 179 and 317A (1) of the Capital Markets and Services Act 2007 (CMSA). She received RM11.54 million out of RM11.59 million meant to be paid by Stone Master to local representatives of 23 foreign companies, relating to the exclusive rights to market and promote their products in Malaysia and Singapore.
Section 179 of the CMSA prohibits a person from using any manipulative device for subscription, purchase or sale of any securities.
Under section 317A, a director or an officer of a listed corporation is prohibited from doing anything with the intention of causing wrongful loss to the listed corporation.
The SC wants Chan to pay the regulator the sum of RM11.54 million, which is to be held in trust for Stone Master, and for Chan to be barred from being a director of a public-listed company for a period of five years.
In addition, the SC is also seeking a civil penalty of RM1 million against Chan.
Despite facing the charges, Chan remains as Stone Master's deputy managing director.
On Dec 6 last year, Stone Master entered practice note 17 status after its shareholders' equity dropped to RM3.44 million, well below 50% of its issued and paid up capital of RM22.48 million.
As at 5pm, shares of Stone Master lost 4.55% or 0.5 sen to close at 10.5 sen, giving it a market value of RM9.44 million.