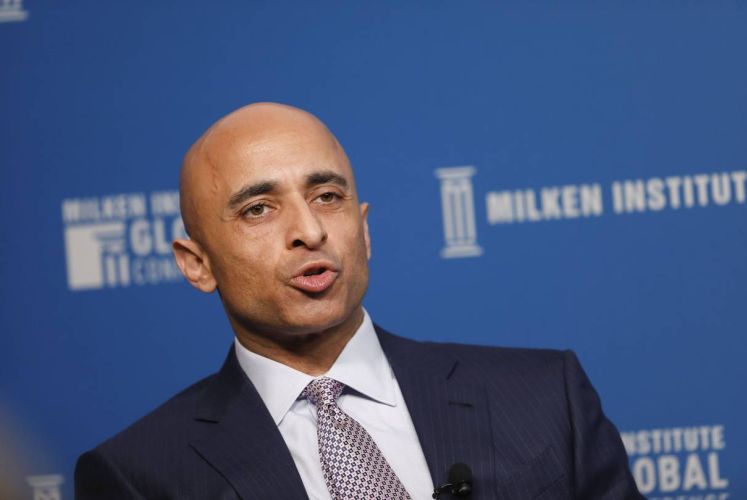 (Aug 1): United Arab Emirates ambassador to the US, Yousef Al Otaiba, allegedly helped to lobby for loans to 1Malaysia Development Bhd (1MDB) and received US$16 million.
The Wall Street Journal reported that Yousef Al Otaiba has a long relationship with Jho Low, the Malaysian financier at the centre of the 1MDB kleptocracy scandal.
Quoting stolen e-mails obtained from a group called Global Leaks, Wall Street Journal reported: "The stolen e-mails show Mr Otaiba and Shaher Awartani, his Jordanian partner, discussing inquiries from those countries about transactions they received from entities investigators say is connected to Mr Low."
In one e-mail, Shaher Awartani suggested buying a Ferrari, after what Yousef Al Otaiba described as a "transfer from Jho."
"I think we each deserve to buy a nice toy in celebration, what do you think ?? The 458 ITALIA maybe?," the partner, Shaher Awartani, wrote to Yousef Al Otaiba in 2009.
Yousef Al Otaiba responded that buying such "toys" in Abu Dhabi "will just attract unnecessary attention." Shaher Awartani and Yousef Al Otaiba declined to comment. The probes are ongoing, Wall Street Journal reported.
The stolen e-mails were said to point to Yousef Al Otaiba using his diplomatic influence to persuade banks to give loans to 1MDB, saying it was important for UAE-Malaysian relations.
In one e-mail dated September 2014, Yousef Al Otaiba encouraged Abu Dhabi banks to participate in a short-term refinancing loan being arranged by Deutsche Bank for 1MDB. The e-mailed request was identical to a draft sent to Yousef Al Otaiba from Eric Tan, a Jho Low associate, that was seen by Wall Street Journal.
"We appreciate your attention and commitment to successfully executing this facility," Yousef Al Otaiba wrote to the banks, according to the stolen e-mails.
Singapore investigation documents reviewed by Wall Street Journal show a US$3 million payment to a British Virgin Islands company controlled by Yousef Al Otaiba and Shaher Awartani a few days before the e-mail from Tan, and another US$13 million payment to the same company two months later. The sender of both payments was a British Virgin Islands company owned by Tan that the Justice Department says distributed money embezzled from 1MDB, including the Deutsche Bank loan, according to the civil asset-forfeiture filing, Wall Street Journal reported.
In another e-mail dated December 2009, Yousef Al Otaiba urged billionaire founder of Colony Capital in California, Thomas Barrack Jr, to accept a bid from a hotel operator partly owned by Jho Low's family trust to buy L'Ermitage Hotel in Beverly Hills. Colony Capital was then the owner of the hotel.
"I'm contacting you today to endorse this bid as the UAE ambassador, but also as someone who understands that the full weight of a major investment entity is behind this project," he wrote in the e-mail. Barrack Jr responded in an e-mail he would get back to him.
Jho Low's private investment company eventually bought the hotel in 2010 for more than US$45 million. The Justice Department has filed civil suits seeking to seize the hotel, alleging it was bought with stolen 1MDB funds.
Barrack said Yousef Al Otaiba was a friend and that the winning bid for the hotel was the highest offered, Wall Street Journal reported.
The Wall Street Journal reported last month that companies connected to Yousef Al Otaiba received US$66 million from entities that investigators say acted as conduits for money allegedly stolen from 1MDB.
A 1MDB spokesman declined to comment, while a Jho Low's spokeswoman said the leaked e-mails created a "biased and inaccurate picture," without addressing the specifics, Wall Street Journal reported.
Scrutiny of Yousef Otaiba's US, Swiss and Singaporean accounts appeared to kick off in 2015, when several countries started probes into 1MDB's transactions. Swiss private bank Lombard Odier began demanding for more information about transfers to accounts controlled by Yousef Al Otaiba and Shaher Awartani, according to the e-mails.