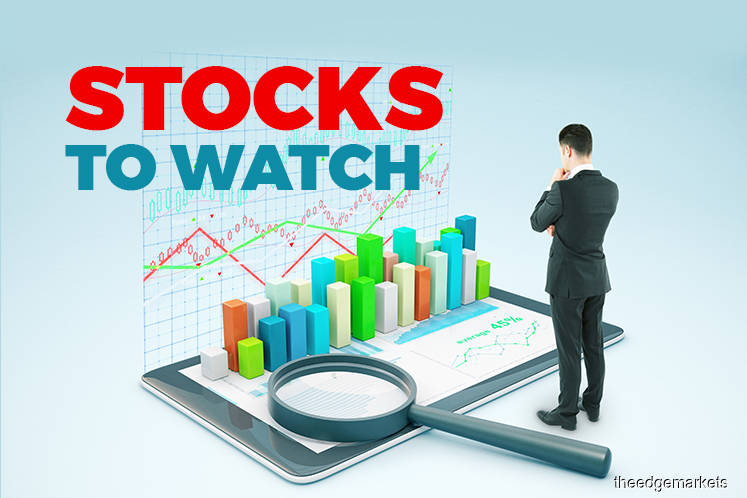 KUALA LUMPUR (Nov 11): Datuk Seri Najib Razak is set to hear the decision on whether he has to enter his defence in the RM42 million SRC International Sdn Bhd case at 10am, while attending the ongoing 1MDB-Tanore trial today.
Follow our live report here.
Over at Bursa Malaysia, the FBM KLCI is in the red zone with minor loss of 4.6 points while the FSTE Bursa Malaysia Small Cap Index is also down by 42.23 points.
Pharmaniaga Bhd hogs the limelight today. The stock opened at RM2.62 this morning, a big gap from last Friday's closing of RM2.26, on news that the government has agreed to provide a 25-month interim period for procurement of drugs to Pharmaniaga after its concession ends on Nov 30.
The stock is trading at RM2.45, soaring 19 sen or 8.41%, as at 10.30am, with about 1.078 million shares changing hands.
The Health Minister Datuk Seri Dr Dzulkefly Ahmad last Friday said the interim period from Dec 1, 2019 to Dec 31, 2021 was to ensure that there was no supply chain disruption in the supply and distribution of medicines to the public healthcare facilities nationwide.
"If the Ministry of Health is able to take over the role of Pharmaniaga in less than 25 months, then an open tender for procurement of medicines will be initiated early," Dr Dzulkefly told the media after his ministry's post-Cabinet meeting last Friday.
Pharmaniaga's share price plunged two weeks ago on concerns that the company will lose its medical supplies concession after Dr Dzulkefly announced that there would be no more concessionaires for logistics and distribution services for medical supplies, and an open tender system would be introduced instead.
Sapura Energy Bhd still leads the most active trading list. As at 10.30am, there are 153.45 million shares traded.
Velesto Energy Bhd's trading volume is also high. It is the third most actively traded counter this morning, with some 37.04 million shares having been transacted so far. Its share price dropped 0.5 sen to 39 sen this morning.
CGS-CIMB Research raised the target price of Velesto to 47 sen in view that it managed to charter out its oil rig at substantially higher rates.
Other oil and gas stocks, which have had a good run in share prices, are also taking a breather today. 
VSTECS Bhd's share price continues to climb but at a slower pace today. The stock rose six sen, or 4.8%, with 2.05 million shares changing hands as at 10.45am. The counter has soared 23% in the span of a week from RM1.06 to RM1.31.
There is no follow-through interest in banking stocks this morning from last Friday when Bank Negara Malaysia announced a cut in the statutory reserve requirement (SRR) to 3% from 3.5%.
Malayan Banking Bhd is up by one sen to RM8.84, CIMB Holdings Bhd dropped four sen to RM5.36, and Public Bank Bhd is unchanged at this hour at RM19.94.