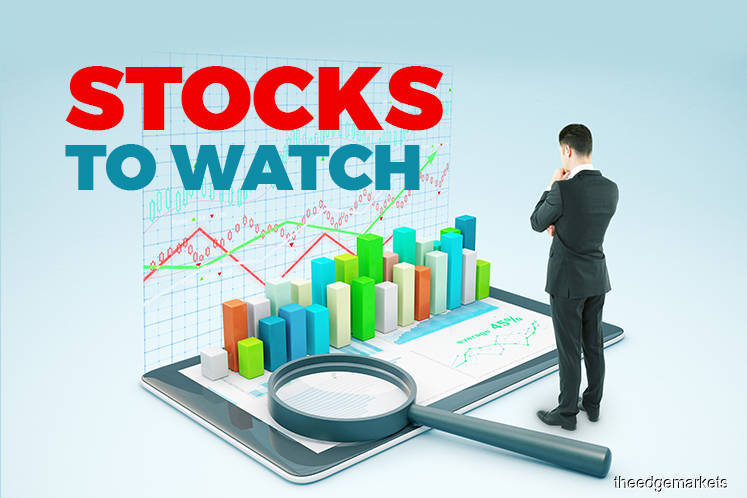 KUALA LUMPU (Nov 18): Oil and gas (O&G) counters continue to top the volume list on Bursa Malaysia this morning.
The two big O&G boys, Bumi Armada Bhd and Sapura Energy Bhd topped the most actively traded stocks list.
Some 63.11 million Sapura Energy shares were traded, while 37.99 million Bumi Armada shares changed hands so far. The share prices of both counters are unchanged at 10.45am.
Meanwhile, Velesto Energy Bhd is the 10th counter on the volume list with 15.6 million shares changing hands. Its share price went up 1.5 sen to 39.5 sen, attempting to hit 40 sen again.
O&G counters have entered the consolidation phase after the recent rally. Still, analysts are of the view that the upcoming quarterly financial results will set the bearing for the O&G rally, in addition to the trend in crude oil prices. Most of them, except for Sapura Energy, which had release its quarterly report in September, are due to release their financial numbers by month-end.
Let's look at debt-laden London Biscuits Bhd, whose shares are also actively traded even though the confectionary maker is currently facing financial woes. The stock is the ninth biggest gainer, in percentage, gaining 1.5 sen to 10 sen at 10.15am.
Interestingly, London Biscuits saw an emergence of a substantial shareholder at a time when the company is at the brink of being put under receivership.
An Australian company called Membersone Ventures Fund bought 33 million shares, which is equivalent to an 11.349% stake, in the biscuits maker last week.
The Edge Weekly spoke to some liquidators to find out what could possibly pan out at London Biscuits with the emergence of new shareholders.
Pick up the latest copy of The Edge at newsstands to read more on it, or subscribe here so you will never miss an issue.
The Edge is also available on Apple's AppStore and Androids' Google Play.
PA Resources Bhd is another company that saw an emergence of a new shareholder. Cash-rich tycoon Tan Sri Kong Hon Kong, who founded funeral service provider Nirvana group, bought an 8.44% stake in the aluminium product maker via private placement.
PA Resources shares are actively traded this morning with about 20.75 million shares changing hands so far this morning. The penny stock inched up 0.5 sen to 6.5 sen.
For the financial year ended June 30, 2019 (FY19), PA Resources returned to the black with a net profit of RM4.37 million compared with a net loss of RM20 million in FY18. Earnings per share was 0.24 sen versus loss per share of 1.27 sen.
This hardly traded stock has been hovering between 0.5 sen and 0.6 sen throughout this year after the counter had a roller coaster ride in early 2018, when it announced a RM600 million contract to supply materials for solar photovoltaic modules production.