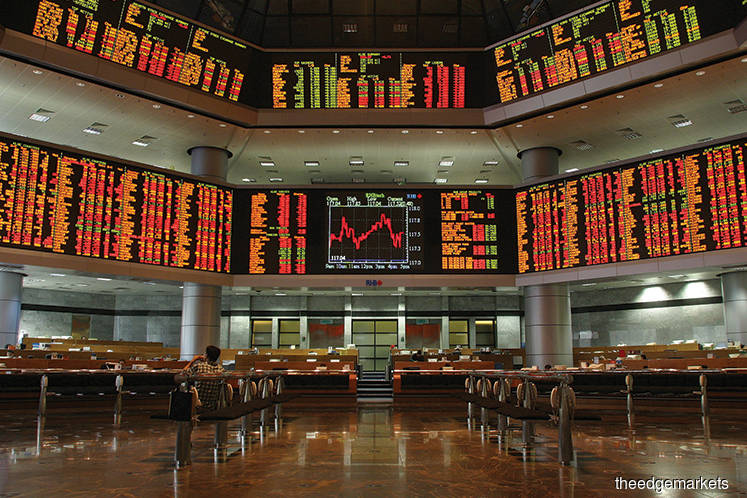 KUALA LUMPUR (Nov 20): Plantation stocks, which have been long forgotten no thanks to the soft crude palm oil prices, are gaining some upward momentum.
There is growing optimism that the palm growers' earnings are likely to improve in the current fourth quarter. (For more, please read Plantation firms set to see best quarter since 2017 — analyst)
TSH Resources Bhd is leading the pack. Its share price has soared 20% so far this week from 93.5 sen on Friday (Nov 15) to RM1.13 today — the highest level since February this year. The stock surged 17.5 sen or 18.3% today, with 1.65 million shares traded.
Kuala Lumpur Kepong Bhd (KL Kepong/KLK) also draws attention after it announced its fourth quarter financial results. Its share price climbed RM1.10 or 4.89% to close at a two-month high of RM23.60. Trading volume was at 2.66 million.
KLK, which had earlier issued a warning of reduced profit for its financial year ended Sept 30, 2019 (FY19), saw a 37% year-on-year (y-o-y) jump in net profit for its fourth quarter of FY19 (4QFY19). (For more, please read KLK ends FY19 on positive note despite profit warning)
Over at IJM Plantations Bhd, a rumoured takeover target, trading volume ballooned to a near two-year high of 1.43 million shares — highest since December 2017. The plantation stock rose four sen to RM1.43.
FGV Holdings Bhd, the star performer among its plantation peers despite its financial woes, also climbed higher today. Its share price increased 10 sen to RM1.25. It has jumped 74.8% or 53.5 sen year to date. The stock is trading at six-month high, currently.
Rotational play among oil and gas stocks seems to have appeared among the sector's laggards, whose share prices are trading below 10 sen, for example offshore vessel operators (OSV) like Alam Maritim Resources Bhd and Icon Offshore Bhd. Both stocks have been actively traded today.
Alam Maritim, which posted a profitable quarter after eight consecutive loss-making ones, topped the volume list with 121.46 million shares done. Its share price went up three sen to 13 sen today. (For more, read Alam Maritim posts first profitable quarter after more than two years in the red)
Meanwhile, Icon Offshore, which is in the midst of making a cash call, saw its share price go up 0.5 sen today to 4.5 sen, with some 31.8 million shares exchanging hands.
The OSV operator, which has been caught in troubled waters in the past few years, has proposed a share consolidation exercise followed by a rights issue that is sweetened by free warrants to raise RM250 million fresh capital.
Ekuiti Nasional Bhd (Ekuinas) is Icon's single largest shareholder with a 42.28% stake, held via Hallmark Odyssey Sdn Bhd. Other shareholders include the Minister of Finance Inc's vehicle Urusharta Jamaah Sdn Bhd with an 8.8% stake, and the Employees Provident Fund with 4.01%.
While Ekuinas has invested RM435.9 million in Icon since 2012 and will have to put in an additional RM183 million for the rights issue, Ekuinas has told The Edge Weekly that it is important to recognise the turbulent oil and gas environment since 2014, as crude oil prices plunged from record highs.
"Icon has been focused on maintaining capital discipline and productivity improvements. The strategy continues to be so moving forward," Ekuinas says. (For more, read Ekuinas navigates Icon Offshore snag)
Hard disk drive maker Notion Vtec Bhd's share price also continued to head north today to 99.5 sen — the highest level since September 2017. Year to date, the stock has climbed 64.5% or 39 sen.
The company, whose earnings have not been great in the last two years, has secured a European client to which it will supply the metal parts — both machine and fabricated parts — for its products.
This means that Notion VTec is entering the space dominated by local electronics manufacturing service (EMS) providers VS Industry Bhd, SKP Resources Bhd and ATA IMS Bhd. (For more, go to Notion VTec ventures into EMS space)