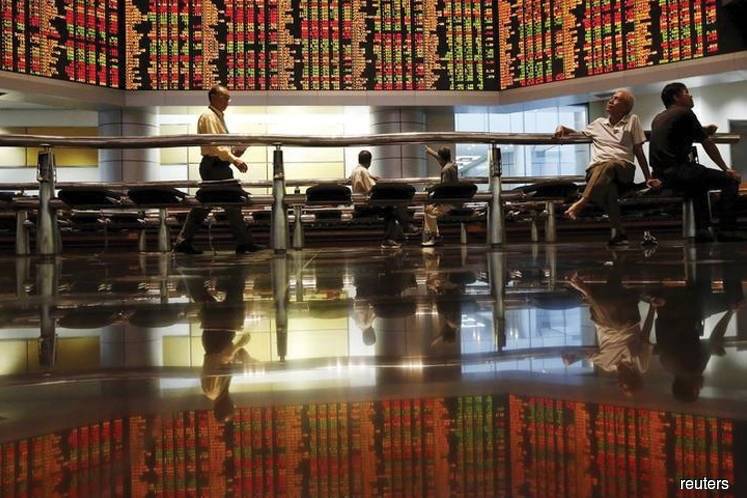 KUALA LUMPUR: Late buying interest in banking stocks after the news on Bank Negara Malaysia (BNM) lowering the banks' statutory reserve requirement (SRR) lent some support to the benchmark FBM KLCI to close in the positive zone with a minor gain of 0.4 point at 1,609.73.
Still the gains among the banking stocks cannot beat the 18% jump on VSTecs Bhd's share price — the sharpest rise in the company's history. The stock closed at a two-year high of RM1.25 with 3.07 million shares.
The big leap on share price came after the company's announcement on its quarterly earnings. It posted a net profit of RM8.26 million or 4.6 sen per share in the third quarter ended Sept 30, 2019 (3QFY19) from RM7.67 million or 4.3 sen per share in the same period last year, thanks to higher sales.
For the nine months of FY19 (9MFY19), net profit expanded 15.5% to RM18.86 million or 10.5 sen per share from RM16.32 million or 9.1 sen per share last year, while revenue grew 6.24% to RM1.26 billion from RM1.19 billion. To annualise the latest earnings numbers, the company's annual earnings per share would be at 14 sen.
Plantation stocks, generally, are not faring well, but FGV Holdings Bhd is doing exceptionally well in terms of share price despite the concerns on its financials.
FGV's share price has soared 69.2%, or 49.5 sen, year to date. In fact, the plantation stock has climbed 43%, or 36.5 sen, in six weeks since Oct 2. And that added RM1.475 billion to its market capitalisation.
Some quarters attributed the buying interest to market talk of it being a takeover target.
At RM1.21, FGV has already exceeded the average target price of RM1.12 among analysts who track the group.
BNM's cut on the SRR to 3% from 3.5% for the banks.
This is the first cut since the previous one in February 2016.
The SRR cut will help to reduce banks' cost of funds, which in turn will widen their margins, which were hurt by the reduction on overnight policy rate a few months ago. This will be a buying impetus for the banking stocks in the near term at least.
Among the banking stocks that climbed higher today are CIMB Holdings Bhd, up 10 sen or 1.9% to RM5.40, Malayan Banking Bhd (Maybank) which rose eight sen or 0.9% to RM8.83, Public Bank Bhd which also gained eight sen or 0.4% to RM19.94, and RHB Bhd Bhd which went up one sen or 0.17% to RM5.77.
However, Alliance Bank Malaysia Bhd was quite a contrast to its banking peers.
The bank was under some selling pressure after the announcement that the banking group, together with S P Setia Bhd and Sime Darby Property Bhd, will be removed from the MSCI Global Standard Indexes' MSCI Malaysia Index, following MSCI Inc's November 2019 semi-annual index review. Its share price fell 12 sen, or 4.14%, to RM2.78.
Meanwhile, S P Setia dropped five sen, or 3.65%, to RM1.32, and Sime Darby Property Bhd was unchanged at 73.5 sen.
Sapura Energy Bhd topped the most active list with 405.27 million shares changing hands. Its share price climbed 2.5 sen, or 9.26%, to an eight-week high of 29.5 sen.
Other oil & gas (O&G) stocks, Velesto Energy Bhd and Bumi Armada Bhd, took a breather today after the recent surge on their share prices. Both Velesto and Bumi Armada eased 0.5 sen to 39.5 sen and 47.5 sen respectively.